Cover Story: Escape
BFF Charm: Yay
Talky Talk: New Old School
Arty Art: Muted Magic
Bonus Factor: Kickass Gramps
Relationship Status: Huge Fan
Cover Story: Escape
There's something very compelling about the person on this cover and the "follow me for adventure" look on their face. Would I jump out the window behind them? Very likely!
The Deal:
Li-Zhen lives with her grandfather outside the city of Shui Jing. One day, she ventures to the city herself to sell their wares at the market, but spends more than she should and is forced to "borrow" money from the city's sacred wishing well to pay for her fare back home. But then the spirit of the well comes to her in a dream, and Lizzy learns that she has to give the coins she took back, or fulfill the wishes they contained. In only three days' time, or the water spirits who protect the well and the dreams it holds will pull her down into the depths and never let her go.
BFF Charm: Yay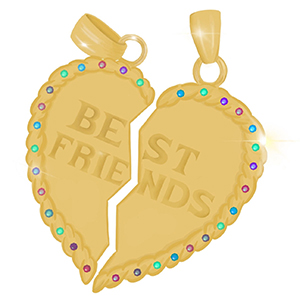 Lizzy made a poor decision that gets her wrapped up in a series of quests. At first, she wants nothing to do with any of it, but she values her life enough to figure out a way to complete her tasks. I don't think she was smart for taking the coins in the first place, but I understand why she did it. And the fact that she works so hard to right her wrong makes me like her a whole lot. Plus, she's a super sweet granddaughter and a pretty badass adventurer, both character traits of a BFF-worthy person, for sure.
Swoonworthy Scale: 3
Lizzy meets up with a friend, Eli, during her first trip to the city. It's very apparent that Lizzy and Eli have a connection, and not only because of the sparkles around Eli and Lizzy's flustered face. They work together to complete Lizzy's tasks, but it isn't until she's done with them that they get to hang out. At one point, Lizzy fears for her life, and so leaves Eli a note in which she tells Eli how she feels. Eli, thankfully and adorably, reciprocates. But it's a very small part of the story.
Talky Talk: New Old School
The story in The Well is short and simple and reads like something I should have read during my "I read every fairy tale I can find" phase. (We all have one of those in our past, right?) It's a really lovely tale about the power of dreams and wishes, but it doesn't shy away from being real; dreams and wishes are not always the shiny, happy things the dreamer/wisher means them to be. It's got definite old-timey fable vibes, and although the story wrapped up nicely, it left me wanting more from this world.
Arty Art: Muted Magic
The art and colors of The Well match and accent the deceptively simple writing. Choo's illustrations are kind of anime-like in places, but they have a style all their own. I like his use of simple backgrounds and sparse details; it makes it easier to focus on the story at hand. But the book is never boring, and the details that are included help the world-building immensely.
Bonus Factor: Kickass Gramps
Lizzy's grandfather, or Ah-Gong, as she calls him, raised Lizzy after her parents and his wife left their island to battle a Leviathan at sea. He loves Lizzy with everything he has, and it's obvious in both his words and his actions. He's even willing to go on the last of Lizzy's quests with her, even though it's the one that could lead to their deaths. He's exactly the kind of sweet grandfather every adventurer should have (and I'd love to have, myself).
Relationship Status: Huge Fan
This feeling between us might not be romantic love, Book—I wouldn't want to step on Eli's toes–but I was definitely loving the time we spent together. You can count on me being in your corner anytime.
Literary Matchmaking
Squire
Sara Alfageeh and Nadia Shammas's graphic novel is also about a young woman who does what she needs to, even if she doesn't want to.
Pashmina
Nidhi Chanani's graphic novel is also about a young woman who wishes she knew more about her parents.
The Magic Fish
Trung Le Nguyen's graphic novel mixes modern-day and fairy tales with a similarly limited but powerful palette.
FTC Full Disclosure: I received a copy of this book from First Second, but got neither a private dance party with Tom Hiddleston nor money in exchange for this review. The Well is available now.