Cover Story: Pashmina-tastic
BFF Charm: Big Sister
Talky Talk: Straight Up Desi
Arty Art: Pleasant(ville)
Bonus Factors: Immigrant Parents, Tasty Business, Discovering One's Roots
Relationship Status: Summer Fling Who's Looking for a Repeat
Cover Story: Pashmina-tastic
How absolutely adorable and gorgeous is this?!? I don't know if it's the gravity-defying pashmina and hair, the smattering of the stars and swirls, or the inquisitive and awestruck look on Priyanka's face, but something about the cover just looks magical. I also love the bold colours, as well as the embossed lettering for the title and author. Never underestimate the power of a tactile cover, publishers!
The Deal:
Priyanka has a strained relationship with her family heritage. Her mom never talks about why she left India for the U.S., and any discussion of her dad is definitely off-limits. But then Priyanka stumbles upon a mysterious pashmina that magically whisks her away to freaking India! (With a talking elephant and peacock as her tour guides, because obvi magic.) Suddenly, Priyanka's interest in her family is renewed and she might finally find the answers that she's been looking for her entire life.
BFF Charm: Big Sister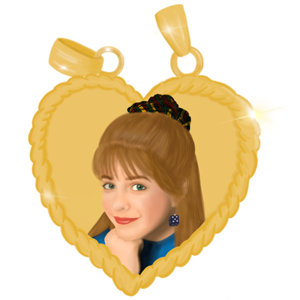 Priyanka's a sweet kid who desperately wants to fit in and be 'normal' in a predominately white environment, so obvi I CAN RELATE. We even alter our own names to make it easy for others,* instead of them showing the basic courtesy of getting your name right. Even though Priyanka had a selfish moment that made me embrace my inner drama queen and literally gasp out loud, she's still learning and growing, and she ultimately has a good heart.
*For example, my last name should not be pronounced the way that it's spelled, and I even intentionally mispronounce it myself. (In fact, most of the Chinese surnames that you're familiar with are probably pronounced incorrectly when anglicized.)
Swoonworthy Scale: 0
The only romance that gets briefly explored is actually not romantic at all, and there's a short scene in which a woman receives a thinly veiled proposition of the workplace sexual harrassment variety. This is very much not a kissing book, is what I'm getting at.
Talky Talk: Straight Up Desi
While Nidhi Chanani's writing is pretty straightforward, it also casually uses Hindi words and phrases that might be unfamiliar to those who don't know the language. Some weren't immediately obvious to me based on context clues, but thankfully there's a handy-dandy glossary to fill in those blanks.
The book actually has no chapter breaks, but it's short and compelling enough that it can be finished in one sitting. Although don't mistake brevity for lack of substance; the pashmina might be magical, but it's used to weave a very real journey of self-discovery.
Arty Art: Pleasant(ville)
Scrolling through Nidhi Chanani's portfolio, I believe the technical term for her style of artwork is EXTREME CUTE. Priyanka's real life is illustrated in monochrome, while the more fantastical scenes add a Pleasantville-esque splash of colour to the graphic novel.
Bonus Factor: Immigrant Parents
It can be hard for Priyanka to see eye to eye with her own mom, Nimisha, when it feels like they're from two different worlds — which they kind of are. (The culture clash is coming from inside the house!) And the better life that Nimisha had sacrificed everything she knew for isn't always easy.
Also, shout-out to Uncle Jatin and Auntie Deepa, longtime friends of Nimisha's who are new parents themselves. Priyanka particularly looks up to Uncle Jatin as a father figure, and she does not handle him becoming someone else's actual father well.
Bonus Factor: Tasty Business
Priyanka is trash for samosas; GIRL, SAME. And not only does the pashmina transport her to see the sights of India, but she also gets her snack on. Move over, Aladdin's Carpet — BEST MAGICAL THREADS EVER.
Bonus Factor: Discovering One's Roots
Having never been to India and knowing nothing about her father, Priyanka's interest in both is renewed thanks to her trips with the pashmina. But there still remains so many questions that she can only find answers to in real life.
Relationship Status: Summer Fling Who's Looking for a Repeat
I knew I had to get to know this book once I saw how cute it looked. Our time together may have been brief, but the fond memories of it baring its soul and all those gorgeous sights will linger for quite some time. I can't wait to hang out with it again when Netflix adapts it (!!!) as a full length animated musical (!!!) with Gurinder Chadha* (!!!!!!!!!).
* As someone who's constantly wondering why Gurinder Chadha isn't directing MORE!!! THINGS!!! ALL!! THE! THINGS!!!!!, I am absolutely ELATED by this.
Literary Matchmaking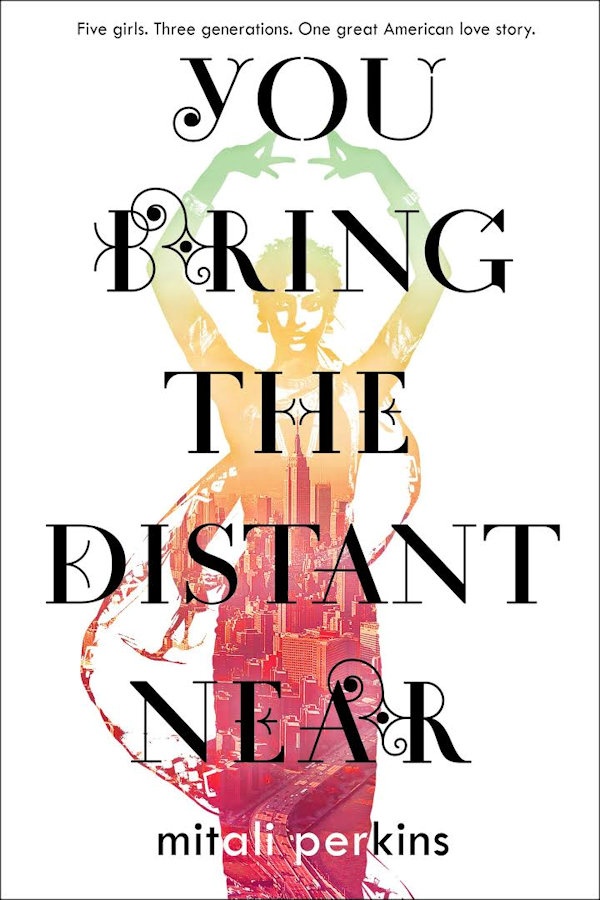 You Bring The Distant Near
For a different intergenerational story of an Indian-American family, try You Bring the Distant Near by Mitali Perkins.
Far From the Tree
A trio of siblings explore their family history in the excellent Far From the Tree by Robin Benway.
Bloom
Kevin Panetta and Savanna Ganucheau's Bloom is another graphic novel with a monochromatic palette and tons of tasty business.
FTC Full Disclosure: I received my free review copy from First Second. I received neither money nor gelato for writing this review (dammit!). Pashmina is available now.