Cover Story: Wist(le)ful
BFF Charm: Yay
Talky Talk: Origin(al) Story
Arty Art: Almost IRL
Bonus Factor: Dogs
Anti-Bonus Factor: Awful Grownups
Relationship Status: Rooting For Us
Cover Story: Wist(le)ful
I don't know what the girl and her dog on this cover are looking at—or looking for—exactly, but they both look a little concerned. There are obviously things afoot. (And since this book takes place in Gotham City, you know it might not be good things.)
The Deal:
Willow Zimmerman loves her neighborhood and wants nothing more than to see it thrive. But shady businessmen, someone who's "greening" buildings all over the place, and the recent Killer Croc attacks have everyone living there on edge. Plus, even though Willow would love to do more, she and her mother are barely making ends meet because of her mom's expensive cancer treatments and lack of health insurance.
When an old friend comes back into Willow's life and offers her a job, she doesn't reLly stop to think that it all might be too good to be true, until she's in far too deep. But a chance encounter with Killer Croc leaves her with unexpected powers that she might be able to use to turn everything around.
BFF Charm: Yay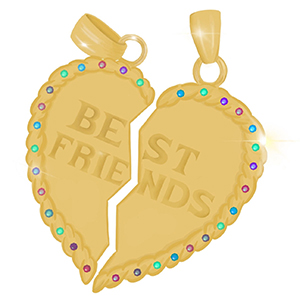 Willow is the kind of actual YA I wish I'd been more of. She's an activist, marching for her neighborhood and the rights of the people who live there; she's a volunteer, working in an animal shelter; she's a good daughter and friend. She's got a level head on her shoulders and seems much more mature than her years would imply—partly, unfortunately, because she's had to grow up faster to be her mother's caretaker. When she gets involved with her "uncle" Edward, she first sees it as a means to an end, but quickly realizes that she's become part of the problems she was trying to solve, and figures out a way to use all of her gifts (including new superpowers) to set things right. Definite BFF charm material. Plus, her wardrobe is so good! (Sequin blazers, anyone?)
Swoonworthy Scale: 4
Willow makes a connection with a new boy in school early on, but their budding romance is nearly brought to a stop because of Willow's preoccupation with Edward and her new job. But she eventually realizes that she's letting a good thing go, and makes time to spend time with him. Smoochy time.
Talky Talk: Origin(al) Story
If you've ever read any of her prose novels, you know Lockhart is a deft hand at the twist. Whistle is not really like those novels—no one dies mysteriously or is an unreliable narrator—and yet this book still feels like a Lockhart novel, filled with quirky, whip-smart characters who seems older than their years, but never feel fake or patronizing.
I do wish the book didn't end where it did, though. I would have liked to spend a lot more time with Willow after she figures things out. One can hope for a sequel, but if we never get one, I suppose we can feel secure knowing that she'd gotten on the right path.
Arty Art: Almost IRL
This is the second of Preitano's books in this DC YA line—the first being his collab with Marieke Nijkamp on The Oracle Code—and he continues to impress me with the way he captures the emotions of his characters and the nuances of the backgrounds without being too busy. The variety of dogs he included in this book was also delightful, especially Leibowitz, a stray who becomes Willow's literal partner in crime-fighting.
Bonus Factor: Dogs
Willow works in an animal shelter and makes friends with a stray Great Dane she calls Leibowitz, who is a perfect giant angel and a true friend. And when Willow gets her powers, Leibowitz gets some too, turning them both into something more and creating a connection that goes beyond man's best friend.
Anti-Bonus Factor: Awful Grownups
Fans of Gotham stories might recognize Willow's "uncle" Edward, who goes by E. Nigma, and his friend Pammie Isley. Neither of them are their character's worst versions, but they also aren't all that nice, and they use Willow while seemingly like they truly care. Part of them might, but they're really just being manipulative, with Willow doesn't deserve at all.
Relationship Status: Rooting For Us
I'm not sure we're headed for the altar, Book, but we do make a really good team. And hey, good friendships are sometimes even better than fleeting romances! I see good things in our future. 
Literary Matchmaking
The Oracle Code
For more of Preitano's art and another strong Gotham heroine, check out The Oracle Code, written by Marieke Nijkamp.
We Were Liars
If you haven't read Lockhart's twisty tale of destructive friendships and secret-keeping, definitely check out We Were Liars.
Shadow of the Batgirl
And Sarah Kuhn and Nicole Goux's Shadow of the Batgirl is another story about a Gotham hero who must overcome her situation to be who she truly is.
FTC Full Disclosure: I received a copy of this book from DC Comics, but got neither a private dance party with Tom Hiddleston nor money in exchange for this review. Whistle is available now.