About the Book
Title:
Belladonna (Belladonna #1)
Cover Story: Return of Big Face
BFF Charm: Yay!
Talky Talk: Ghostly Gothic
Bonus Factors: Haunted House
Relationship Status: Down for a Second Date
Cover Story: Return of Big Face
What is this, 2012?! I thought we left Big Faces in the Obama administration but I guess not. Besides the Big Face, there's the flowers-growing-into-veins thing happening which I'm giving 3/10 Photoshop stars to. And I don't know how to explain it but that typeface used for the title reminds me of a 90s Nickelodeon cartoon. This cover screams "I AM READING A YA BOOK" in a way that covers did back when adults reading YA was still something that got a snarky retort. I like to think we have evolved as a species since then, so I'm not going to tell you to brown bag it, but I DO think I would've liked to have seen something more modern than this, in the vein of the A Lesson in Vengeance cover.
The Deal
Orphaned as a baby, Signa has always been able to see two things that other people can't: dead people, and Death himself. She has been ushered from one distant family member to another, all more interested in her inheritance than her well-being, and they never live very long. Signa's last hope is the mysterious Hawthorne family, her distant cousins who are each mourning the recent death of their matriarch in different ways.
When Signa moves in, she realizes that Lillian Hawthorne was murdered, and Lillian's young daughter Blythe is likely next. Signa has always had the ability to toe the line between life and death, so she calls for an unlikely truce with her long-time antagonist Death to figure out who is targeting the Hawthornes.
BFF Charm: Yay!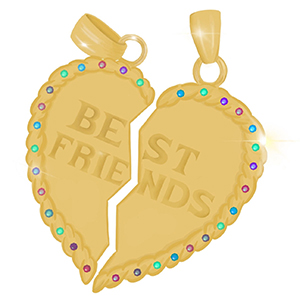 Despite sharing a name with my health insurance company, Signa was pretty cool. She had a traumatic childhood, being shuffled around between borderline abusive extended family members who were trying to steal her inheritance. But she isn't bitter or angry – she's actually quite loving, trusting, and empathetic. She's quick to put her supernatural talents to use to help her sick cousin Blythe, and isn't afraid to put herself at risk to help others.
Swoonworthy Scale: 7
I knew very little about this book when I started it, so in the early chapters when I began to suspect that there might be some will-they-won't-they happening between Signa and the Grim F'king Reaper, I was like OH HELL YES. And this story did not disappoint. Death was charismatic and sexy and mysterious, and the romance felt so secretive and forbidden. This romance will probably not be for everyone – as a matter of fact, I know some people will find it problematic, since Death has known Signa since she was a child and he's like, idk, 500 years old or something. But I'm choosing to suspend disbelief. Don't come at me!
There is a bit of a love triangle with a stable boy named Sylas that is totally worth mentioning! I liked Sylas! But I was VIBING with Death, you know?
Talky Talk: Ghostly Gothic
There are a lot of things I loved about this book: the murder mystery, the romance, the setting. Grace does an incredible job setting a scene and creating characters that I loved (Signa, Death) and characters that I wasn't sure if I could trust (Death, everyone else). There were a few twists along the way that kept the book exciting, though I won't pretend like I didn't suspect them all along.
My main issue with the book – and it really is a small issue in the grand scheme of things – was that the prose sometimes felt a little stiff. I don't think we're ever given an official date, but the book seems to be set during a Victorian time period, with Signa trying to navigate the intricacies of coming out in society, so I thought maybe the stiffness was Grace's attempt at formality. It didn't keep me from getting lost in the story, but maybe kept me from getting lost in it earlier than I did.
Bonus Factor: Haunted House
This is one of those books where the setting almost becomes a character in and of itself. The Hawthorne house plays host to Elijah's glitz and glam Gatsby-style parties, but it's also shrouded in darkness and filled with ghosts! So it really set the stage for some spookiness.
Relationship Status: Down for a Second Date
While I don't know that this book really needed a sequel, the last page sets us up for one, and tbh I am down to clown with a second book. I have no idea where this series is going to take me but its spooky sensibilities are right up my alley and I have a questionable ship to root for.
Literary Matchmaking In The Shadow of Blackbirds
Cat Winters' novel about a girl who also sees dead people is a great read if you're craving more ghostly gothic goodness.
FTC Full Disclosure: I did not receive money or Girl Scout cookies of any kind (not even the gross cranberry ones) for writing this review. Belladonna is available now.