About the Book
Title:
Forged in Fire and Stars (Loresmith #1)
Cover Story: Knives (and Axes and Bows) Out
BFF Charm: Heck Yes
Talky Talk: Fantas(y)tic
Bonus Factors: Quests, Blacksmithing
Factors: Chosen One, Series Starter
Anti-Bonus Factor: Betrayal
Relationship Status: Along for the Journey
Cover Story: Knives (and Axes and Bows) Out
If I didn't know this book was about a blacksmith before seeing this cover, I'd have a strong inkling. I know very little about what goes into smithing a weapon, but this cover seems like a flatlay of all that's involved—and the outcome. Sadly, the girl on the anvil seems like an afterthought; it's like the designer thought girls wouldn't read this if they didn't see themselves in it? Let's get away from that thinking. Girls like stabby/slashy/pokey things just as much as dudes.
The Deal:
Ara Silverthread knows who she is. At least, she knows who her grandmother's told her she is: Daughter of the last Loresmith, a gods-anointed servant of the Saetlund people whose job it is to make mighty weapons for the Loreknights, gods-anointed protectors of the Saetlund people. Ara doesn't know what this lineage means, however, given that the royal line supposedly died alongside her father when the Vokkans invaded, took over, and forced the Saetlund people to renounce their gods.
But then the "lost" Princess Nimhea and Prince Eamon appear and talk Ara into a quest that will bring Saetlund back to its former glory. A quest that hinges almost completely on Ara fulfilling her destiny, whether she wants to or not.
BFF Charm: Heck Yes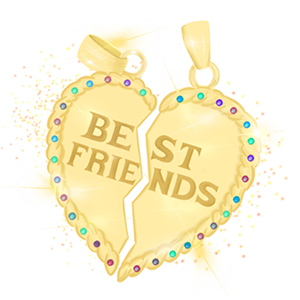 Ara's a complicated young woman with a huge weight on her shoulders, but she works through her concerns and issues with her situation in a healthy manner. She doubts herself but eventually realizes that she is strong enough to see her destiny through. She trusts her gut and intuition, and although she leans a little more heavily on Saetlund's gods than I might feel comfortable doing—in this world, the deities do show themselves in physical forms—but that's an important part of who she is/who she's meant to be. (I just hope they don't do her wrong, 'cause we all know how fickle gods can be!) She's funny and caring and really skilled at a typically male-dominated field—and 100% deserving of a BFF Charm.
Swoonworthy Scale: 6
Ara's somewhat smitten by a young man named Teth from the first time they meet, even though he's robbing her friends when they do so. As the Bard wrote, the course of true love never did run smooth …
Talky Talk: Fantas(y)tic
Forged in Fire and Stars is a fun escape. Robertson has created a fresh new world that it's easy to get lost in and characters who are believable in both their merits and their faults. The book skews a bit younger than some others I've read recently—Ara is only 15—but it's nice to read YA characters who come off as more their actual age than adults. (It can be hard to remember some YA characters are only teenagers!)
I was immediately fascinated by the book's lore and mythology, too. And the small glimpses Robertson gives into the darker side of things (specifically when it comes to the Vokkans) are enticing and make me eager to read more.
Bonus Factor: Quest
I love a good quest story, and Forged in Fire and Stars is only the first leg of what seems like it'll be a pretty epic one.
Bonus Factor: Blacksmithing
Ara doesn't put her skills to much use during the book, but the fact that she is a blacksmith, and a blacksmith will (hopefully) be the savior of her people is such a cool and unique twist on the standard fantasy heroine fare.
Factor: Chosen One
Although Ara is literally the Chosen One in Forged in Fire and Stars, Robertson thankfully has the character know who she is throughout, so we're not left waiting and wondering and eventually surprised (but not really) by the reveal. I'm all for Chosen One stories, but much prefer those when the character knows that they are rather than those in which it's a "secret" until a cliffhanger ending. (It's rarely that shocking of a secret, you know?) Knowing gives us the opportunity for more character growth and exploration that's not cheapened by a "this was always meant to be!" gasp-y reveal.
Factor: Series Starter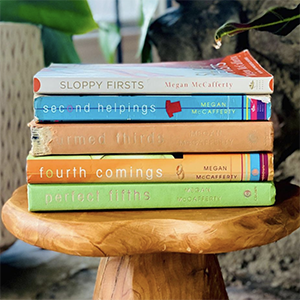 I'm assuming we have two more books to look forward to in this series (because YA). I'm all for it, however; there's a lot more to this story to be told.
Anti-Bonus Factor: Betrayal
I'm not going to say who does the betraying, obvs, since that would be a massive spoiler, but I definitely had an "aw, shit" moment when it's revealed.
Relationship Status: Along for the Journey
Even if you didn't want me, Book, you've got me. I've taken time off work, packed my things, said goodbye to my loved ones, and I'm ready to assist you on your quest however you need.
Literary Matchmaking
Warrior of the Wild
Tricia Levenseller's Warrior of the Wild tells of another young warrior woman who must deal with (in this case, bump off) one of her gods.
The Boneless Mercies
April Genevieve Tucholke's The Boneless Mercies is another adventure fantasy featuring young women doing "men's" work.
FTC Full Disclosure: I received a copy of this book from Philomel Books, but got neither a private dance party with Tom Hiddleston nor money in exchange for this review. Forged in Fire and Stars is available now.