About the Book
Title:
House of Sky and Breath (Crescent City #2)
Cover Story: Enter Sandman
BFF Charm: Yay x 2
Talky Talk: Out of This World Juicy
Bonus Factors: Worldbuilding, Not a Bridge Book, Cliffhanger
Relationship Status: Take My Breath Away
If you have not read the first book in the Crescent City series, HALT! GO NO FURTHER! I will not be responsible for spoiling the shizz out of a novel that will straight up titillate you with twists and turns, so get yourself to a library and meet your newest obsession.
Cover Story: Enter Sandman
From his wings to the lightning around his arms to the lethal expression on his face, there are a lot of obvious clues indicating that the figure on the cover is Hunt Athalar. But y'all, for some reason, the first time I laid eyes on this artwork, I saw Dream from Neil Gaiman's The Sandman, and I could NOT unsee it! Maybe it's because both dudes are smokin' hot in a kind of morbid (dare I say goth?!) way? Regardless, I dig this cover more than the one for the first book, because at least Hunt looks like an angel rather than some kind of synthetic humanoid.
The Deal
Look, I promise not to say too much about the plot, because that's obviously Sarah J. Maas' story to tell, and I would never dare to ruin aaaaaall of the surprises she has in store. Nor will I remotely attempt to recap the first book, because hahaha you're hilarious, who has that kind of time?! (Besides these people, bless.)
At any rate, House of Sky and Breath takes place shortly after the demon attack on Crescent City that killed five thousand people and made Bryce a hero (and revealed her identity as a Fae Princess, the daughter of the Autumn King). Our girl B now works at the Fae Archives since Jesiba's gallery was destroyed, and she and Hunt are very much together except NOT REALLY because they made a pact to wait until the Winter Solstice to bone so they could "get to know each other" under less intense circumstances and Sarah J. Maas, you are KILLING me. KILLING. Given the threat from Rigelus (the Bright Hand of the Asteri) that these two need to lie low or risk the deaths of their loved ones, Hunt and Bryce are trying to be normal, but unfortunately for them, that means accidentally stumbling into an Ophion (human rebels) plot and the disappearance of a woman named Sophie, who had intel that could lead to the downfall of the Asteri. We've also got new Archangels (Micah and Sandriel replacements) in charge; the River Queen vying for power; and oh yeah, Bryce's dick dad throwing a major curveball in a way only smug assholes can.
BFF Charm: Yay x 2
Bryce already earned my BFF charm in the first book, while I was tripping over myself to give Hunt a charm with benefits. In this second installment, Bryce continues to be fierce and sassy as hell, but she's also gained some gravitas thanks to, like, all the trauma, and I enjoyed seeing her develop into the leader I knew she could be. I'm not quite ready to level her up to the platinum charm due to one severe lapse in judgement (don't worry, Fury was around to CORRECT), but it was extremely gratifying to watch her become an even smarter, bigger, better badass.
As for Hunt, though the man is still a smoldering hunk of tortured angel, I withdraw any lecherous intentions because he and Bryce are clearly the perfect pair, and now that he's gotten over his Secret Pain™, I was able to see the bestie potential in him. He's funny, he's loyal, and he's just a really good dude. He might even be able to convince me to watch a sunball game. (Only if there's beer! Which there will be, because Hunt. Like I said, bestie potential.)
Swoonworthy Scale: 6
I know, I know, I'm as disappointed as you are. After the first book spent ALL of the pages teasing us with the slow burn of Bryce and Hunt fighting their chemistry, we get a record scratch because of this dumb pact they made. And then, when we finally get some freaking action, it only reminds me that hey wait I actually prefer my romances as drawn out as possible. I'll keep it vague here but things get a little… over the top? And not in a sexy way? Let's just say that when a smutty scene reminds me of this video, it's not a good thing.
Talky Talk: Out of This World Juicy
I going with the same label I gave House of Earth and Blood, because I can't think of a better way to describe Sarah J. Maas' powers of propulsion. While you could simply soak up the rich details and colorful characters and call it a day, because that's enough to make this a compelling read, you have to devour rather than savor because HOLY shit there is so much happening and a hundred leads to follow and double-triple-quadruple-crosses and intrigue up to HERE and lives on the line and BEDTIME IS A MYTH PERPETUATED BY THE ASTERI.
Bonus Factor: Worldbuilding
The bustling streets of Crescent City and its history were one of my favorite aspects of the first book, so I was thrilled that Maas decided to go big or go home—not only do we get to hang with our fave faces (Syrnix! Tharion! Juniper and Fury! Flynn and Declan! Ithan! Ruhn! Seriously, though, lose the lip ring, buddy) in familiar places, we get to expand our horizons with more of Midgard, which of course means more magical creatures, more political players, and yep, more dimensions. From the Tempest in the Teapot (Bryce's fave tea bar) to mystics (think Precogs) to thunderbirds (Maas, we need to talk about this one, like, was there nothing better that came to mind for a name?) to a DRAGON!!!, House of Sky and Breath left me breathless with its imagination.
Bonus Factor: Not a Bridge Book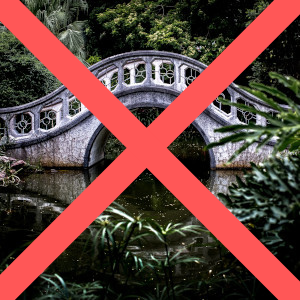 Full disclosure, when I started this book, I legit thought Crescent City was a duology. And then an entirely new mystery was revealed, and a ton of shizz happened, and I was like, how the hell is Maas gonna wrap this up?! Surprise, she didn't, because there's another installment coming, but the fact that my heart was racing as fast as I was flying through the pages goes to show that this ain't no bridge book.
Bonus Factor: Cliffhanger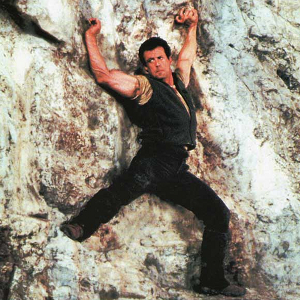 Y'all. Y'ALL. THIS. ENDING. Raise your hand if you screamed!!!! I can't EVEN. Name a better cliffhanger, I'LL WAIT.
Relationship Status: Take My Breath Away
Like the Maverick to my Charlie, this book sauntered in, with its bold moves and its need for speed, and totally exceeded my expectations. House of Sky and Breath sent me soaring on a wild ride full of sharp turns I never saw coming, to the point where, dear reader, I am not ashamed to tell you that I most definitely made an O face. While I initially thought we were wrapping things up, we're actually just getting started… as soon as I pick my jaw up off the floor.
Literary Matchmaking In Other Lands
Ready for your next trip into a vibrant world of fantastical creatures? Head to In Other Lands by Sarah Rees Brennan.
FTC Full Disclosure: I bought this book with my own damn money. I received neither cocktails nor compensation in exchange for this review.