Cover Story: As Seen on Broadway
BFF Charm: Big Sister
Talky Talk: Familiar
Bonus Factors: Theatre, Two-Twos
Relationship Status: Theatre Camp Fling
Cover Story: As Seen on Broadway
I like how this has a decidedly different aesthetic than the Simonverse books because we're definitely not in Shady Creek anymore. This cover kind of looks like an homage to Legally Blonde, which is appropriate in that it's a stage musical, but otherwise not actually very Kate. Although she'd probably get a kick out of seeing her name in lights, her hair in its most fab state, and the completely appropriate tagline.
The Deal
There are best friends who do everything together, and then there are Kate and Anderson who take codependency TO THE MAX. They're always on the same page, even when it comes to their crushes. I don't mean that they approve of each other's crushes; they actually share crushes on the same dudes.
But that was back when Kate and Andy had unattainable crushes from afar. And before their out-of-state theatre camp heartthrob turned up very in-state — and, like, in their high school. An actual romantic prospect, even! One who Kate really, REALLY likes. Which, of course, means Andy does, too. Suddenly, communal crushes aren't so much fun anymore when they become more than a shared fantasy. Kate and Anderson might love drama on the stage, but will their friendship be able survive it in real life?
BFF Charm: Big Sister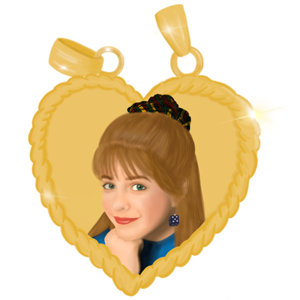 Kate is so earnest and awkward, and I love the shizz out of her for that. She's also really accepting and inclusive when it comes to her friends — again: AWESOME — but way judgy when it comes to everybody else. Obviously, the popular kids don't need me to defend their honour (and some of them are assholes with very little of it anyway). But Kate, you're letting people who are not worth it disturb your peace and live rent-free in your mind! And painting with such a broad brush may make you overlook the non-shitty ones in the bunch, too.
I'd be seriously remiss if I didn't give a shout-out to Anderson, since he and Kate are a package deal. Andy has that kind of magnetic confidence that would be enviable at any age, but he's also had to develop a thick armour to defend and protect himself as a Black gay kid living in the South. As glad as I am that Andy is more than capable of taking care of himself, I still wish that he didn't have to be mentally prepared for a fight at all times. (But unfortunately, he does this out of necessity because our world isn't doing enough to keep him safe.)
Swoonworthy Scale: 6
Becky Albertalli is just so stinkin' good at capturing the butterflies and the giddiness and THE AWKWARDNESS of high school crushes. She always strikes just the right balance for the cringe makes its presence known without overpowering the swoon.
In this book, Kate doesn't feel like a crush is official unless Andy likes him too — which was fine when those crushes never materialized into anything, but tricky when there's a real live person who might like like only one of them. This might be a dreaded love triangle, but I find it refreshing that the person in the middle of it isn't the main character. Kate isn't the one who's torn between two lovers and feeling like a fool; she knows what she wants. (At least she thinks she does.)
Talky Talk: Familiar
Maybe it's because I read a bunch of Becky Albertalli books in a row, but there's something about her voice that's so undeniably her. She has a knack for getting to the heart of feelings and characters, and her novels are always filled with a stellar supporting cast.
However, I did find a few references to be outdated or misused.* I don't actually mind giving specificity with real-life references, since I feel like contemporary fiction should be more like time capsules rather than being timeless. But overusing the word 'squad' is very circa 1989 (the Taylor Swift album, not the year). A character also quotes an Avril Lavigne song that came out when I was in junior high; babies who were born back then can vote now!**
As for the Inigo Montoya infractions, a 'fuckboy' isn't the same a bro-y jock. (A bro-y jock can also be a fuckboy, but they are not synonymous.) 'Ghosting' is more nuanced than just ignoring somebody, and you DEFINITELY shouldn't be using it about your own brother unless you're Cersei Lannister.
* I can maybe explain them away because they're being used by theatre nerds? Although the internet does still exist. It should also be noted that some of these terms originated from Black Vernacular English, which is a whole other discussion about widespread appropriation. (It's so prevalent that I know I've unknowingly used some of these in the past and am now trying to correct the behaviour.)
** This time math may be v. rude, but WE ARE VERY OLD, Y'ALL.
Bonus Factor: Theatre
Albertalli's love of theatre comes as no surprise if you've read her other books, but it really takes centre stage in this one. Like Albertalli herself, Kate's love of theatre exceeds her aptitude for it, but she always holds out hope that she'll finally land a role with, like, lines.
Although it's not the spotlight that Kate craves. (Or, not only the spotlight.) It's the long rehearsals, the backstage comraderie — the whole shebang. Even if you're not a fan of theatre, you'll at least be able to understand why Kate lives, breathes, and loves it.
(Side note: Kate's love of musicals actually reminds me of Rebecca Bunch from Crazy Ex-Girlfriend. They're both also Jewish and had an eventful experience at summer camp, although hopefully Kate's grownup years will be easier than Rebecca's.)
Bonus Factor: Two-Twos*
Kate and her brother Ryan split their time between their mom and dad's separate houses. (As do the family dogs, who are named after a royal couple. But probably not an obvious choice for most.) Even thought there are plenty of YA protagonists whose parents don't live together, I don't often come across ones in a co-parenting situation like this.
* A term coined by my childhood icon Karen Brewer, in reference to having two of everything because her parents share custody.
Relationship Status: Theatre Camp Fling
We'll have to pretend that this book and I both would have been cool enough to hook up at theatre camp, because that totally captures our vibe. As much as I'd hope that our dalliance would last out in the real world, it's much easier to overlook any shortcomings when I'm in our little theatre-loving bubble. This book and I might not what it takes for a long-running Broadway stint, but I appreciate our short and sweet time together for what it was.
Literary Matchmaking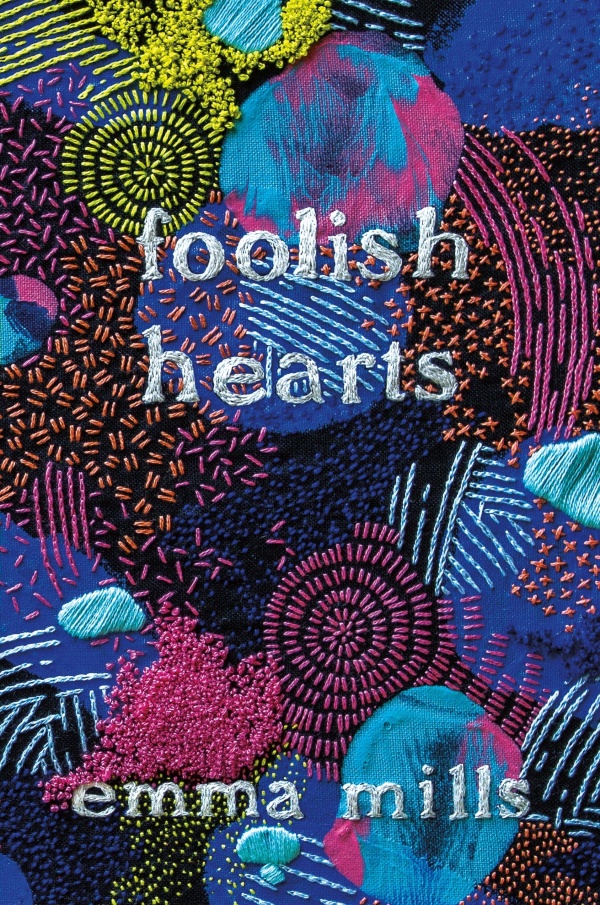 Foolish Hearts
For more high school thespians, check out Foolish Hearts by Emma Mills.
Kate in Waiting
The new kid also creates a rift between two best friends in Nic Stone's Odd One Out.
Little Do We Know
Tamara Ireland Stone's Little Do We Know is another book about best friends that involves theatre, although it has a far less lighthearted vibe.
FTC Full Disclosure: I received my free review copy from Balzer + Bray. I received neither money nor gelato for writing this review (dammit!). Kate in Waiting is available now.