Cover Story: Hardy Boys
BFF Charms: Heck Yes x2
Talky Talk: Modern Fantasy
Bonus Factors: Coach Taylor Award, Magic
Relationship Status: Third Wheel, But Happy About It
Cover Story: Hardy Boys
One of these people isn't a boy, and I don't mean to misgender them, but this cover makes them 100% look like they're ready to solve crimes in a wholesome way. (With magic.)
The Deal:
When Edison Rooker enters the offices of Hex-A-Gone, he has one goal in mind: get back into the magical world he's been shut out of since his grandmother died six months prior. He's not magical, but he is a genius and he's willing to do grunt work. The owner of the company, Antonia Hex, is one of the most famous—and powerful—sorceresses in the world, and she doesn't have time for an apprentice. But she does need help around the office, taking calls and fixing the various electronics she can't stop from breaking. And when she "gives" Edison a name, calling him Rook instead, a new relationship is set in motion that will change more than just their lives forever.
Especially when Rook meets Sun, the apprentice of Antonia's favorite frenemy/fellow sorcerer Fable Page. It would be cliche to say that they light up Rook's life, but he's not one to shy away from the sappy stuff.
BFF Charms: Heck Yes x2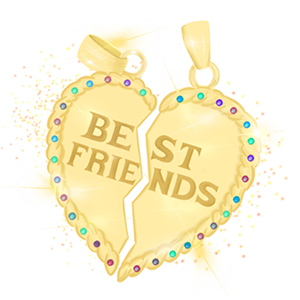 Rook is an undeniably sweet, smart, kinda naive (but sweetly so) boy who is struggling with grief, both from losing his grandmother—the only family he had—and being cast out of the magical world—the only one he knew, even though he's not magical. He's the kind of person I want to put in my pocket and carry around, to keep him safe. I would be his BFF in a second.
Sun is, on the outside, the complete opposite. They're standoffish and surly where Rook is sweet and open, magical where Rook is not. But a lot of their nature is a protective instinct to keep themselves safe. They struggle with opening up to people and have long dealt with people not understanding them or their needs. It would be more of a struggle, but I'd also be their BFF from the word go.
If memes help you imagine them best, Rook "looks like a cinnamon roll, is actually a cinnamon roll," while Sun "looks like they'd kill you but is actually a cinnamon roll." (To complete the meme, Antonia looks like she'd kill you and would actually kill you, and Fable looks like a cinnamon roll, but could actually kill you.)
Swoonworthy Scale: 8
Rook and Sun's relationship is very tropey but in the best of ways. They're one part enemistry, many parts Grumpy/Sunshine. Mostly, though, they're just adorable and their swoon is utterly believable. And Rook is so, so gentle in helping Sun realize that.
Talky Talk: Modern Fantasy
I've only read one other book by Lukens, but I was totally enamored with their quippy writing, witty dialogue, and imaginative world-building when I read So This is Ever After. The only complaint I had is that the mix of modern dialogue didn't quite mesh with the feudal fantasy setting. The complaint doesn't apply to Spell Bound at all; although it's also a fantasy, it's set in "modern" times (with computers, cell phones, indoor plumbing, etc.). Rook and Sun's personalities, both, are unique and endearing—and I definitely laughed out loud a few times at passages like the one below.
"Ugh. Sorry. I'm not good at explaining." Sun ran a hand through their hair, giving me a peek of their silver studs again and the curve of their ears. I felt like a Victorian gentleman who had just seen their first dainty ankle with the way my pulse sped up.
Bonus Factor: Coach Taylor Award
At first, Antonia seems like a kind of cruddy boss. She keeps Rook at an arm's length while asking him to go above and beyond; she's not open or willing to teach; she's brusque and confident to the point of hubris. But the more we (and Rook) get to know her, the more it's obvious that she's actually the perfect mentor for Rook and a truly lovely person. And while her ego and confidence might seem prideful, she really is just that damn good.
Bonus Factor: Magic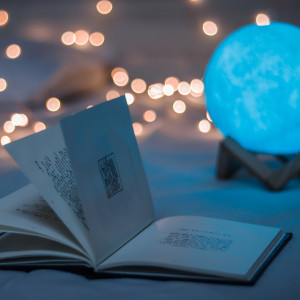 There are a variety of different magics in the world of Spell Bound, from the cursed welcome mat at Hex-A-Gone that would rather trip you than help you clean your feet to the semi-sentient coat rack named Herb who is super unhelpful if it doesn't like your vibe to a plague of singing mice created for a stage production of Cinderella. It would be an absolute hoot to live in a world like theirs, although I'm sure I wouldn't love it if my own welcome mat was cursed or those mice lived in my walls.
Relationship Status: Third Wheel, But Happy About It
We had a wonderfully fun time together, Book. I know you've got other, more romantically important people in your life, but I'd love to hang out more whenever you're available. I promise I won't make it (too) weird.
Literary Matchmaking
Strictly No Heroics
B.L. Radley's Strictly No Heroics also leans into the normal/super and grumpy/sunshine tropes in a modern world where super-powered beings are commonplace.
So This is Ever After
Luken's So This is Ever After is about what happens after a grand (D&D-style) adventure and has equally delightful (and queer) characters and great world-building.
FTC Full Disclosure: I received a copy of this book from Margaret K. McElderry Books, but got neither a private dance party with Tom Hiddleston nor money in exchange for this review. Spell Bound is available now.