About the Book
Title:
Summer of the Mariposas
Cover Story: Seven Five Sisters
Drinking Buddy: ¡Salud!
MPAA Rating: G for 'Girl Power'
Talky Talk: Road Trip
Bonus Factors: Mexican Folklore, Lotería
Bromance Status: Favorite Cousins
Cover Story: Seven Five Sisters
The ever popular silhouette cover. I like the stylized butterfly (mariposa) in the sky. Despite what the back cover blurb says, this is not a retelling of The Odyssey. Rather, it's a cool journey story in its own right.
The Deal:
Mexican-American teen Odilia lives in a Texas border town with her four younger sisters and her mother. One day while swimming in the Rio Grande, the sisters come across the corpse of a drowned man. Their only clues to his identity are a family portrait and a Mexican address. And a huge wad of money in his boot. The sisters decide that if they return his body to his family, they'll become heroes. Be on TV and everything! And maybe they can visit their grandmother, whom they haven't seen for a while. Swiping their absent father's old Chevy Nova, the sisters cross the border and soon find themselves in a mysterious magical world. Guided by the spirit La Llorona, returning the dead man is only the beginning of a strange and wondrous adventure.
Drinking Buddy: ¡Salud!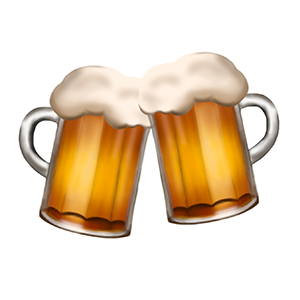 Odilia is quite young, but still is the leader of her rambunctious horde of sisters. While the number of characters caused some of the siblings to run together, they were a fun group, and I wouldn't say no to a road trip with all of them. On the other hand, do you realize how bad a body would smell after a couple of days? And how much it would start to leak? Still, it's like those times in college when you drove to another city to get pizza. It's not the destination, it's the voyage.
MPAA Rating: G for 'Girl Power'
This was a very woman-centric book. Aside from the girls' father and Mr. Dead Guy, there were almost no male characters. The villains and supernatural beings also skewed female, which was a nice change of pace.
Talky Talk: Road Trip
Don't worry, the returning the dead guy plot is only the first leg of the journey. After dropping him off in the middle of his estranged daughter's quinceañera, the sisters realize their mother has reported them missing and probably kidnapped. Figuring that a visit to their grandmother, who practices folk medicine in a small village, would be a good excuse for their absence, the girls take a rather massive detour.
And that's what the story is truly about. Being young, going on an adventure, and bonding with one's family. Their deadbeat father, their problems with immigration officials, and the hordes of supernatural creatures hindering (or helping) them on their journey are just icing on the cake.
Bonus Factor: Mexican Folklore
Odilia and her sisters must face some frightening creatures out of Mexican folklore. There's the monster chupacabras, a witch name Cecilia (the only part of the book actually borrowed from The Odyssey), las lechuzas (killer owls), and and a host of other supernatural enemies. But the girls are not helpless. La Llorona* appears to Odilia as her guide and protector. La Llorona (the weeping woman) is the Mexican equivalent of the Irish Banshee. Spurned by her husband, she drowned her sons in a fit of madness and now her restless spirit can be heard weeping for her children. It's very bad luck to hear her cry. Can she help Odilia find direction? Can Odilia help her find redemption?
In addition, there's La Virgen de Guadalupe, the patron saint of Mexico, who is really just another incarnation of Tonantzin, the Aztec mother goddess. A nice little history of Mexican mythology and culture in this book.
*In Spanish, a double L makes an English /Y/ sound, as in 'tortilla'.
Bonus Factor: Lotería
A popular Mexican game, it's basically 'bingo' with pictures instead of numbers. Sets may vary, but there are traditional rhymes for each card. The sisters are fans of this game, and each chapter starts with a lotería rhyme, referencing what's about to happen.
Bromance Status: Favorite Cousins
While I won't visit this book often, I'll treasure the times we do get together and think of it fondly afterward.
Literary Matchmaking
American Road Trip
Another Mexican-American family takes a redemptive road trip in Patrick Flores-Scott's American Road Trip.
Four Three Two One
Courtney Stevens's Four Three Two One features another road trip through remotest America.
The Porcupine of Truth
Bill Konigsberg's The Porcupine of Truth deals with a lighthearted road trip through some rather extreme conditions.
FTC full disclosure: I received neither dollars nor pesos for reviewing this book.