About the Book
Title:
Where the Rhythm Takes You
Cover Story: Montell Jordan
BFF Charm: Big Sister
Talky Talk: Vacation Activities
Bonus Factors: Travel Brochure
Relationship Status: Vacation Lookie-Loo
Cover Story: Montell Jordan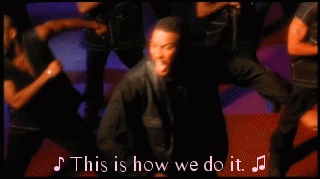 How cute is that cover girl?? I love the fun summery colors, and the leaf/bird motif brings to mind Reyna's art, so A+ for it all making sense within the context of the story.
The Deal:
Sometimes when your family runs a beautiful seaside resort that famous people want to go to, you're going to encounter guests you'd rather you didn't. Such is the case when, to Reyna's dismay, internationally-famous music group, DJ Bacchanal, arrives with entourage in tow for a three-week vacay.
Reyna's main issue is that her ex-boyfriend and amazing guy she let slip away, Aiden, is one of those DJs, and it's clear from his expression that it wasn't his choice to return to Tobago and see her. Her other issues? Her dad is barely participating in the running of the Plumeria while an over-eager new manager is intent on changing everything that Reyna's mom loved about the resort, and her best friend is about to leave for their art school dream in just a few weeks. Can Reyna figure out how to fix her life before everything falls apart?
BFF Charm: Big Sister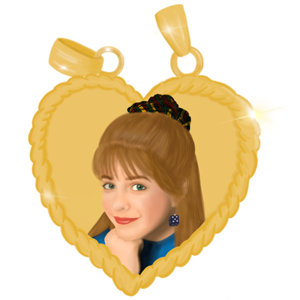 Reyna will tell you she's happy, but she's a little too world-weary for a seventeen-year-old. And I get it: when your mom passes away from cancer during the formative years of your life and you feel a desperate need to continue her passion so her memory doesn't fade…that's gonna cause a lot of mental trauma. I longed to drag Reyna to a therapist, because the way she held herself to such exacting standards and denied herself the old pleasures of her art, her hot boyfriend, and happiness, well: the lady is careening towards a breakdown by the age of twenty.
Swoonworthy Scale: 3
It pains me to give such a low rating for the romance, and YMMV, but I was not feeling the romantic tension, like, AT ALL. Where were my tortured looks and breathless touches? The flashbacks to Reyna and Aiden's childhood didn't add much to convince me of the depth of their love, either.
Reyna spent too much time actively avoiding being around Aiden and was entirely too successful at it. And, unfortunately, Aiden himself was just kind of a wet blanket. I know, this trip was sprung on him and he wasn't ready to see Reyna either, but his personality was the equivalent of a nap you wake up from still feeling unsatisfied. I guess in that aspect, he and Reyna are perfect for each other. You're young, people! Go have fun!
Talky Talk: Travel Brochure
This is a Persuasion retelling, so the romance aspect not working for me was a big bummer. Some of the characterizations, especially for Aiden's friend group, felt a little one-note, in that each person had their defining characteristic and that's how they acted for most of their scenes. But I liked when Reyna had scenes with them, because, regardless, they loosened her up (the chemistry between DJ Fish and Reyna was actually much more palpable and I was totally rooting for her to get over Aiden and date his friend #sorrynotsorry).
The book's saving grace was the setting. Goodreads informs me that Dass has lived in Tobago since she was two, and it's apparent that she loves it because she was making me fall in love too! From the vacation-fantasy of the Plumeria to the hard-working, close-knit community of islanders, I was way more curious about how Reyna's everyday life went than her love life.
I also highly recommend reading this while hanging out ON the beach, because hearing the waves crash on the shore only enhanced the immersive reading experience.
Bonus Factor: Vacation Activities
Reyna's dad forces her to act as a local tour guide for Aiden's crew—ugh, how awful!— and so she ends up joining them while they do fantastic things like horseback riding on the beach, hiking to and swimming in beautiful crystal-clear waterfalls, dancing at local restaurants, and having seaside cookouts. My god, what parental torture will he think of next?!
Relationship Status: Vacation Lookie-loo
I don't know about you, but when I'm traveling somewhere, especially a lazy beach vacation, I always find myself people-watching. What kind of vacation are other people having? How much do the employees of this tourist attraction or resort hate the guests? My point is I will totally be peering over the top of my sunglasses at this Book, watching its drama unfold in public for all to see, but I'll soon forget all about it once I turn back to my tropical mixed drink.
Literary Matchmaking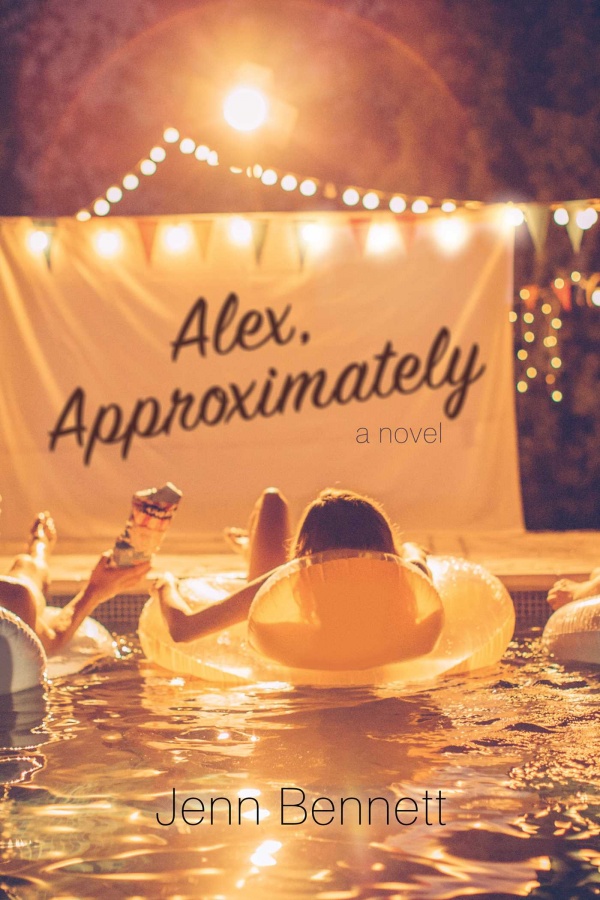 Alex, Approximately
For a book that knows what I'm here for (THE SWOON), check out Jenn Bennett's quirky beach romance, Alex Approximately.
For Darkness Shows The Stars (For Darkness Shows The Stars #1)
One of my favorite YA Persuasion retellings that I always think back on has continually been For Darkness Shows the Stars by Diana Peterfreund (FYI, if you see it's a two book series and make a face: reading the sequel is not required, as I think it's more of a companion book with different characters in the same setting).
FTC Full Disclosure: I received my free review copy from Balzar + Bray. I received neither money nor peanut butter cups in exchange for this review. Where the Rhythm Takes You is available now.
Shop Our Jane Austen Themed Merch