About the Book
Title:
Wonder Woman: Tempest Tossed
Cover Story: I Wonder
BFF Charm: Heck Yes
Swoonworthy Scale: 0
Talky Talk: Two Types of Origin
Arty Art: Diverse
Bonus Factor: Wonder Woman
Anti-Bonus Factor: Kidnapping
Relationship Status: Help Each Other
Content Warning: Wonder Woman: Tempest Tossed includes scenes of refugee camps, authority figures who abuse their power, kidnapping, and poverty.
Cover Story: I Wonder
Wonder Woman—in all her forms—is always beautiful. Dark hair, striking cheekbones, beauty beyond compare. (She is an Amazon, after all.) I love how this cover echoes Wonder Woman's future costume but leans more toward her Amazonian roots, appropriate for an origin tale. And I think the waves and how they tie so well into the color of her eyes is a really nice move.
The Deal:
On Diana's 16th birthday, she wakes excited about what the new year will bring. She's been going through some changes recently, changes that make her feel decidedly less Amazon. But when refugees wash up on the shores of Themyscira, Diana's life changes in more drastic ways than she could have ever imagined.
Finding herself in Queens, New York, Diana must figure out how to be a "normal American teenager" while being true to her heroic roots.
BFF Charm: Heck Yes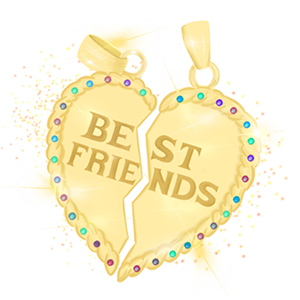 Wonder Woman's one of my favorite superheroes of all time, and turning down a chance to become her friend before she becomes Wonder Woman would be amazing. Not specifically in a "I knew her before it was cool" kind of way, but more to get to know her as a person and a woman, rather than just as Wonder Woman. And I could definitely take some guidance from her on how to be heroic in my own life.
Swoonworthy Scale: 0
There's no time for love of the romantic kind in Wonder Woman: Tempest Tossed. (But I did appreciate the married couple named Steve and Trevor.)
Talky Talk: Two Types of Origin
Halse Anderson's known for covering important, timely, and sometimes uncomfortable topics in an honest and unflinching manner. She brings those qualities to a new origin story in Wonder Woman: Tempest Tossed, and shows Diana as a hero even before anyone calls her by her eventual title/superhero name.
Halse Anderson also does a great job of making it believable that Diana is new to the whole American teenager thing, particularly in the way Diana speaks English; she can speak and understand it well, but the way she puts together sentences and the stilted nature of certain phrases makes it really clear that she's not from Queens.
I do wish the plot was a little more cohesive, though. It took Diana a while to get to Queens, and then there's a plot with the neighborhood children going missing—skipping right over much of the refugee aspects from earlier in the book. I can see the "plight of those with less" theme running throughout, but the various parts don't quite add up to a solid whole.
Arty Art: Diverse
Two things that struck me most about del Duca's art were her excellent depiction of the diversity of the Amazons and the Five Mothers—Athena, Aphrodite, Demeter, Artemis, and Hestia, who gave the Amazons their island and life—and her ability to make the various settings of the book distinctly different but not jarringly so.
When one thinks of Greek goddesses, it's easy to fall back on white-washed versions: literal white women who are all graced with willowy figures. But del Duca instead brings to life goddesses who are a variety of skin colors and body types. It's refreshing to see!
And even though Diana travels from Themyscira to a Greek refugee camp to Queens, New York, del Duca keeps these various places from becoming distractions from the story; they're illustrated well, but aren't the main focus. This isn't a travel adventure.
Bonus Factor: Wonder Woman
She's just a badass, in every incarnation.
Anti-Bonus Factor: Kidnapping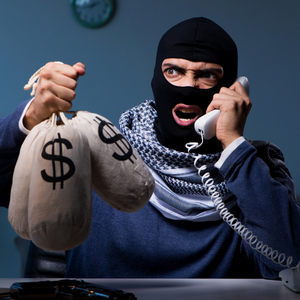 Stealing kids is not OK, and I'm glad Diana was on the case. (Semi-spoiler, I suppose, but I do want to assure you that this book has a happy ending.)
Relationship Status: Help Each Other
You're braver than I am, Book, but I think we can both learn from each other. I can help with the American culture issues you're going through and you can help me stand up for what's right. Mutually beneficial and mutually enjoyable.
Literary Matchmaking
Shadow of the Batgirl
Sarah Kuhn and Nicole Goux's Shadow of the Batgirl is another graphic novel about a young pre-superhero finding her way in an unfamiliar world.
Under the Moon: A Catwoman Tale
And Lauren Myracle and Isaac Goodhart's Under the Moon: A Catwoman Tale is another great alternative origin story, but this time of a young woman who eventually becomes one of DC's most infamous anti-heroes.
FTC Full Disclosure: I received a copy of this book from DC Comics, but got neither a private dance party with Tom Hiddleston nor money in exchange for this review. Wonder Woman: Tempest Tossed is available now.