When you ask a book lover what their favorite book is, chances are you're going to get a list of 5–10 titles, followed by "OH! And then there's …" I'm sure that you all understand this conundrum.
That said, you can only imagine how hard it is for all of us at FYA HQ to come up with a short(-ish) list of our faves. But, you know we love you guys. And that loves helps us complete some Herculean tasks, such as compiling a list of our top books published during 2015 … which you can find below.
Note: This post contains affiliate links. Learn more about our affiliate policy here.
Sarah's Picks
Title: Carry On (Simon Snow #1)
Author: Rainbow Rowell
Series: Simon Snow
Leave it to Rainbow Rowell to pull off a Harry Potter book that rivals J.K. Rowling herself. But even that statement belittles Carry On, which is so much more than fanfic. Simon and Baz might just go down in history as my favorite gay fictional couple, and their beautifully engrossing story left me with a raging case of TEABS that no amount of butterbeer could overcome.
Title: Dumplin' (Dumplin' #1)
Author: Julie Murphy
Series: Dumplin'
Any book that begins with a Dolly Parton quote is a book for me. Julie Murphy mixes Texas charm with a piercing dose of realness as she introduces readers to Willowdean Dickson, an overweight girl who decides to confront her body self-image by entering a local beauty pageant, which is supervised by her mother. A whole lotta truth ensues, not to mention drag queens, swoon and of course, plenty of Dolly wisdom.
Title: The Royal We (Royal We #1)
Authors: Heather Cocks and Jessica Morgan
Series: Royal We
What if a prince fell in love with you? The Fug Girls explore this fantasy with their signature humor and keen grasp on life in the spotlight, and the result is a juicy, insanely addictive read peppered with romance, scandal and characters destined to be your literary besties.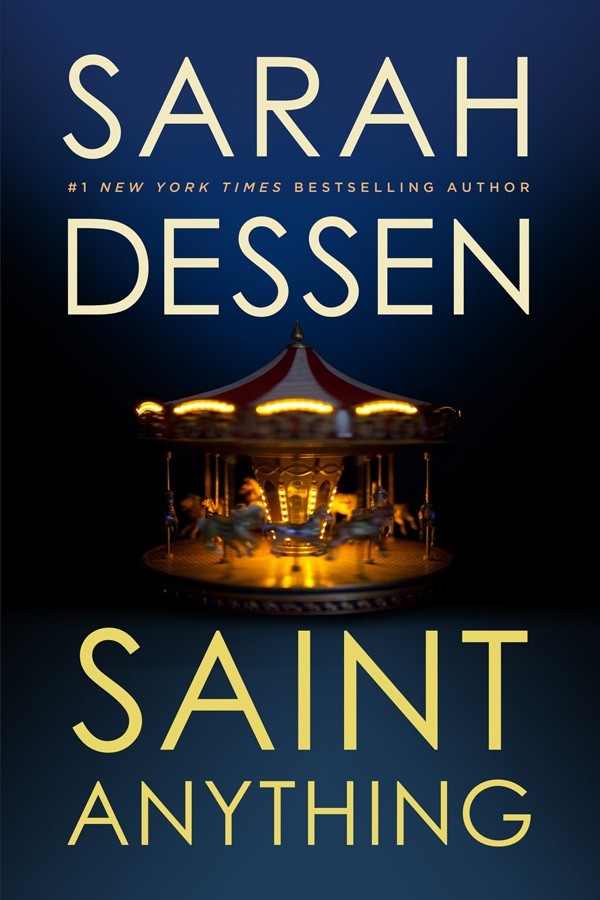 Title: Saint Anything
Author: Sarah Dessen
When you're an icon of YA, it's tough to outdo yourself. So, given how much I adore all of Sarah Dessen's work, I'll own up to my surprise at how much I loved this book. Saint Anything ranks up with The Truth About Forever and This Lullaby as one of Dessen's best explorations of an ordinary girl wrestling with the challenges of family and the uncertainty that comes with adolescence. And yes, there's a totally dreamy boy. (Obviously, it's Sarah Dessen!)
Title: Truly Madly Famously (Famous in Love #2)
Author: Rebecca Serle
Series: Famous in Love
If you devoured Famous In Love like I did, then you will not be disappointed in this sequel, which follows Paige as she navigates her newfound stardom and her complicated feelings towards her two co-stars, Rainer and Jordan. Rebecca Serle dishes up a scintillating slice of Hollywood life (not to mention some scorching romance) while examining Paige's emotional journey with a thoughtful eye. This is a novel with substance, but that won't stop you from polishing it off in one go. (Thankfully, we get to savor it all over again in TV form!)
Mandy W.'s Picks
Title: I'll Meet You There
Author: Heather Demetrios
Soaring as high as Maverick and Goose, Heather Demetrios' swoontastic story will forever reside within my heart—and, hopefully, the hearts of FYA Book Club members, who just read it in November because I had to make it an official pick ASAP.
Seconded by Jennie and Mandy C.
Title: Simon vs. the Homo Sapiens Agenda (Simonverse #1)
Author: Becky Albertalli
Series: Simonverse
Swoony with a splash of suspense, Becky Albertalli's debut novel is an uproariously funny and wholly modern examination of relationships and sexuality that deserves ENDLESS OREOS.
Seconded by Jennie.
Title: The Sacred Lies of Minnow Bly
Author: Stephanie Oakes
The fascinating premise might have drawn me in (girl lands in juvie after escaping a cult that chopped off her hands), but it's debut author Stephanie Oakes that had me devouring the pages of her deftly crafted tale.
Seconded by Jennie.
Title: Geek Girl (Geek Girl #1)
Author: Holly Smale
Series: Geek Girl
Even though the Geek Girl series is already at Book 4 in its home country (and at least Canada!), it finally arrived in the U.S. earlier this year. Geeky Harriet Manners' zany introduction to the modeling world had me clamouring for more, so THANK GOODNESS that this is only the start of her many adventures.
Title: The Rose Society (The Young Elites #2)
Author: Marie Lu
Series: The Young Elites
Marie Lu's fantasy series continues to thrill as Adelina Amouteru further embraces the darkness within. Also, MAGIANO 5-EVER.
Title: Jesse's Girl (Hundred Oaks #6)
Author: Miranda Kenneally
Series: Hundred Oaks
Miranda Kenneally puts her spin on the ultimate teenage fantasy of falling in love with a celebrity, with a music-fuelled sizzling enemistry turned whirlwind romance. (You're welcome for the earworm, btw.)
Mandy C.'s Picks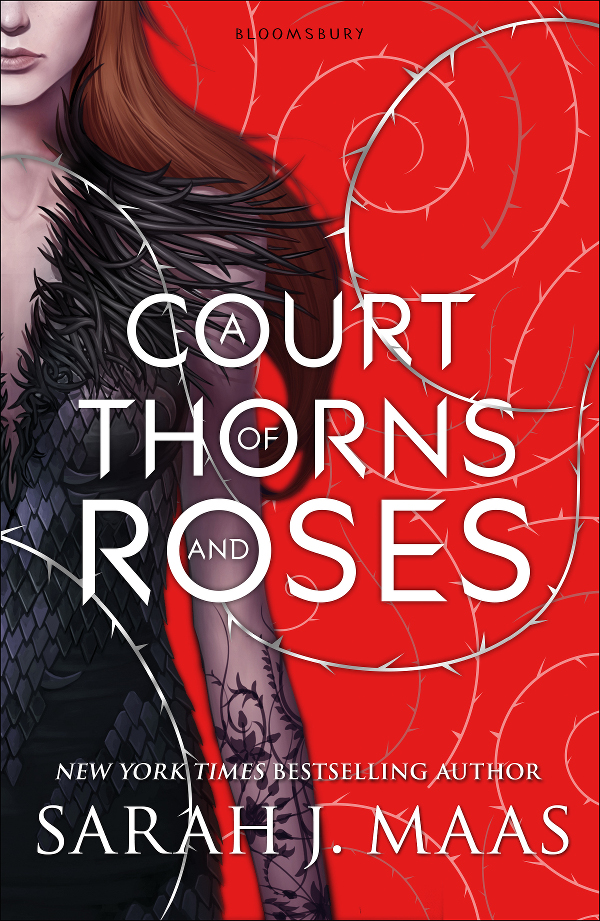 Title: A Court of Thorns and Roses (A Court of Thorns and Roses #1)
Author: Sarah J. Maas
Series: A Court of Thorns and Roses
Sarah J. Maas knows her way around a kickass female character and seriously swoonworthy possible relationship partners. And although A Court of Thorns and Roses skirts the line between YA and adult, occasionally even crossing over, it's worth it to partake of a different genre on occasion, particularly when the book is as fantastic as this one.
Title: Winter (The Lunar Chronicles #4)
Author: Marissa Meyer
Series: The Lunar Chronicles
The end to a cherished series is a bittersweet thing. It's awesome to have more time with the friends you've made in the rest of the books, but it's sad to see them go, but it's good if they get happy endings, but … Thankfully, Winter wasn't one of those series finales that left anything hanging. In fact, it was a perfect way to end the series, and everyone got what they deserved—both good guys and bad.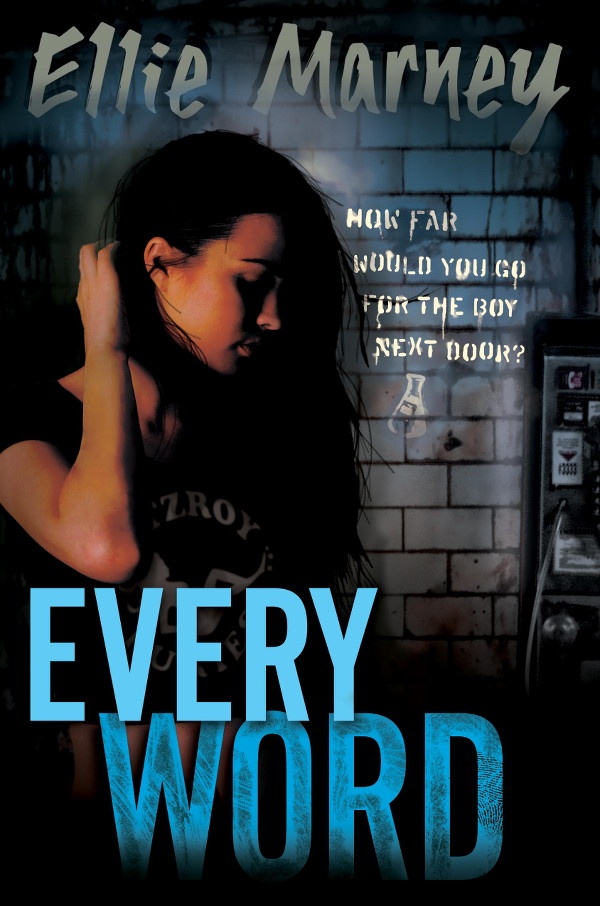 Title: Every Word (Every #2)
Author: Ellie Marney
Series: Every
This fall, I wrote about how popular Sherlock Holmes retellings have become. I, for one, couldn't be happier about this, particularly since it brought me James Mycroft and Rachel Watts, their intriguing cases, and their ridiculously hot relationship in the Every series. The second book in the series, Every Word, gets even more intense, both in the crime department and on the swoon scale.
Title: Six of Crows (Six of Crows #1)
Author: Leigh Bardugo
Series: Six of Crows
When I finished Leigh Bardugo's Grisha Series, I had a moment of sadness that I wouldn't ever get to revisit the land of Ravka again. But then Bardugo announced that she'd be heading back to that world, and I did a little jump for joy. Little did I know that I'd come to love the characters in her new series—the motley and somewhat morally questionable crew that they are—even more than the first.
Title: Of Dreams and Rust (Of Metal and Wishes #2)
Author: Sarah Fine
Series: Of Metal and Wishes
Retellings are all the rage right now, but when an author can take a retelling and truly make it her own, that's a really impressive feat. The first book in the Of Metal and Wishes duology is a spin on Phantom of the Opera, but Of Dreams and Rust is all Fine's creation and builds on the excellent world she created in the first book. Plus, the Christine character goes from damsel in distress to badass heroine and gets her guy in the end. Win-win for all.
Title: Uprooted
Author: Naomi Novik
As you can tell from my other picks, I dig a great retelling. But I also enjoy a new fantasy that feels likes one of those familiar tales. Uprooted has all the qualities of a great fairy tale: a sinister forest, a mysterious and oddly charismatic wizard, and a girl who is more than meets the eye.
Jennie's Picks
Title: Under a Painted Sky
Author: Stacey Lee
Stacey Lee's debut novel about two young girls masquerading as boys to escape the law is so sweet, so expansive, and so vividly rendered that of course it was a standout. Between the diverse cast, the sexy cowboys (who doesn't love sexy cowboys?), the description of the wide-open American West, and of course the tears, Under a Painted Sky was a beautiful journey into historical fiction.
Title: Out of Darkness
Author: Ashley Hope Pérez
What can you say about a book that makes you feel like you've been hit by a truck? Ashley Hope Pérez's immaculately-written historical tour-de-force is sexy, sweet, and tragic. READ IT.
Title: Lair of Dreams (The Diviners #2)
Author: Libba Bray
Series: The Diviners
I loved Lair of Dreams even more than I loved The Diviners. Libba's prose is especially sweeping and majestic this time around, just like the new American landscape she describes. This is one of her best books: She expertly balances the creeping dread of the paranormal with wit, 1920s flair, and an incredibly diverse cast.
Title: An Ember in the Ashes (An Ember in the Ashes #1)
Author: Sabaa Tahir
Series: An Ember in the Ashes
This book lives up to its hype: fast-paced, sexy, dangerous, and high-stakes. Now that we know there will be a sequel, we can give it ALL THE STARS and prepare ourselves for the next installment! Seconded by Posh.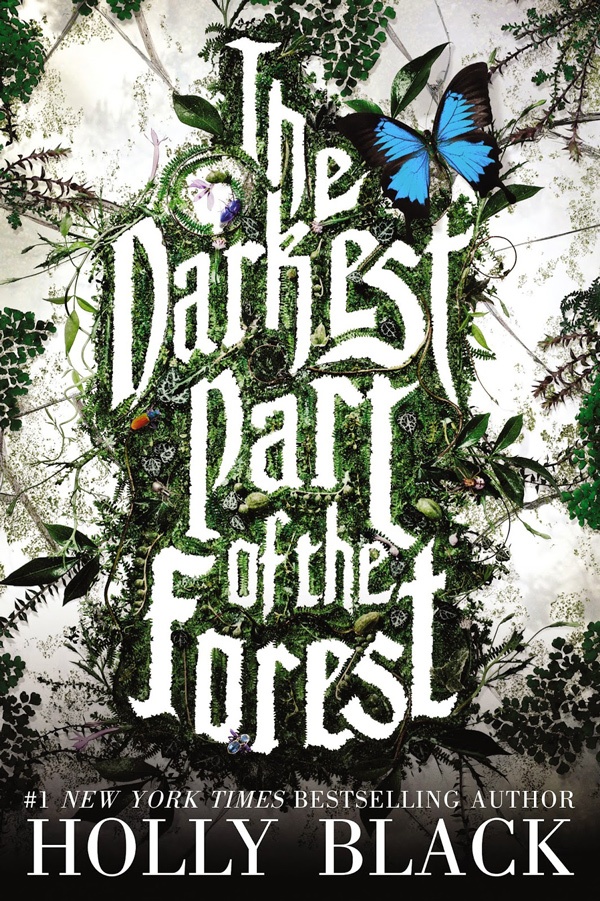 Title: The Darkest Part of the Forest
Author: Holly Black
This is one of the sexiest, most well written faerie books I've ever read. The depiction of faerie tourists is fantastic enough on its own, but when you add Ben and Hazel and their fey folk friends … sorry, is it hot in here, or am I just swooning over Black's delicious prose?
Title: The Walls Around Us
Author: Nova Ren Suma
This book is gorgeously written: It seethes with anger and rage and the primal fear of being trapped. I love when an author is not afraid to let her young women be angry and unladylike and unlikeable. I loved the obsessive fury of those who have been cheated by friends, by the justice system, and by their own mistakes. And I love that this rage gives the girls power.
Brian's Picks
Title: The Porcupine of the Truth
Author: Bill Konigsberg
A disaffected boy goes on a four state road trip with his new best friend, a homeless, African-American lesbian, in an attempt to find out what happened to his long lost grandfather. Seriously, how could you not like this?
Title: Weird Girl and What's His Name
Author: Meagan Brothers
Rory and Lulu realize their nerdy love for The X-Files and fan fiction may not be enough to save their friendship. Especially when Rory decides to go from closeted nerd to macho football player.
Title: Barefoot in the City of Broken Dreams (Russel Middlebrook: The Futon Years #2)
Author: Brent Hartinger
Series: Russel Middlebrook
Russel, the star of Geography Club, is now grown up and living in LA with his boyfriend, trying to make it as a screenplay writer. How hard could that be?
Title: Imposter
Author: Antony John
A young man gets a big break to start in a movie. A 'reality' themed movie. The line between the characters and the actors becomes quickly blurred.
Title: Three Day Summer
Author: Sarvenaz Tash
Historical fiction, set at the Woodstock music festival. And I was born too late.
Title: How to Win at High School
Author: Owen Matthews
A kid goes from nerd to king of the school … but at what cost?
---
Now that you've read our picks, what say you, FYAers? Did we miss any of your top books from 2015? Let us know in the comments!