December is a list-lover's favorite time of year! Here's the first of many where we reminisce about the places we've gone and people we've met over the last twelve months.
OMG, guys–I just pictured a world* where you could only read a book in the year it was published. Can you imagine the wonderfulness we would lose if these books went poof when the clock struck midnight on January 1st? Perish the thought.
*Dystopian, naturally.
Note: This post contains affiliate links. Learn more about our affiliate policy here.
Sarah's Picks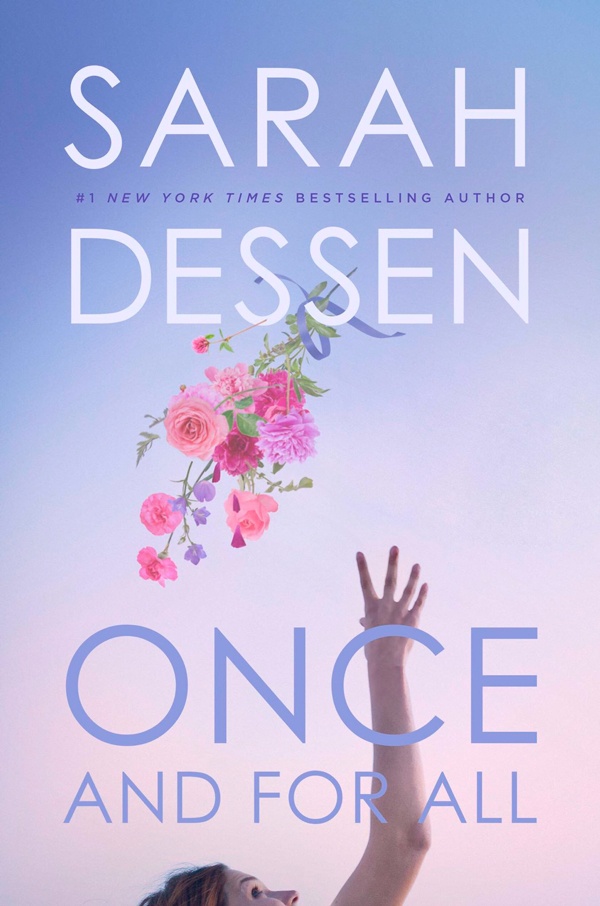 Title: Once and For All
Author: Sarah Dessen
At this point, I don't even need to read a new Sarah Dessen book to tell you that it's one of my favorites of the year, but obviously I devoured this novel like a delicious slice of wedding cake (washed down with champers, natch). Dessen delivers her signature moves: a strong and empathetic heroine, an irrepressibly charming boy, snappy dialogue and a story that feeds the soul. Heeding the advice of the great Beyoncé, when it comes to this book, I'm putting a ring on it.
Title: Ramona Blue
Author: Julie Murphy
Ramona Leroux stole my heart, and I never want her to give it back. The dynamic star of Julie Murphy's engaging and complex exploration of identity and sexuality is like no other, and she's surrounded by a colorful cast of characters that exude honesty, insight and Southern sass. Just like the Quimby of the same name, Ramona has achieved permanent status on my literary BFF list, and I pray that Murphy gives us a chance to reunite again. (Girl, write a sequel, is what I'm saying.)
Title: Genuine Fraud
Author: E. Lockhart
The less I tell you about this book, the better, so just trust me when I say that E. Lockhart has crafted a masterful labyrinth of jealousy and deceit that will leave your mind reeling and your head bowing down to her dark and fearsome genius.
Mandy W's Picks
Title: Always and Forever, Lara Jean (To All the Boys I've Loved Before #3)
Author: Jenny Han
Series: To All the Boys I've Loved Before
Sigh, MY HEART. A bittersweet and perfect goodbye to a beloved series and its wonderful characters.
Seconded: Stephanie
Title: The Hate U Give (The Hate U Give #1)
Author: Angie Thomas
Series: The Hate U Give
THIS. BOOK. Hard to believe it was only released this year, due to the cultural impact it's already made. (And you know we've got it bad for a book when we rush to make it an FYA Book Club pick ASAP!) The hype is real, y'all.
Seconded: Stephanie, Rosemary, Mandy C., Brian
Title: Little & Lion
Author: Brandy Colbert
Once in a while, you enter a world filled with characters whom you never want to leave behind. Well, sign me up for revisiting Little and Lion in Los Angeles anytime.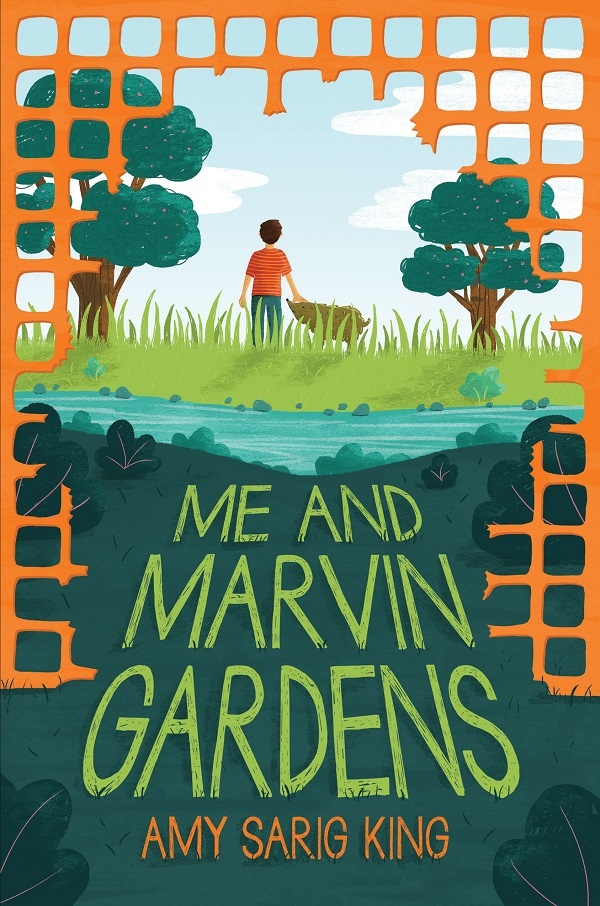 Title: Me and Marvin Gardens
Author: A.S. (Amy Sarig) King
I'm ride-or-die for A.S. King, who never ceases to surprise or amaze with her skill and versatility — here, in a delightful middle grade tale of friendship and environmentalism.
Mandy C's Picks
Title: Geekerella (Once Upon a Con #1)
Author: Ashley Poston
Series: Once Upon a Con
I've read the majority of "geek" books that have come out over the past few years, and none of them resonated with the geek in me nearly as much as Geekerella did. Poston knows what it is to be a geek, and to be a part of fandom, and that truth shines in this novel.
Title: A Court of Wings and Ruin (A Court of Thorns and Roses #3)
Author: Sarah J. Maas
Series: A Court of Thorns and Roses
Y'all, if Prythian was a real place, I'd move there in a hot second. And while I didn't love A Court of Wings and Ruin as much as A Court of Mist and Fury—but really, that book is The Best—I loved being able to follow along as Feyre and Rhys' story came to a conclusion. I'm also super glad we haven't seen the end of the this world yet.
Title: The Nowhere Girls
Author: Amy Reed
The Nowhere Girls is a brutal, powerful read that, unfortunately, is all too timely in our current political and social climate. It's not an easy read, but the characters are the kinds of heroes we need in YA these days.
Title: Wild Beauty
Author: Anna-Marie McLemore
I love how McLemore mixes magic and culture in their novels, and sincerely appreciate how they include non-binary, non-straight characters without turning them into tropes. Reading Wild Beauty felt a little like getting lost in a dream, and I hated waking up at the end.
Title: Defy the Stars (Constellation #1)
Author: Claudia Gray
Series: Constellation
Defy the Stars by Claudia Gray
Claudia Gray has an amazing gift for mixing swoon into adventurous science fiction, and Defy the Stars features both in spades.
Rosemary's Picks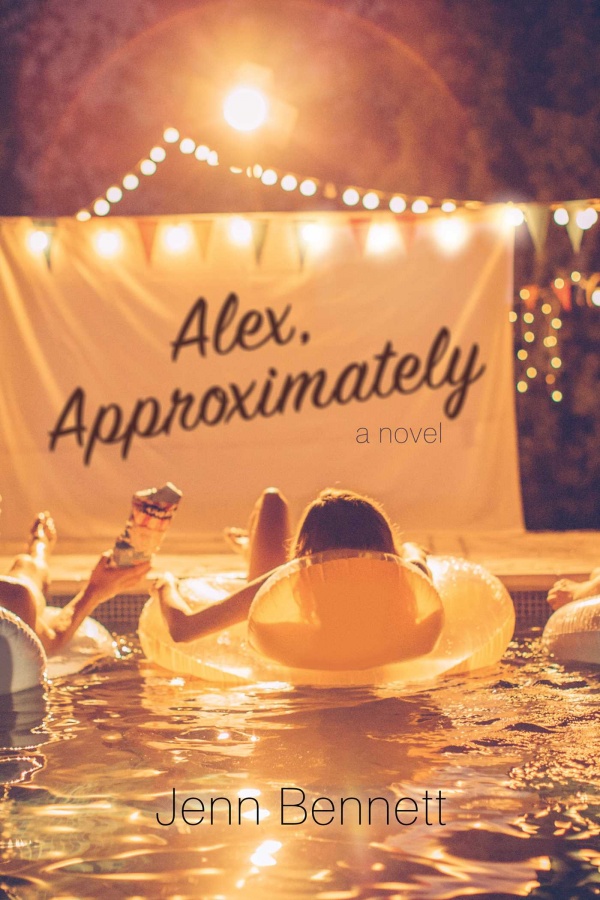 Title: Alex, Approximately
Author: Jenn Bennett
After The Anatomical Shape of a Heart, we all knew Jenn Bennett was Capable-with-a-capital-C of writing a sexy book, and now we know she's Capable of writing two sexy books. This You've Got Mail retelling was a beachy read that packed an emotional wallop and exploded with swoon.
Seconded: Stephanie
Title: Love and Other Alien Experiences
Author: Kerry Winfrey
A fun and swoony contemporary billed as You've Got Mail meets The X-Files means this book was, like, tailor made for me. It was an adorable debut, and I didn't want to let the characters go when I finished it.
Title: How To Break a Boy
Author: Laurie Devore
I came for mean girls; I stayed for characters so complex, they made my eyelid twitch while simultaneously making me want to hug them. Plus, I'm always here for the fake boyfriend trope.
Seconded: Stephanie
Title: Juniper Lemon's Happiness Index
Author: Julie Israel
Found objects, lists, and Mysterious Loner Dudes – be still my heart. Julie Israel's debut contemporary hit that sweet spot between light-hearted and heavy-hitting. It was an irreverent, quirky and sometimes awkward look at grief and love with characters that were lovable and flawed.
Title: Turtles All The Way Down
Author: John Green
Green's heart-wrenching examination of mental illness was certainly one of my hardest reads of 2017. But his ability to take the reader down a dark road they'd never want to go down, and continually bring them out the other side feeling glad they went, is the hallmark of a John Green novel.
Stephanie's Picks
Title: Midnight at the Electric
Author: Jodi Lynn Anderson
I described this as a "quiet" book to everyone I could foist it upon (and that was quite a few this year, believe me) and I waffle on whether or not that is a flattering descriptor, because I know for some quiet = boring. Maybe let's go with "character-driven", because this book is all about the people and their inner and outer relationships with their environment and the people who love them. I laughed, I cried, I highlighted the shizz out of multiple passages. Definitely one of my 2017 favorites.
Title: Letters to the Lost (Letters to the Lost #1)
Author: Brigid Kemmerer
Series: Letters to the Lost
The heartache the two main characters go through made me want to wrap them in blankets until the world spontaneously becomes a better, more deserving place for them to live. In spite of the sad parts, this was quite a swoony book with excellent chemistry and a You've Got Mail adjacent plot, plus bonus awesome adults. I thought about it long after I finished it.
Title: The Dark Days Pact (Lady Helen #2)
Author: Alison Goodman
Series: Lady Helen
It's not often that a follow-up book surpasses the first, but I devoured the expanded magical world, the sexy and tragic romance between Lady Helen and Lord Carlston, and the dialed-it-up-to-11 twists and turns. This book left me with major TEABS and, NO, the third book has been pushed back to mid-2018–whyyyy, God, WHY? (Well, I do know why, and the reasons are valid, but waiting sucks.)
Title: Jane, Unlimited
Author: Kristin Cashore
Unique in both tone and a choose-your-own-adventure-esque layout, this book is one that stuck with me long after I was finished. It won't be for everyone, and that's okay. It was weird, ambitious, beautiful, and sometimes confusing, but I was fascinated with the Gothic world of Tu Reviens. This is one of those places I wish I could visit IRL.
Title: Far From The Tree
Author: Robin Benway
If grocery store commercials about being with loved ones during the holidays or videos of elephants and dogs being best friends can make you tear up, then do yourself a favor and keep a tissue box close by while you read this book. The sibling love is strong, the power of forgiveness is, uh, powerful, and the hope will make your heart hurt in the best possible way.
Brian's Pick's
Title: The Gentleman's Guide to Vice and Virtue
Author: Mackenzi Lee
Series: Montague Siblings
Bromance, LGBTQ, treasure hunt, road trip, and pirates. What the hell else could you want?
Title: Wrecked
Author: Maria Padian
It seems that the world is no longer as safe for perpetrators of sexual assault/harassment (which is a wonderful thing), but it's still not always easy for the victim.
Title: Setting Free the Kites
Author: Alex George
A nice, wistful look at coming of age, set in the early 1980s.
Title: The Warden's Daughter
Author: Jerry Spinelli
Nice tale of family life at a prison, set in the 1950s.
Title: Deacon Locke Went to Prom
Author: Brian Katcher
I have to say, I liked this one. But the author is a friend of mine.
Britt's Picks
Title: Strange the Dreamer (Strange the Dreamer #1)
Author: Laini Taylor
Series: Strange the Dreamer
I'm a sucker for dreamy librarians, mythical, lost cities, spy moths, and angsty blue godspawn women who still have faith in humanity even though people actually want to kill them. #notallhumans
Title: Caraval (Caraval #1)
Author: Stephanie Garber
Series: Caraval
Enchantment, vivid descriptions, mystery, darkness, intriguing characters, and a plot to boot – basically, this is the book I wished The Night Circus could have been.
Title: Wayfarer (Passenger #2)
Author: Alexandra Bracken
Series: Passenger
This was a solid follow-up to Passenger. So many time travel tales (yes, even Doctor Who) completely ignore race and privilege when a modern character is suddenly plopped into the past, because god forbid white people be made to feel uncomfortable. I love, love, LOVE that this book and its precursor do not shy away from the main character, a 21st-century white woman with the hots for a black man from the past who had to "earn" his freedom from enslavement, being hit smack-dab in the face with the reality that they can't even look at each other in certain eras without raising suspicion and blowing their cover.
Title: American Street
Author: Ibi Zoboi
First of all, THAT COVER. Heart eyes for days, son. I don't usually ride for magical realism, but this book – in which a Haitian immigrant is unexpectedly thrust into the care of family she barely knows, tries to hold on to her her culture while figuring out the American Dream, and essentially is forced to sink or swim – blew my mind.
---
Did we include all of your 2017 favorites? Which books make your own personal "best of" list? Let us know in the comments!