YAY, we made it to the end of the century that was 2017! (Yes, there's still a week left for more shizz to hit the fan, but let's just find joy where we can.) As we turn our attention to 2018, is there really any reading material more hotly anticipated than THIS?
Click to take bets on who will be invited enlarge!
When it comes to YA, though, here are the standalones and series starters that we can't wait to read! (Our most anticipated sequels and follow-ups will be posted tomorrow.)
Note: This post contains affiliate links. Learn more about our affiliate policy here.
Title: The Cruel Prince (The Folk of the Air #1)
Author: Holly Black
Publication Date: 2018 January 02
Series: The Folk of the Air
Official Blurb:
Of course I want to be like them. They're beautiful as blades forged in some divine fire. They will live forever.


And Cardan is even more beautiful than the rest. I hate him more than all the others. I hate him so much that sometimes when I look at him, I can hardly breathe.


Jude was seven years old when her parents were murdered and she and her two sisters were stolen away to live in the treacherous High Court of Faerie. Ten years later, Jude wants nothing more than to belong there, despite her mortality. But many of the fey despise humans. Especially Prince Cardan, the youngest and wickedest son of the High King.


To win a place at the Court, she must defy him–and face the consequences.


In doing so, she becomes embroiled in palace intrigues and deceptions, discovering her own capacity for bloodshed. But as civil war threatens to drown the Courts of Faerie in violence, Jude will need to risk her life in a dangerous alliance to save her sisters, and Faerie itself.
Why I'm Excited:
2018 is going to be the year of Holly Black, people — this book was so. Damn. Good. Prepare yourselves for major TEABS. -Stephanie
(Seconded by Mandy C.)
Title: Meet Cute: Some People Are Destined to Meet
Author: Jennifer L. Armentrout
Publication Date: 2018 January 02
Official Blurb:
Whether or not you believe in fate, or luck, or love at first sight, every romance has to start somewhere. Meet Cute is an anthology of original short stories featuring tales of "how they first met" from some of today's most popular YA authors.


Readers will experience Nina LaCour's beautifully written piece about two Bay Area girls meeting via a cranky customer service Tweet, Sara Shepard's glossy tale about a magazine intern and a young rock star, Nicola Yoon's imaginative take on break-ups and make-ups, Katie Cotugno's story of two teens hiding out from the police at a house party, and Huntley Fitzpatrick's charming love story that begins over iced teas at a diner. There's futuristic flirting from Kass Morgan and Katharine McGee, a riveting transgender heroine from Meredith Russo, a subway missed connection moment from Jocelyn Davies, and a girl determined to get out of her small town from Ibi Zoboi. Jennifer Armentrout writes a sweet story about finding love from a missing library book, Emery Lord has a heartwarming and funny tale of two girls stuck in an airport, Dhonielle Clayton takes a thoughtful, speculate approach to pre-destined love, and Julie Murphy dreams up a fun twist on reality dating show contestants.


This incredibly talented group of authors brings us a collection of stories that are at turns romantic and witty, epic and everyday, heartbreaking and real.
Why I'm Excited:
Sometimes the best parts of the love story are those first few tingles. -Stephanie
(Seconded by Mandy C., Mandy W., and Rosemary)
Title: Unearthed (Unearthed #1)
Authors: Amie Kaufman and Meagan Spooner
Publication Date: 2018 January 09
Series: Unearthed
Official Blurb:
When Earth intercepts a message from a long-extinct alien race, it seems like the solution the planet has been waiting for. The Undying's advanced technology has the potential to undo environmental damage and turn lives around, and Gaia, their former home planet, is a treasure trove waiting to be uncovered.


For Jules Addison and his fellow scholars, the discovery of an alien culture offers unprecedented opportunity for study… as long as scavengers like Amelia Radcliffe don't loot everything first. Mia and Jules' different reasons for smuggling themselves onto Gaia put them immediately at odds, but after escaping a dangerous confrontation with other scavvers, they form a fragile alliance.


In order to penetrate the Undying temple and reach the tech and information hidden within, the two must decode the ancient race's secrets and survive their traps. But the more they learn about the Undying, the more their presence in the temple seems to be part of a grand design that could spell the end of the human race…
Why I'm Excited:
Sci-fi Indiana Jones (but, to be clear, not like that whackadoodle fourth sequel, Crystal Skull) and from ladies who have given us some good swoon and space adventures in the past? I'm down. -Stephanie
(Seconded by Mandy C. and Mandy W.)
Title: Let's Talk About Love
Author: Claire Kann
Publication Date: 2018 January 23
Official Blurb:
Alice had her whole summer planned. Non-stop all-you-can-eat buffets while marathoning her favorite TV shows (best friends totally included) with the smallest dash of adulting–working at the library to pay her share of the rent. The only thing missing from her perfect plan? Her girlfriend (who ended things when Alice confessed she's asexual). Alice is done with dating–no thank you, do not pass go, stick a fork in her, done.


But then Alice meets Takumi and she can't stop thinking about him or the rom com-grade romance feels she did not ask for (uncertainty, butterflies, and swoons, oh my!).


When her blissful summer takes an unexpected turn, and Takumi becomes her knight with a shiny library employee badge (close enough), Alice has to decide if she's willing to risk their friendship for a love that might not be reciprocated—or understood.
Why I'm Excited:
That cover is pure #blackgirlmagic and the main character is asexual, a sorely underrepresented identity in any kind of media. -Britt
(Seconded by Mandy W.)
Title: Markswoman (Asiana #1)
Author: Rati Mehrotra
Publication Date: 2018 January 23
Series: Asiana
Official Blurb:
Kyra is the youngest Markswoman in the Order of Kali, a highly trained sisterhood of elite warriors armed with telepathic blades. Guided by a strict code of conduct, Kyra and the other Orders are sworn to protect the people of Asiana. But to be a Markswoman, an acolyte must repudiate her former life completely. Kyra has pledged to do so, yet she secretly harbors a fierce desire to avenge her dead family.


When Kyra's beloved mentor dies in mysterious circumstances, and Tamsyn, the powerful, dangerous Mistress of Mental Arts, assumes control of the Order, Kyra is forced on the run. Using one of the strange Transport Hubs that are remnants of Asiana's long-lost past, she finds herself in the unforgiving wilderness of desert that is home to the Order of Khur, the only Order composed of men. Among them is Rustan, a young, disillusioned Marksman whom she soon befriends.


Kyra is certain that Tamsyn committed murder in a twisted bid for power, but she has no proof. And if she fails to find it, fails in her quest to keep her beloved Order from following Tamsyn down a dark path, it could spell the beginning of the end for Kyra–and for Asiana.


But what she doesn't realize is that the line between justice and vengeance is razor thin . . . thin as the blade of a knife.
Why I'm Excited:
It's a personal goal of mine to read more diverse books in 2018 (life goal, really), and I'm excited to read this novel. I mean—"a highly trained sisterhood of elite warriors armed with telepathic blades"? How can I join? -Mandy C.
Title: Reign of the Fallen (Reign of the Fallen #1)
Author: Sarah Glenn Marsh
Publication Date: 2018 January 23
Series: Reign of the Fallen
Official Blurb:
Odessa is one of Karthia's master necromancers, catering to the kingdom's ruling Dead. Whenever a noble dies, it's Odessa's job to raise them by retrieving their souls from a dreamy and dangerous shadow world called the Deadlands. But there is a cost to being raised–the Dead must remain shrouded, or risk transforming into zombie-like monsters known as Shades. If even a hint of flesh is exposed, the grotesque transformation will begin.


A dramatic uptick in Shade attacks raises suspicions and fears among Odessa's necromancer community. Soon a crushing loss of one of their own reveals a disturbing conspiracy: someone is intentionally creating Shades by tearing shrouds from the Dead–and training them to attack. Odessa is faced with a terrifying question: What if her necromancer's magic is the weapon that brings Karthia to its knees?
Why I'm Excited:
Necromancers and a Kingdom of the Dead? Sign me up! -Mandy C.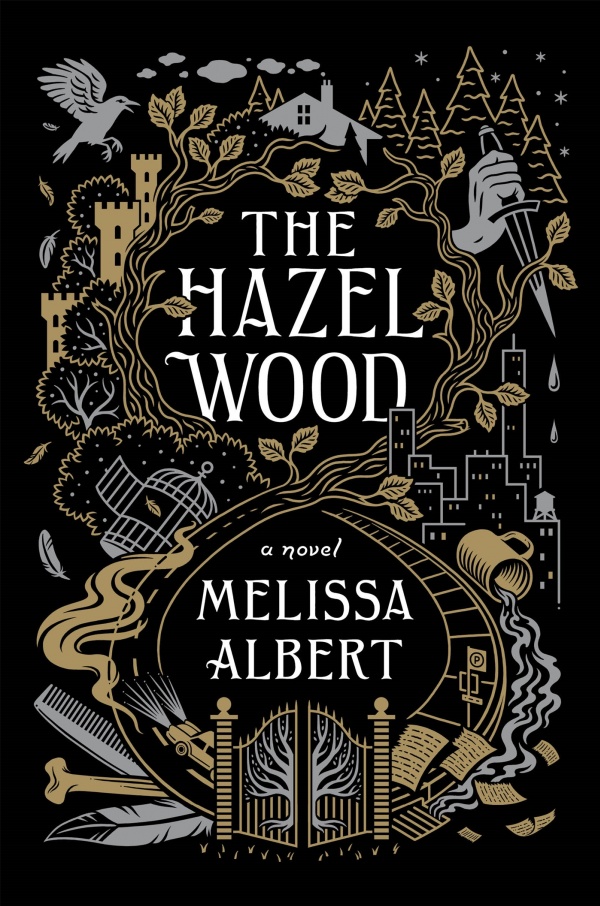 Title: The Hazel Wood (The Hazel Wood #1)
Author: Melissa Albert
Publication Date: 2018 January 30
Series: The Hazel Wood
Official Blurb:
Seventeen-year-old Alice and her mother have spent most of Alice's life on the road, always a step ahead of the uncanny bad luck biting at their heels. But when Alice's grandmother, the reclusive author of a cult-classic book of pitch-dark fairy tales, dies alone on her estate, the Hazel Wood, Alice learns how bad her luck can really get: Her mother is stolen away―by a figure who claims to come from the Hinterland, the cruel supernatural world where her grandmother's stories are set. Alice's only lead is the message her mother left behind: "Stay away from the Hazel Wood."


Alice has long steered clear of her grandmother's cultish fans. But now she has no choice but to ally with classmate Ellery Finch, a Hinterland superfan who may have his own reasons for wanting to help her. To retrieve her mother, Alice must venture first to the Hazel Wood, then into the world where her grandmother's tales began―and where she might find out how her own story went so wrong.
Why I'm Excited:
I just realized why this one sounds SO intriguing to me–the bones of the plot sound very similar to Into The Land of the Unicorns by Bruce Coville, which was one of my ALL-TIME FAVORITE childhood books. -Stephanie
(Seconded by Mandy C.)
Title: Winner Take All
Author: Laurie Devore
Publication Date: 2018 January 30
Official Blurb:
For Nell Becker, life is a competition she needs to win.
For Jackson Hart, everyone is a pawn in his own game.
They both have everything to lose.


Nell wants to succeed at everything—school, sports, life. And victory is sweeter when it means beating Jackson Hart, the rich, privileged, undisputed king of Cedar Woods Prep Academy. Yet no matter how hard she tries, Jackson is somehow one step ahead. They're a match made in hell, but opposites do attract.


Drawn to each other by their rivalry, Nell and Jackson fall into a whirlwind romance that consumes everything in their lives. But when a devastating secret exposes their relationship as just another game, how far will Nell go to win?


Visceral and whip-smart, Laurie Devore's Winner Take All paints an unflinching portrait of obsessive love, toxic competition, and the drive for perfection.
Why I'm Excited:
After her debut, How to Break a Boy, I'm both a little obsessed with Laurie Devore but also a little scared of her. Her 2018 release sounds like it contains everything I loved about her last book plus ENEMISTRY. ::grabby hands:: -Rosemary
(Seconded by Mandy W.)
Title: The Belles (The Belles #1)
Author: Dhonielle Clayton
Publication Date: 2018 February 06
Series: The Belles
Official Blurb:
Camellia Beauregard is a Belle. In the opulent world of Orléans, Belles are revered, for they control Beauty, and Beauty is a commodity coveted above all else. In Orléans, the people are born gray, they are born damned, and only with the help of a Belle and her talents can they transform and be made beautiful.


But it's not enough for Camellia to be just a Belle. She wants to be the favorite—the Belle chosen by the Queen of Orléans to live in the royal palace, to tend to the royal family and their court, to be recognized as the most talented Belle in the land. But once Camellia and her Belle sisters arrive at court, it becomes clear that being the favorite is not everything she always dreamed it would be. Behind the gilded palace walls live dark secrets, and Camellia soon learns that the very essence of her existence is a lie—that her powers are far greater, and could be more dangerous, than she ever imagined. And when the queen asks Camellia to risk her own life and help the ailing princess by using Belle powers in unintended ways, Camellia now faces an impossible decision.


With the future of Orléans and its people at stake, Camellia must decide—save herself and her sisters and the way of the Belles—or resuscitate the princess, risk her own life, and change the ways of her world forever.
Why I'm Excited:
I've apparently had this on my Goodreads TBR since December 2014, so yes — THE WAIT FEELS LIKE FOREVERRRRR. But omg, just look at that cover! Look at that blurb! It seems like the kind of incredible that could be well worth the wait. -Mandy W.
(Seconded by Britt)
Title: Tempests and Slaughter (The Numair Chronicles #1)
Author: Tamora Pierce
Publication Date: 2018 February 06
Series: The Numair Chronicles
Official Blurb:
Arram. Varice. Ozorne. In the first book in the Numair Chronicles, three student mages are bound by fate . . . fated for trouble.


Arram Draper is a boy on the path to becoming one of the realm's most powerful mages. The youngest student in his class at the Imperial University of Carthak, he has a Gift with unlimited potential for greatness–and for attracting danger. At his side are his two best friends: Varice, a clever girl with an often-overlooked talent, and Ozorne, the "leftover prince" with secret ambitions. Together, these three friends forge a bond that will one day shape kingdoms. And as Ozorne gets closer to the throne and Varice gets closer to Arram's heart, Arram begins to realize that one day soon he will have to decide where his loyalties truly lie.


In the Numair Chronicles, readers will be rewarded with the never-before-told story of how Numair Salmalín came to Tortall. Newcomers will discover an unforgettable fantasy adventure where a kingdom's future rests on the shoulders of a talented young man with a knack for making vicious enemies.
Why I'm Excited:
This is one of those books I never quite thought would come to pass; it's been discussed for so long. I will admit I'm a touch wary to be reading about Numair without Daine (I love them together so much) but Numair is a great character in his own right and supposedly has quite a past! -Stephanie
Title: Heart of Iron (Heart of Iron #1)
Author: Ashley Poston
Publication Date: 2018 February 27
Series: Heart of Iron
Official Blurb:
Seventeen-year-old Ana is a scoundrel by nurture and an outlaw by nature. Found as a child drifting through space with a sentient android called D09, Ana was saved by a fearsome space captain and the grizzled crew she now calls family. But D09—one of the last remaining illegal Metals—has been glitching, and Ana will stop at nothing to find a way to fix him.


Ana's desperate effort to save D09 leads her on a quest to steal the coordinates to a lost ship that could offer all the answers. But at the last moment, a spoiled Ironblood boy beats Ana to her prize. He has his own reasons for taking the coordinates, and he doesn't care what he'll sacrifice to keep them.


When everything goes wrong, she and the Ironblood end up as fugitives on the run. Now their entire kingdom is after them—and the coordinates—and not everyone wants them captured alive.


What they find in a lost corner of the universe will change all their lives—and unearth dangerous secrets. But when a darkness from Ana's past returns, she must face an impossible choice: does she protect a kingdom that wants her dead or save the Metal boy she loves?
Why I'm Excited:
Ashley Poston wrote one of my favorite books of 2018—Geekerella—so I was immediately excited to hear about this next novel, which features space traveling scoundrels, sentient androids, and galaxy-altering secrets. I'm thinking it'll once again check all the right boxes. -Mandy C.
Title: People Like Us
Author: Dana Mele
Publication Date: 2018 February 27
Official Blurb:
Kay Donovan may have skeletons in her closet, but the past is past, and she's reinvented herself entirely. Now she's a star soccer player whose group of gorgeous friends run their private school with effortless popularity and acerbic wit. But when a girl's body is found in the lake, Kay's carefully constructed life begins to topple.


The dead girl has left Kay a computer-coded scavenger hunt, which, as it unravels, begins to implicate suspect after suspect, until Kay herself is in the crosshairs of a murder investigation. But if Kay's finally backed into a corner, she'll do what it takes to survive. Because at Bates Academy, the truth is something you make…not something that happened.
Why I'm Excited:
Will always be here for bodies turning up at private boarding schools. I know you aren't supposed to judge books by their covers, but this one has private school uniforms! That's an automatic must-have for me. -Rosemary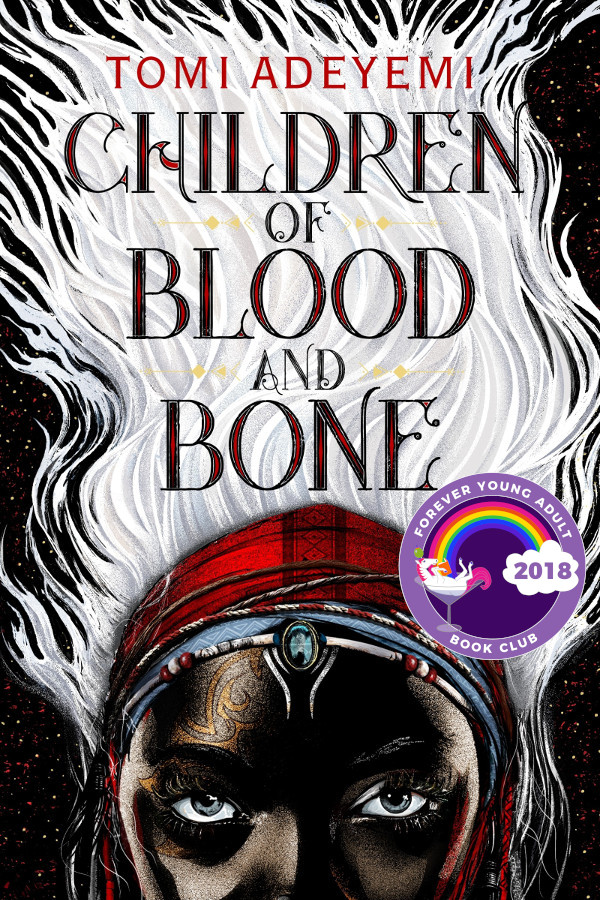 Title: Children of Blood and Bone (Legacy of Orïsha #1)
Author: Tomi Adeyemi
Publication Date: 2018 March 06
Series: Legacy of Orïsha
Zélie Adebola remembers when the soil of Orïsha hummed with magic. Burners ignited flames, Tiders beckoned waves, and Zelie's Reaper mother summoned forth souls.


But everything changed the night magic disappeared. Under the orders of a ruthless king, maji were targeted and killed, leaving Zélie without a mother and her people without hope.


Now, Zélie has one chance to bring back magic and strike against the monarchy. With the help of a rogue princess, Zélie must outwit and outrun the crown prince, who is hell-bent on eradicating magic for good.


Danger lurks in Orïsha, where snow leoponaires prowl and vengeful spirits wait in the waters. Yet the greatest danger may be Zélie herself as she struggles to control her powers—and her growing feelings for the enemy.
Why I'm Excited:
I'm already intrigued by a fantasy set in West Africa. Plus, worldbuilding is my fave thing about fantasy, and that blurb promises hella potential. -Britt
(Seconded by Mandy C. and Stephanie)
Title: Tyler Johnson Was Here
Author: Jay Coles
Publication Date: 2018 March 20
Official Blurb:
When Marvin Johnson's twin, Tyler, goes to a party, Marvin decides to tag along to keep an eye on his brother. But what starts as harmless fun turns into a shooting, followed by a police raid.


The next day, Tyler has gone missing, and it's up to Marvin to find him. But when Tyler is found dead, a video leaked online tells an even more chilling story: Tyler has been shot and killed by a police officer. Terrified as his mother unravels and mourning a brother who is now a hashtag, Marvin must learn what justice and freedom really mean.
Why I'm Excited:
Pretty sure Marvin and Tyler are going to break my heart, so I'll probably need these next few months to emotionally prepare. And THAT COVER <3 <3 <3 -Mandy W.
Title: Aru Shah and the End of Time (Pandava Quartet #1)
Author: Roshani Chokshi
Publication Date: 2018 March 27
Series: Pandava Quartet
Official Blurb:
Twelve-year-old Aru Shah has a tendency to stretch the truth in order to fit in at school. While her classmates are jetting off to family vacations in exotic locales, she'll be spending her autumn break at home, in the Museum of Ancient Indian Art and Culture, waiting for her mom to return from their latest archeological trip. Is it any wonder that Aru makes up stories about being royalty, traveling to Paris, and having a chauffeur?


One day, three schoolmates show up at Aru's doorstep to catch her in a lie. They don't believe her claim that the museum's Lamp of Bharata is cursed, and they dare Aru to prove it. Just a quick light, Aru thinks. Then she can get herself out of this mess and never ever fib again.


But lighting the lamp has dire consequences. She unwittingly frees the Sleeper, an ancient demon whose duty it is to awaken the God of Destruction. Her classmates and beloved mother are frozen in time, and it's up to Aru to save them.


The only way to stop the demon is to find the reincarnations of the five legendary Pandava brothers, protagonists of the Hindu epic poem, the Mahabharata, and journey through the Kingdom of Death. But how is one girl in Spider-Man pajamas supposed to do all that?
Why I'm Excited:
This sounds like the start of an adorable adventure — and it's based on Hindu mythology! It's also the first title of the Rick Riordan Presents imprint,* so HECK YEAH I'm excited. -Mandy W.
*Cheating to give shout-outs to the other RRP 2018 releases, The Storm Runner by J.C. Cervantes (September 18th) and Dragon Pearl by Yoon Ha Lee (September).
Title: I Have Lost My Way
Author: Gayle Forman
Publication Date: 2018 April 01
Official Blurb:
A powerful display of empathy and friendship from the #1 New York Times Bestselling author of If I Stay.


Around the time that Freya loses her voice while recording her debut album, Harun is making plans to run away from home to find the boy that he loves, and Nathaniel is arriving in New York City after a family tragedy leaves him isolated on the outskirts of Washington state. After the three of them collide in Central Park, they slowly reveal the parts of their past that they haven't been able to confront, and together, they find their way back to who they're supposed to be.


Told over the course of a single day from three different perspectives, Gayle Forman's newest novel about the power of friendship and being true to who you are is filled with the elegant prose that her fans have come to know and love.
Why I'm Excited:
Gayle Forman + NYC = YES PLEASE AND THANK YOU. -Sarah
(Seconded by Stephanie)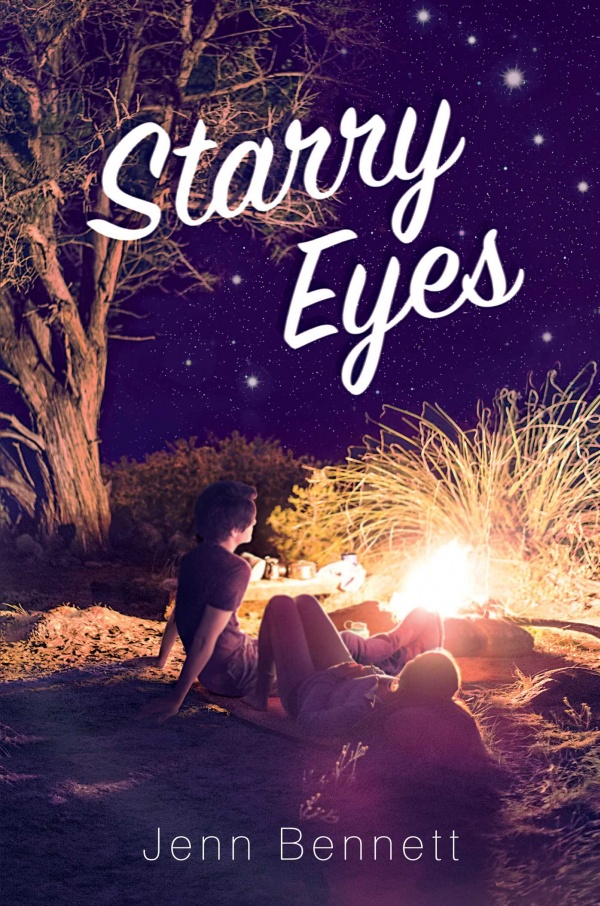 Title: Starry Eyes
Author: Jenn Bennett
Publication Date: 2018 April 03
Official Blurb:
In this romantic dramedy from the author of Alex, Approximately, a teen girl's way-too-ordinary life is driven off the beaten path when she's abandoned in the wilderness with her worst adversary—the boy who broke her heart.


Ever since last year's homecoming dance, best friends-turned-best enemies Zorie and Lennon have made an art of avoiding each other. It doesn't hurt that their families are the modern day, Californian version of the Montagues and Capulets.


But when a group camping trip goes south, Zorie and Lennon find themselves stranded in the wilderness. Alone. Together.


What could go wrong?


With no one but each other for company, Zorie and Lennon have no choice but to hash out their issues via witty jabs and insults as they try to make their way to safety. But fighting each other while also fighting off the forces of nature makes getting out of the woods in one piece less and less likely.


And as the two travel deeper into Northern California's rugged backcountry, secrets and hidden feelings surface. But can Zorie and Lennon's rekindled connection survive out in the real world? Or was it just a result of the fresh forest air and the magic of the twinkling stars?
Why I'm Excited:
With 2017's Alex, Approximately, I went from Jenn Bennett fan to Jenn Bennett STAN. Who hasn't had a sexy daydream where you're trapped somewhere with a hot guy you love to hate? -Rosemary
(Seconded by Jennie)
Title: Devils Unto Dust
Author: Emma Berquist
Publication Date: 2018 April 10
Official Blurb:
Ten years ago, a horrifying disease began spreading across the West Texas desert. Infected people—shakes—attacked the living and created havoc and destruction. No one has ever survived the infection. Daisy Wilcox, known as Willie, has been protecting her siblings within the relatively safe walls of Glory, Texas. When Willie's good-for-nothing father steals a fortune from one of the most dangerous shake-hunters in town, she finds herself on the hook for his debt. With two hunters, including the gruff and handsome Ben, to accompany her, she sets out across the desert in search of her father. But the desert is not kind to travelers, and not everyone will pass through alive.


Western meets horror for this riveting story about survival, family, and inner strength. Tense, short chapters propel readers from one action-packed scene to the next, while Willie's distinctive, introspective voice deepens the emotional stakes with every turn of the page. High concept and character-driven, Emma Berquist's debut will satisfy fans of The Magnificent Seven, Rae Carson's Walk on Earth a Stranger, and HBO's Westworld.
Why I'm Excited:
I will never not love zombie and general disaster survival stories, so this sounds right up my alley. -Stephanie
Title: Relative Strangers
Author: Paula Garner
Publication Date: 2018 April 10
Official Blurb:
Why is there a gap in Jules's baby album? A wry and poignant coming-of-age novel about finding the truth in lies, salvaging hope in heartbreak, and making peace with missing pieces.


Eighteen-year-old Jules has always wished for a close-knit family. She never knew her father, and her ex-addict mother has always seemed more interested in artistic endeavors than in bonding with her only daughter. Jules's life and future look as flat and unchanging as her small Illinois town. Then a simple quest to find a baby picture for the senior yearbook leads to an earth-shattering discovery: for most of the first two years of her life, Jules lived in foster care. Reeling from feelings of betrayal and with only the flimsiest of clues, Jules sets out to learn the truth about her past. What she finds is a wonderful family who loved her as their own and hoped to adopt her — including a now-adult foster brother who is overjoyed to see his sister again. But as her feelings for him spiral into a devastating, catastrophic crush — and the divide between Jules and her mother widens — Jules finds herself on the brink of losing everything.
Why I'm Excited:
Talented author, plus mysterious look into a child's past. I'm sold. -Brian
Title: Stay Sweet
Author: Siobhan Vivian
Publication Date: 2018 April 24
Official Blurb:
From the author of The Last Boy and Girl in the World and The List comes a bold and sweet summer read about first love, feminism, and ice cream.


Summer in Sand Lake isn't complete without a trip to Meade Creamery—the local ice cream stand founded in 1944 by Molly Meade who started making ice cream to cheer up her lovesick girlfriends while all the boys were away at war. Since then, the stand has been owned and managed exclusively by local girls, who inevitably become the best for friends. Seventeen-year-old Amelia and her best friend Cate have worked at the stand every summer for the past three years, and Amelia is "Head Girl" at the stand this summer. When Molly passes away before Amelia even has her first day in charge, Amelia isn't sure that stand can go on. That is, until Molly's grandnephew Grady arrives and asks Amelia to stay on to help continue the business…but Grady's got some changes in mind…
Why I'm Excited:
This book had me at Siobhan Vivian, but there's also feminism and ice cream and first love and yeah, ALL THE BEST THINGS. -Sarah
(Seconded by Mandy W.)
Title: On the Come Up
Author: Angie Thomas
Publication Date: 2018 May 01 2019 February 05
What We Know:
The highly anticipated second novel from Angie Thomas, #1 New York Times bestselling author of The Hate U Give, returns to the world of Garden Heights in a story about an aspiring teen rapper and what happens when you get everything you thought you wanted.
Why I'm Excited:
Angie Thomas has a new book! Angie Thomas has a new book! -Mandy W.
(Seconded by Britt and Stephanie)
Title: Undead Girl Gang
Author: Lily Anderson
Publication Date: 2018 May 08
Official Blurb:
Mila Flores and her best friend Riley have always been inseparable. There's not much excitement in their small town of Cross Creek, so Mila and Riley make their own fun, devoting most of their time to Riley's favorite activity: amateur witchcraft.


So when Riley and two Fairmont Academy mean girls die under suspicious circumstances, Mila refuses to believe everyone's explanation that her BFF was involved in a suicide pact. Instead, armed with a tube of lip gloss and an ancient grimoire, Mila does the unthinkable to uncover the truth: she brings the girls back to life.


Unfortunately, Riley, June, and Dayton have no recollection of their murders, but they do have unfinished business to attend to. Now, with only seven days until the spell wears off and the girls return to their graves, Mila must wrangle the distracted group of undead teens and work fast to discover their murderer…before the killer strikes again.
Why I'm Excited:
This book sounds like Mean Girls meets The Craft, plus zombies, with a Latina protag. HERE FOR IT. -Britt
(Seconded by Mandy C., Rosemary, and Stephanie)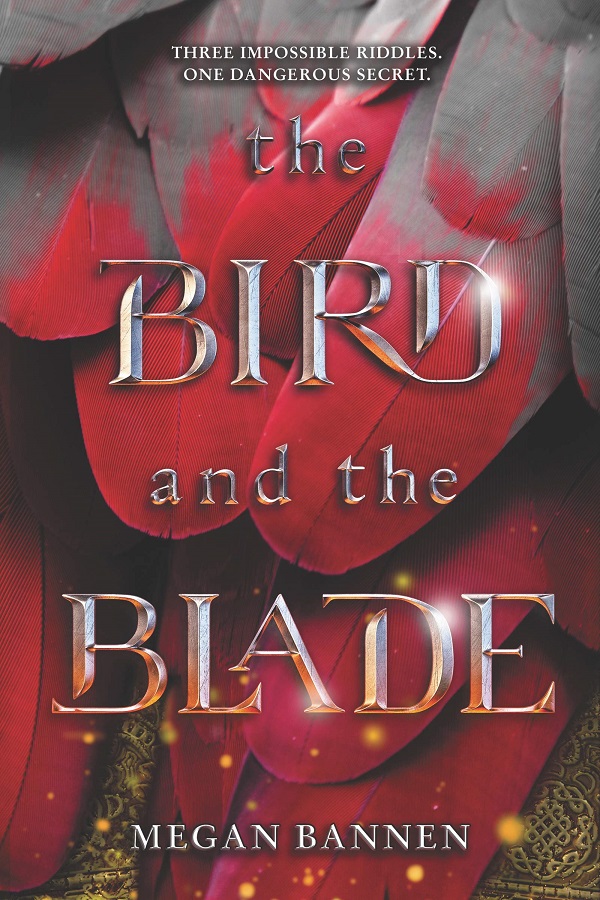 Title: The Bird and the Blade
Author: Megan Bannen
Publication Date: 2018 June 05
Official Blurb:
As a slave in the Kipchak Khanate, Jinghua has lost everything: her home, her family, her freedom … until she finds herself an unlikely conspirator in the escape of Prince Khalaf and his irascible father as they flee from their enemies across the vast Mongol Empire. On the run, with adversaries on all sides and an endless journey ahead, Jinghua hatches a scheme to use the Kipchaks' exile to return home, a plan that becomes increasingly fraught as her feelings for Khalaf evolve into a hopeless love.


Jinghua's already dicey prospects take a downward turn when Khalaf seeks to restore his kingdom by forging a marriage alliance with Turandokht, the daughter of the Great Khan. As beautiful as she is cunning, Turandokht requires all potential suitors to solve three impossible riddles to win her hand—and if they fail, they die.


Jinghua has kept her own counsel well, but with Khalaf's kingdom—and his very life—on the line, she must reconcile the hard truth of her past with her love for a boy who has no idea what she's capable of … even if it means losing him to the girl who'd sooner take his life than his heart.


The Bird and the Blade is a lush, powerful story of life and death, battles and riddles, lies and secrets from debut author Megan Bannen.
Why I'm Excited:
Debut book about the Mongolian Empire. Maybe I'll learn something besides what I gather from playing Civilization all these years. -Brian
Title: Save the Date
Author: Morgan Matson
Publication Date: 2018 June 05
Official Blurb:
Charlie Grant's older sister is getting married this weekend at their family home, and Charlie can't wait—for the first time in years, all four of her older siblings will be under one roof. Charlie is desperate for one last perfect weekend, before the house is sold and everything changes. The house will be filled with jokes and games and laughs again. Making decisions about things like what college to attend and reuniting with longstanding crush Jesse Foster—all that can wait. She wants to focus on making the weekend perfect.


The only problem? The weekend is shaping up to be an absolute disaster.


There's the unexpected dog with a penchant for howling, house alarm that won't stop going off, and a papergirl with a grudge.


There are the relatives who aren't speaking, the (awful) girl her favorite brother brought home unannounced, and a missing tuxedo.


Not to mention the neighbor who seems to be bent on sabotage and a storm that is bent on drenching everything. The justice of the peace is missing. The band will only play covers. The guests are all crazy. And the wedding planner's nephew is unexpectedly, distractingly…cute.


Over the course of three ridiculously chaotic days, Charlie will learn more than she ever expected about the family she thought she knew by heart. And she'll realize that sometimes, trying to keep everything like it was in the past means missing out on the future.
Why I'm Excited:
It's new Morgan Matson – what else do you need? Okay, here are a few things: chaotic weddings, misbehaving dogs, cute boys, and crazy siblings. GIMME. -Rosemary
(Seconded by Stephanie)
Title: A Thousand Beginnings and Endings
Authors: Ellen Oh and Elsie Chapman
Publication Date: 2018 June 26
Official Blurb:
Star-crossed lovers, meddling immortals, feigned identities, battles of wits, and dire warnings. These are the stuff of fairy tale, myth, and folklore that have drawn us in for centuries.


Fifteen bestselling and acclaimed authors reimagine the folklore and mythology of East and South Asia in short stories that are by turns enchanting, heartbreaking, romantic, and passionate.


Compiled by We Need Diverse Books's Ellen Oh and Elsie Chapman, the authors included in this exquisite collection are: Renee Ahdieh, Sona Charaipotra, Preeti Chhibber, Roshani Chokshi, Aliette de Bodard, Melissa de la Cruz, Julie Kagawa, Rahul Kanakia, Lori M. Lee, E.C. Myers, Cindy Pon, Aisha Saeed, Shveta Thakrar, and Alyssa Wong.


A mountain loses her heart. Two sisters transform into birds to escape captivity. A young man learns the true meaning of sacrifice. A young woman takes up her mother's mantle and leads the dead to their final resting place. From fantasy to science fiction to contemporary, from romance to tales of revenge, these stories will beguile readers from start to finish. For fans of Neil Gaiman's Unnatural Creatures and Ameriie's New York Times–bestselling Because You Love to Hate Me.
Why I'm Excited:
Asian folklore and mythology! By a roster of kickass authors! Omgggggg, YOU HAVE MY SWORD. -Mandy W.
(Seconded by Stephanie)
Title: The Cheerleaders
Author: Kara Thomas
Publication Date: 2018 July 31
Official Blurb:
There are no more cheerleaders in the town of Sunnybrook.


First there was the car accident—two girls gone after hitting a tree on a rainy night. Not long after, the murders happened. Those two girls were killed by the man next door. The police shot him, so no one will ever know why he did it. Monica's sister was the last cheerleader to die. After her suicide, Sunnybrook High disbanded the cheer squad. No one wanted to be reminded of the girls they lost.That was five years ago. Now the faculty and students at Sunnybrook High want to remember the lost cheerleaders. But for Monica, it's not that easy. She just wants to forget. Only, Monica's world is starting to unravel. There are the letters in her stepdad's desk, an unearthed, years-old cell phone, a strange new friend at school. . . . Whatever happened five years ago isn't over. Some people in town know more than they're saying. And somehow Monica is at the center of it all.


There are no more cheerleaders in Sunnybrook, but that doesn't mean anyone else is safe.
Why I'm Excited:
The first line of this book's summary, "There are no more cheerleaders in the town of Sunnybrook," paired with a cover that features a blood-stained cheerleading skirt, is *literally* all I needed to be totally hooked. -Rosemary
Title: Dance of Thieves (Dance of Thieves #1)
Author: Mary E. Pearson
Publication Date: 2018 August 07
Series: Dance of Thieves
Official Blurb:
A new novel in the New York Times–bestselling Remnant Chronicles universe, in which a reformed thief and the young leader of an outlaw dynasty lock wits in a battle that may cost them their lives—and their hearts.


When the patriarch of the Ballenger empire dies, his son, Jase, becomes its new leader. Even nearby kingdoms bow to the strength of this outlaw family, who have always governed by their own rules. But a new era looms on the horizon, set in motion by a young queen, which makes her the target of the dynasty's resentment and anger. At the same time, Kazi, a legendary former street thief, is sent by the queen to investigate transgressions against the new settlements. When Kazi arrives in the forbidding land of the Ballengers, she learns that there is more to Jase than she thought. As unexpected events spiral out of their control, bringing them intimately together, they continue to play a cat and mouse game of false moves and motives in order to fulfill their own secret missions.
Why I'm Excited:
With this new series starter, Pearson's heading back to the universe she created for her awesome Remnant Chronicles series. If I vacation there physically, y'all know I'm going to do so in my imagination. -Mandy C.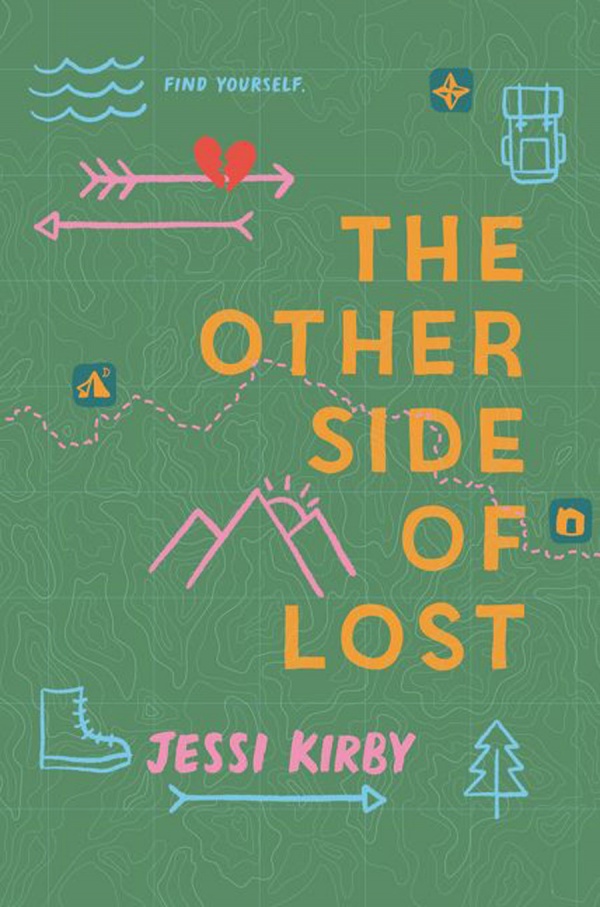 Title: The Other Side of Lost
Author: Jessi Kirby
Publication Date: 2018 August 07
Official Blurb:
Girl Online meets Wild in this emotionally charged story of girl who takes to the wilderness to rediscover herself and escape the superficial persona she created on social media.


Mari Turner's life is perfect. That is, at least to her thousands of followers who have helped her become an internet starlet. But when she breaks down and posts a video confessing she's been living a lie—that she isn't the happy, in-love, inspirational online personality she's been trying so hard to portray—it goes viral and she receives major backlash. To get away from it all, she makes an impulsive decision: to hike the entire John Muir trail. Mari and her late cousin, Bri, were supposed to do it together, to celebrate their shared eighteenth birthday. But that was before Mari got so wrapped up in her online world that she shut anyone out who questioned its worth—like Bri.With Bri's boots and trail diary, a heart full of regret, and a group of strangers that she meets along the way, Mari tries to navigate the difficult terrain of the hike. But the true challenge lies within, as she searches for the way back to the girl she fears may be too lost to find: herself.
Why I'm Excited:
A social media star takes to the wilderness to escape her superficial online persona. I'm already impatient to write about how much I love this cover. -Rosemary
Title: Mirage (Mirage #1)
Author: Somaiya Daud
Publication Date: 2018 August 28
Series: Mirage
What We Know:
A YA fantasy/SF trilogy inspired by the author's Moroccan background, in which a poor girl from an isolated moon must become the body double to the cruel imperial princess, and learns that life in the royal palace is far more dangerous and complicated than she imagined.
Why I'm Excited:
I'm totally imagining some hybrid of Queen Padmé and The Prince and the Pauper without being mucked up by any Jar-Jar business, aka YES. -Mandy W.
Title: Toil & Trouble: 15 Tales of Women & Witchcraft
Authors: Jessica Spotswood and Tess Sharpe
Publication Date: 2018 August 28
Official Blurb:
A young adult fiction anthology of 17 stories featuring contemporary, historical, and futuristic stories featuring witchy heroines who are diverse in race, class, sexuality, religion, geography, and era.


Are you a good witch or a bad witch?


Glinda the Good Witch. Elphaba the Wicked Witch. Willow. Sabrina. Gemma Doyle. The Mayfair Witches. Ursula the Sea Witch. Morgan le Fey. The three weird sisters from Macbeth.


History tells us women accused of witchcraft were often outsiders: educated, independent, unmarried, unwilling to fall in line with traditional societal expectations.


Bold. Powerful. Rebellious.


A bruja's traditional love spell has unexpected results. A witch's healing hands begin to take life instead of giving it when she ignores her attraction to a fellow witch. In a terrifying future, women are captured by a cabal of men crying witchcraft and the one true witch among them must fight to free them all. In a desolate past, three orphaned sisters prophesize for a murderous king. Somewhere in the present, a teen girl just wants to kiss a boy without causing a hurricane.


From good witches to bad witches, to witches who are a bit of both, this is an anthology of diverse witchy tales from a collection of diverse, feminist authors. The collective strength of women working together—magically or mundanely–has long frightened society, to the point that women's rights are challenged, legislated against, and denied all over the world. Toil & Trouble delves deep into the truly diverse mythology of witchcraft from many cultures and feminist points-of-view, to create modern and unique tales of witchery that have yet to be explored.
Why I'm Excited:
I squealed VERY LOUDLY when Twitter told me that Jessica Spotswood, Emery Lord, Brenna Yovanoff, and more amazing authors were contributing witchy short stories to this collaboration. This one's marked on my calendar. -Rosemary
(Seconded by Britt)
Title: Mascot
Author: Antony John
Publication Date: 2018 September 04
What We Know:
Nothing!
Why I'm Excited:
I got to beta read this one, and let me tell you, Antony John's foray into middle great is pretty epic. And it's set in my home state. -Brian
Title: What If It's Us (What If It's Us #1)
Authors: Becky Albertalli and Adam Silvera
Publication Date: 2018 October 02
Series: What If It's Us
What We Know:
What If It's Us opens as Arthur and Ben meet at the post office as Ben is shipping his ex-boyfriend's things back to him. They subsequently endure the frustration of knowing there was a missed connection, before the universe pushes them back together again in a series of failed "first" dates.
Why I'm Excited:
A team-up between author besties! WHAT IF IT'S AMAZING?!?!? -Mandy W.
Title: The Girl King (The Girl King #1)
Author: Mimi Yu
Publication Date: 2018 October 2019 January 08
Series: The Girl King
Official Blurb:
Two sisters become unwitting rivals in a war to claim the title of Emperor in this sweeping tale of ambition, sacrifice and betrayal for readers of Sabaa Tahir and Alwyn Hamilton.


All hail the Girl King.


Sisters Lu and Min have always understood their places as princesses of the Empire. Lu knows she is destined to become the dynasty's first female ruler, while Min is resigned to a life in her shadow.Then their father declares their male cousin Set the heir instead—a betrayal that sends the sisters down two very different paths.


Determined to reclaim her birthright, Lu goes on the run. She needs an ally—and an army—if she is to succeed. Her quest leads her to Nokhai, the last surviving wolf shapeshifter. Nok wants to keep his identity secret, but finds himself forced into an uneasy alliance with the girl whose family killed everyone he ever loved…


Alone in the volatile court, Min's hidden power awakens—a forbidden, deadly magic that could secure Set's reign…or allow Min to claim the throne herself. But there can only be one Emperor, and the sisters' greatest enemy could turn out to be each other.
Why I'm Excited:
Sibling rivalry TO THE MAX! Also magic and shapeshifters! Maybe this will fill the Game of Thrones hole in my heart after next summer. -Mandy W.
(Seconded by Mandy C.)
Title: Darius the Great Is Not Okay (Darius the Great #1)
Author: Adib Khorram
Publication Date: 2018
Series: Darius the Great
Official Blurb:
Darius Kellner doesn't make friends easily. He gave up on the Boy Scouts years ago—to his father's lasting disappointment—and after being diagnosed with depression, he quit the neighborhood soccer club, too. As the only Persian boy at his Portland high school, he's an easy target for Trent Bolger and his Soulless Minions of Orthodoxy.


Then Darius goes to Iran for spring break (and despite what the Soulless Minions of Orthodoxy say, it's not to join ISIS). He's visiting his mother's hometown, Yazd, to meet his family—and his ailing grandfather—for the first time. But Darius speaks better Klingon than Farsi, and he knows the Silmarillion better than the Shahnameh. Even surrounded by Persians, he can't fit in.


Not until he meets Sohrab Rezaei, his grandparents' Bahá'í neighbor. Darius is drawn to the lonely boy who helps water his grandfather's fig trees, and the two strike up a tentative friendship, filling their days with pick up soccer, trips to the Jameh Mosque, and walks through Dowlatabad Garden.


But things in Iran are far from perfect. Darius's grandfather's health is failing. His dad is more distant than ever. And when Sohrab faces family issues of his own, Darius is powerless to help—or to hold their hard-won friendship together.


But he still has to try.
Why I'm Excited:
This is a book about a (Persian American) guy on Spring Break (in Iran). And if that's not enough to get you hooked, the Goodreads synopsis features this line: "But Darius speaks better Klingon than Farsi." I'M IN. -Sarah
(Seconded by Britt, Mandy C., Mandy W., and Stephanie)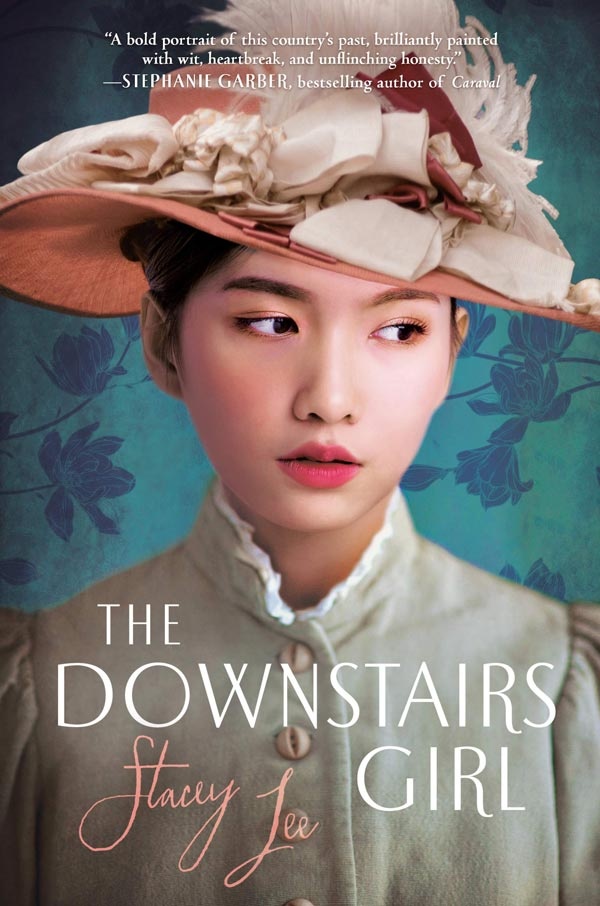 Title: The Downstairs Girl (originally named Dear Miss Sweetie)
Author: Stacey Lee
Publication Date: 2018 2019 August 13
What We Know:
Dear Miss Sweetie focuses on a Chinese teenager in 1890s Atlanta who moonlights as the pseudonymous author of a wildly popular newspaper advice column. When a black man is accused of assaulting a white woman, "Miss Sweetie" uses the power of her pen in an attempt to change the outcome of the trial.
Why I'm Excited:
As a hesitant reader of historical fiction, there's no one I trust more to make me a believer than Stacey Lee — and her upcoming novel sounds AMAZING. -Mandy W.
(Seconded by Jennie)
---
Which standalones and series starters are you looking forward to in 2018? Let us know in the comments! And stay tuned for our most anticipated sequels and follow-ups!