There's plenty to look forward to in 2021, including all these awesome titles that are about to hit the bookshelves! (Minor spoilers possibly ahead for sequels and follow-ups.)
Note: This post contains affiliate links. Learn more about our affiliate policy here.
Title: Happily Ever Afters (Happily Ever Afters #1)
Author: Elise Bryant
Publication Date: 2021 January 05
Series: Happily Ever Afters
Official Blurb:
Sixteen-year-old Tessa Johnson has never felt like the protagonist in her own life. She's rarely seen herself reflected in the pages of the romance novels she loves. The only place she's a true leading lady is in her own writing—in the swoony love stories she shares only with Caroline, her best friend and #1 devoted reader.


When Tessa is accepted into the creative writing program of a prestigious art school, she's excited to finally let her stories shine. But when she goes to her first workshop, the words are just…gone. Fortunately, Caroline has a solution: Tessa just needs to find some inspiration in a real-life love story of her own. And she's ready with a list of romance novel-inspired steps to a happily ever after. Nico, the brooding artist who looks like he walked out of one of Tessa's stories, is cast as the perfect Prince Charming.


But as Tessa checks each item off Caroline's list, she gets further and further away from herself. She risks losing everything she cares about—including the surprising bond she develops with sweet Sam, who lives across the street. She's well on her way to having her own real-life love story, but is it the one she wants, after all?
Why I'm Excited:
I do love a good book about writing, though the main character doesn't appear to be a bitter alcoholic… -Brian
This book is pitched as Jane the Virgin meets To All the Boys I've Loved Before, um, YES PLEASE. -Sarah
Title: Concrete Rose (The Hate U Give #0)
Author: Angie Thomas
Publication Date: 2021 January 12
Series: The Hate U Give
Why I'm Excited:
Do we even need to explain why we're excited for this book?! Normally I am not a "prequel" person, but I have faith in Angie Thomas that she will make this an amazing book. -Stephanie
(Seconded by Mandy W. and Sarah)
Title: Angel of Greenwood
Author: Randi Pink
Publication Date: 2021 January 12
Official Blurb:
A historical YA novel that takes place during the Greenwood Massacre of 1921, in an area of Tulsa, OK, known as the Black Wall Street.


Seventeen-year-old Isaiah Wilson is, on the surface, a town troublemaker, but is hiding that he is an avid reader and secret poet, never leaving home without his journal. A passionate follower of WEB. Du Bois, he believes that black people should rise up to claim their place as equals.


Sixteen-year-old Angel Hill is a loner, mostly disregarded by her peers as a goody-goody. Her father is dying, and her family's financial situation is in turmoil. Also, as a loyal follower of Booker T. Washington, she believes, through education and tolerance, that black people should rise slowly and without forced conflict.


Though they've attended the same schools, Isaiah never noticed Angel as anything but a dorky, Bible toting church girl. Then their English teacher offers them a job on her mobile library, a three-wheel, two-seater bike. Angel can't turn down the money and Isaiah is soon eager to be in such close quarters with Angel every afternoon.


But life changes on May 31, 1921 when a vicious white mob storms the community of Greenwood, leaving the town destroyed and thousands of residents displaced. Only then, Isaiah, Angel, and their peers realize who their real enemies are.
Why I'm Excited:
Ever since I was young and obsessed with the Dear America series, I've liked using fictional accounts of historical events to help me connect to the past and kickstart further research into a topic/era I'm ignorant about. This book sounds like it's going to be a tough read but so worth it. -Stephanie
(Seconded by Mandy W.)
Title: A Vow So Bold and Deadly (Cursebreakers #3)
Author: Brigid Kemmerer
Publication Date: 2021 January 12
Series: Cursebreakers
Why I'm Excited:
Kemmerer is another author I trust to write a satisfying book, so this conclusion, which I have been waiting a whole ten years for since last January, better be amazeballs. -Stephanie
(Seconded by Mandy C.)
Title: Last Night at the Telegraph Club
Author: Malinda Lo
Publication Date: 2021 January 19
Official Blurb:
Acclaimed author of Ash Malinda Lo returns with her most personal and ambitious novel yet, a gripping story of love and duty set in San Francisco's Chinatown during the Red Scare.


"That book. It was about two women, and they fell in love with each other." And then Lily asked the question that had taken root in her, that was even now unfurling its leaves and demanding to be shown the sun: "Have you ever heard of such a thing?"


Seventeen-year-old Lily Hu can't remember exactly when the question took root, but the answer was in full bloom the moment she and Kathleen Miller walked under the flashing neon sign of a lesbian bar called the Telegraph Club.


America in 1954 is not a safe place for two girls to fall in love, especially not in Chinatown. Red-Scare paranoia threatens everyone, including Chinese Americans like Lily. With deportation looming over her father—despite his hard-won citizenship—Lily and Kath risk everything to let their love see the light of day.
Why I'm Excited:
Malinda Lo wrote about a forbidden romance in the 1950s that takes place in San Francisco's Chinatown? Did someone read my wish list?!? -Mandy W.
(Seconded by Jennie)
Title: This Will Be Funny Someday
Author: Katie Henry
Publication Date: 2021 January 19
Official Blurb:
A girl walks into a bar… then onto a stage, and up to the mic.


Sixteen-year-old Izzy is used to keeping her thoughts to herself—in school, where her boyfriend does the talking for her, and at home, where it's impossible to compete with her older siblings and high-powered parents—but when she accidentally walks into a stand-up comedy club and performs, the experience is surprisingly cathartic. After the show, she meets Mo, an aspiring comic who's everything Izzy's not: bold, confident, comfortable in her skin. Mo invites Izzy to join her group of friends and introduces her to the Chicago open mic scene.


The only problem? Her new friends are college students—and Izzy tells them she's one, too. Now Izzy, the dutiful daughter and model student, is sneaking out to perform stand-up with her comedy friends, and she can hardly remember all the lies she's telling to keep her two lives separate.


Her controlling boyfriend is getting suspicious, and her former best friend knows there's something going on. But Izzy loves comedy and this newfound freedom. As her two parallel lives collide—in the most hilarious of ways—Izzy must choose to either hide what she really wants and who she really is or, finally, truly stand up for herself.
Why I'm Excited:
I like a good stand up comedy book, though I've never read one that was actually funny. Maybe this will break the streak. -Brian
Title: Muse (Muse #1)
Author: Brittany Cavallaro
Publication Date: 2021 February 02
Series: Muse
Official Blurb:
American Royals meets The Winner's Curse in the first book of bestselling author Brittany Cavallaro's new duology, set in an alternate history American monarchy where a girl grapples for control of her own life in the middle of a looming war.


The year is 1893, and war is brewing in the First American Kingdom. But Claire Emerson has a bigger problem. While her father prepares to reveal the mighty weapon he's created to showcase the might of their province, St. Cloud, in the World's Fair, Claire is crafting a plan to escape.


Claire's father is a sought-after inventor, but he believes his genius is a gift, granted to him by his daughter's touch. He's kept Claire under his control for years. As St. Cloud prepares for war, Claire plans to claim her life for herself, even as her best friend, Beatrix, tries to convince her to stay and help with the growing resistance movement that wants to see a woman on the throne. At any cost.


When her father's weapon fails to fire on the fair's opening day, Claire is taken captive by Governor Remy Duchamp, St. Cloud's young, untried ruler. Remy believes that Claire's touch bestows graces he's never had, and with his governing power weakening and many political rivals planning his demise, Claire might be his only and best ally. But the last thing that Claire has ever wanted is to be someone else's muse. Still, affections can change as quickly as the winds of war. And Claire has a choice to make: Will she quietly remake her world from the shadows—or bring it down in flames?
Why I'm Excited:
I've been waiting to see what Cavallaro does next after she finished her Charlotte Holmes series. I didn't *expect* alternate history American Monarchy during the World's Fair era, but I am *excited* about it. -Rosemary
Title: The Project
Author: Courtney Summers
Publication Date: 2021 February 02
Official Blurb:
Lo Denham is used to being on her own. After her parents died, Lo's sister, Bea, joined The Unity Project, leaving Lo in the care of their great aunt. Thanks to its extensive charitable work and community outreach, The Unity Project has won the hearts and minds of most in the Upstate New York region, but Lo knows there's more to the group than meets the eye. She's spent the last six years of her life trying—and failing—to prove it.


When a man shows up at the magazine Lo works for claiming The Unity Project killed his son, Lo sees the perfect opportunity to expose the group and reunite with Bea once and for all. When her investigation puts her in the direct path of its leader, Lev Warren and as Lo delves deeper into The Project, the lives of its members it upends everything she thought she knew about her sister, herself, cults, and the world around her—to the point she can no longer tell what's real or true. Lo never thought she could afford to believe in Lev Warren… but now she doesn't know if she can afford not to.
Why I'm Excited:
Courtney's last book, Sadie, absolutely blew me away, so now that she's tackling a cult in The Project, I am expecting major chills (and, let's be honest, some intense heartbreak). -Sarah
Title: A Taste for Love
Author: Jennifer Yen
Publication Date: 2021 February 02
Official Blurb:
For fans of Jenny Han, Jane Austen, and The Great British Baking Show, A Taste for Love, is a delicious rom com about first love, familial expectations, and making the perfect bao.


To her friends, high school senior Liza Yang is nearly perfect. Smart, kind, and pretty, she dreams big and never shies away from a challenge. But to her mom, Liza is anything but. Compared to her older sister Jeannie, Liza is stubborn, rebellious, and worst of all, determined to push back against all of Mrs. Yang's traditional values, especially when it comes to dating.


The one thing mother and daughter do agree on is their love of baking. Mrs. Yang is the owner of Houston's popular Yin & Yang Bakery. With college just around the corner, Liza agrees to help out at the bakery's annual junior competition to prove to her mom that she's more than her rebellious tendencies once and for all. But when Liza arrives on the first day of the bake-off, she realizes there's a catch: all of the contestants are young Asian American men her mother has handpicked for Liza to date.


The bachelorette situation Liza has found herself in is made even worse when she happens to be grudgingly attracted to one of the contestants; the stoic, impenetrable, annoyingly hot James Wong. As she battles against her feelings for James, and for her mother's approval, Liza begins to realize there's no tried and true recipe for love.
Why I'm Excited:
Meddling mother turns an innocuous baking competition into The Bachelorette, LOL. I realize this would be mortifying if it happened to me, but it's immensely more appealing as a YA rom-com! -Mandy W.
Title: A Pho Love Story
Author: Loan Le
Publication Date: 2021 February 09
Official Blurb:
When Dimple Met Rishi meets Ugly Delicious in this funny, smart romantic comedy, in which two Vietnamese-American teens fall in love and must navigate their newfound relationship amid their families' age-old feud about their competing, neighboring restaurants.


If Bao Nguyen had to describe himself, he'd say he was a rock. Steady and strong, but not particularly interesting. His grades are average, his social status unremarkable. He works at his parents' phở restaurant, and even there, he is his parents' fifth favorite employee. Not ideal.


If Linh Mai had to describe herself, she'd say she was a firecracker. Stable when unlit, but full of potential for joy and spark and fire. She loves art and dreams pursuing a career in it. The only problem? Her parents rely on her in ways they're not willing to admit, including working practically full-time at her family's phở restaurant.


For years, the Mais and the Nguyens have been at odds, having owned competing, neighboring phở restaurants. Bao and Linh, who've avoided each other for most of their lives, both suspect that the feud stems from feelings much deeper than friendly competition.


But then a chance encounter brings Linh and Bao together despite their best efforts and sparks fly, leading them both to wonder what took so long for them to connect. But then, of course, they immediately remember.


Can Linh and Bao find love in the midst of feuding families and complicated histories?
Why I'm Excited:
"His parents' fifth favourite employee", snort. I'm here for Romeo and Juliet but with less dying (I assume) and more phở! -Mandy W.
Title: A Court of Silver Flames (A Court of Thorns and Roses #4)
Author: Sarah J. Maas
Publication Date: 2021 February 16
Series: A Court of Thorns and Roses
Why I'm Excited:
Y'all know at FYA HQ we enjoy some Maas, so we are waiting with bated breath for this Nesta/Cassian romance. (Back after I'd only read the first book, and in a vain attempt to wish there would be no love triangles that I assumed were coming, I suggested putting Nesta with Rhysand, lolol. It's about time she gets her book!) -Stephanie
(Seconded by Mandy C.)
Title: Firekeeper's Daughter
Author: Angeline Boulley
Publication Date: 2021 March 02
Official Blurb:
Debut author Angeline Boulley crafts a groundbreaking YA thriller about a Native teen who must root out the corruption in her community, for readers of Angie Thomas and Tommy Orange.


As a biracial, unenrolled tribal member and the product of a scandal, eighteen-year-old Daunis Fontaine has never quite fit in, both in her hometown and on the nearby Ojibwe reservation. Daunis dreams of studying medicine, but when her family is struck by tragedy, she puts her future on hold to care for her fragile mother.


The only bright spot is meeting Jamie, the charming new recruit on her brother Levi's hockey team. Yet even as Daunis falls for Jamie, certain details don't add up and she senses the dashing hockey star is hiding something. Everything comes to light when Daunis witnesses a shocking murder, thrusting her into the heart of a criminal investigation.


Reluctantly, Daunis agrees to go undercover, but secretly pursues her own investigation, tracking down the criminals with her knowledge of chemistry and traditional medicine. But the deceptions—and deaths—keep piling up and soon the threat strikes too close to home.


Now, Daunis must learn what it means to be a strong Anishinaabe kwe (Ojibwe woman) and how far she'll go to protect her community, even if it tears apart the only world she's ever known.
Why I'm Excited:
There are so few mainstream novels about modern Native American teens, especially written by their community. The premise of this one sounds so intriguing that I cannot wait to dive in. -Stephanie
(Seconded by Mandy W.)
Title: It's Kind of a Cheesy Love Story
Author: Lauren Morrill
Publication Date: 2021 March 09
Official Blurb:
A delicious love story with all the toppings, Lauren Morrill's It's Kind of a Cheesy Love Story is a contemporary YA rom-com about love, friendship, and pizza, perfect for fans of Becky Albertalli and Jenny Han.


After her mother gave birth to her in the bathroom of a local pizzeria, Beck Brix been given the dubious privilege of having minor fame, free pizza for life, and a guaranteed job when she turns sixteen—a job she unfortunately can't afford to turn down.


Stuck with her geeky co-workers instead of taking Instagram-ready shots with her wealthy, photogenic friends, Beck finally realizes what she's spent her whole life trying to hide: that Hot 'n Crusty is a part of her.


Then disaster strikes the beloved pizza parlor that's become like home, and Beck realizes that it takes losing something to really know what it's worth.
Why I'm Excited:
This is a shot in the dark, but I do like a book about food. -Brian
Title: The Mirror Season
Author: Anna-Marie McLemore
Publication Date: 2021 March 16
Official Blurb:
When two teens discover that they were both sexually assaulted at the same party, they develop a cautious friendship through her family's possibly-magical pastelería, his secret forest of otherworldly trees, and the swallows returning to their hometown, in Anna-Marie McLemore's The Mirror Season…


Graciela Cristales' whole world changes after she and a boy she barely knows are assaulted at the same party. She loses her gift for making enchanted pan dulce. Neighborhood trees vanish overnight, while mirrored glass appears, bringing reckless magic with it. And Ciela is haunted by what happened to her, and what happened to the boy whose name she never learned.


But when the boy, Lock, shows up at Ciela's school, he has no memory of that night, and no clue that a single piece of mirrored glass is taking his life apart. Ciela decides to help him, which means hiding the truth about that night. Because Ciela knows who assaulted her, and him. And she knows that her survival, and his, depend on no one finding out what really happened.
Why I'm Excited:
Anna-Marie McLemore is a go-to author for me, and any year we get another of their books is a good one. The Mirror Season looks to a be a heavy novel—it deals with the aftermath of sexual assault—but also gorgeously magical. -Mandy C.
Title: That Way Madness Lies
Author: Dahlia Adler
Publication Date: 2021 March 16
Official Blurb:
Fifteen acclaimed YA writers put their modern spin on William Shakespeare's celebrated classics!


West Side Story. 10 Things I Hate About You. Kiss Me, Kate. Contemporary audiences have always craved reimaginings of Shakespeare's most beloved works. Now, some of today's best writers for teens take on the Bard in these 15 whip-smart and original retellings!
Why I'm Excited:
A modern day reboot of Shakespeare's tales. I had good luck with the Edgar Alan Poe version. And that title! -Brian
Title: Rule of Wolves (King of Scars #2)
Author: Leigh Bardugo
Publication Date: 2021 March 30
Series: King of Scars
Why I'm Excited:
The Grishaverse is one of my favorite YA universes, and Nikolai Lantsov one of my favorite people from said 'verse, so you know I'm looking forward to reading more of his story. I just hope this isn't the last we see of him! -Mandy C.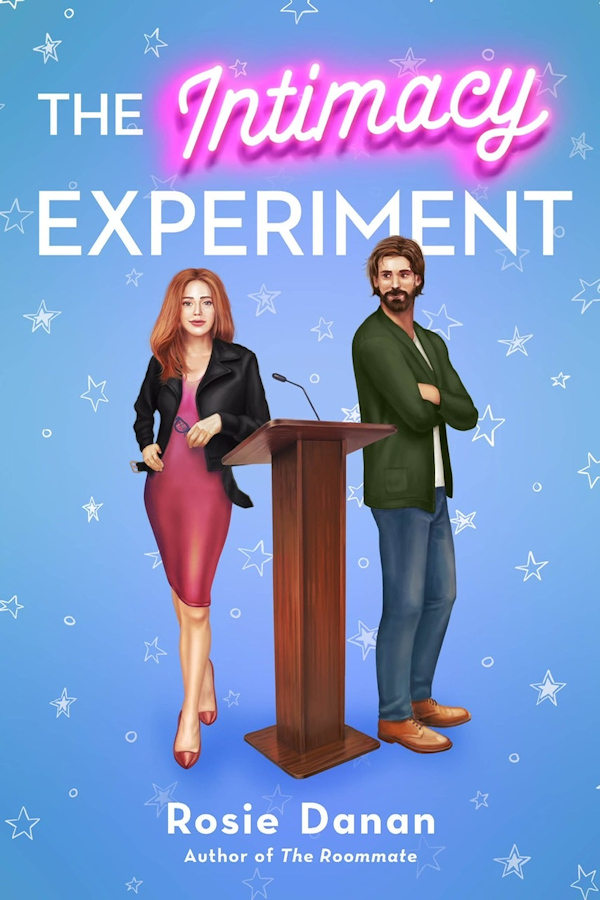 Title: The Intimacy Experiment (The Roommate #2)
Author: Rosie Danan
Publication Date: 2021 April 06
Series: The Roommate
Why I'm Excited:
Rosie Danan charmed me with her sex-positive, sweet and very sexy debut in 2020, and this one focuses on one of the side characters I really liked (a sassy, takes-no-prisoners adult entertainer) falling in love with a rabbi. I cannot wait to see how this turns out. -Stephanie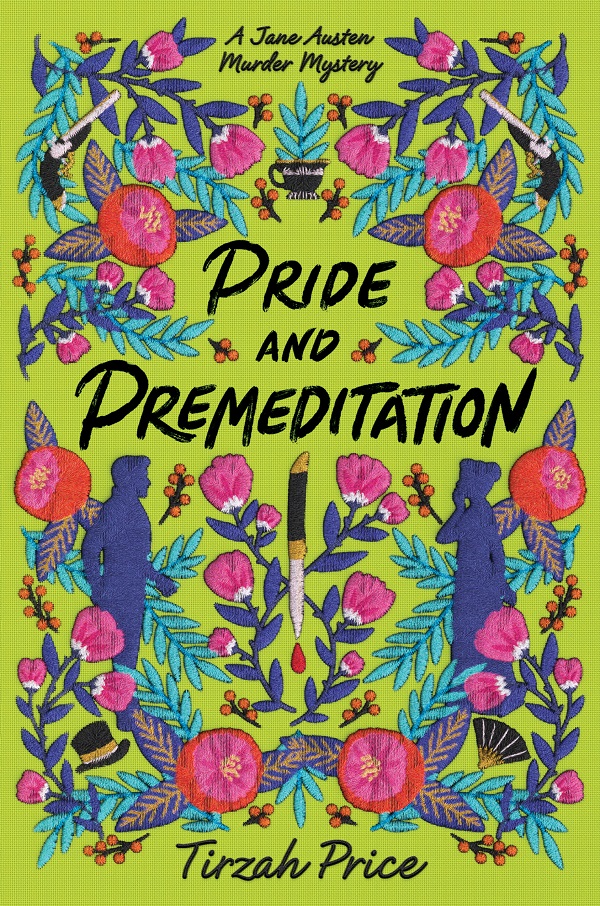 Title: Pride and Premeditation (Jane Austen Murder Mystery #1)
Author: Tirzah Price
Series: Jane Austen Murder Mystery
Publication Date: 2021 April 06
Official Blurb:
It is a truth universally acknowledged that a young woman who desires a law career must be in want of a case. So when seventeen-year-old Lizzie Bennet hears about a scandalous society murder, she sees an opportunity to prove herself as a solicitor by solving the case and ensuring justice is served.


Except the man accused of the crime already has a lawyer on his side: Mr. Fitzwilliam Darcy, the stern young heir to the prestigious Pemberley Associates law firm. Lizzie is determined to solve the murder before Darcy can so that she can show the world that a woman can be just as good as a man. (The fact that Darcy is an infuriating snob doesn't help.) But there's still a killer on the loose, and as the case gets more complicated, Lizzie and Darcy may have to start working together to avoid becoming the next victims themselves.
Why I'm Excited:
I'm always psyched for a Pride & Prejudice retelling, but one in which Lizzie and Darcy are rival lawyers who must team up to catch a killer is like a little cake with all my favorite things baked inside. -Rosemary
Title: The Backups
Authors: Alex di Campi and Lara Margarida
Publication Date: 2021 April 13
Official Blurb:
Step into the spotlight with The Backups, a graphic novel from writer Alex de Campi and artist Lara Kane about crushes, confidence, and catchy choruses!


Spending an entire summer on tour as a backup singer for pop star Nika Nitro? What?! That's the DREAM, right? Especially for Jenni, Lauren, and Maggie, three misfit performing arts students with hopes of making it in the music world.


But being twenty feet from fame isn't easy. Between crushes, constant rehearsals, Nika's sky-high expectations, and their own insecurities, this dream is starting to feel more like a nightmare. And that's before they accidentally start a beef with a rival band threatening to reveal a secret that could end Nika's career.


Can this trio of new friends come together to save the tour, or will the Backups be kept out of the spotlight forever?
Why I'm Excited:
I came for the cover, but after reviewing This Is Spinal Tap, I remembered how much I enjoyed chaos backstage stories. -Brian
Title: The Mary Shelley Club
Author: Goldy Moldavsky
Publication Date: 2021 April 13
Official Blurb:
New York Times –bestselling author Goldy Moldavsky delivers a deliciously twisty YA thriller that's Scream meets Karen McManus about a mysterious club with an obsession for horror.

New girl Rachel Chavez is eager to make a fresh start at Manchester Prep. But as one of the few scholarship kids, Rachel struggles to fit in, and when she gets caught up in a prank gone awry, she ends up with more enemies than friends.

To her surprise, however, the prank attracts the attention of the Mary Shelley Club, a secret club of students with one objective: come up with the scariest prank to orchestrate real fear. But as the pranks escalate, the competition turns cutthroat and takes on a life of its own.

When the tables are turned and someone targets the club itself, Rachel must track down the real-life monster in their midst… even if it means finally confronting the dark secrets from her past.
Why I'm Excited:
Pranks and monsters? I'm in. I'm a sucker for these retellings of old stories. -Brian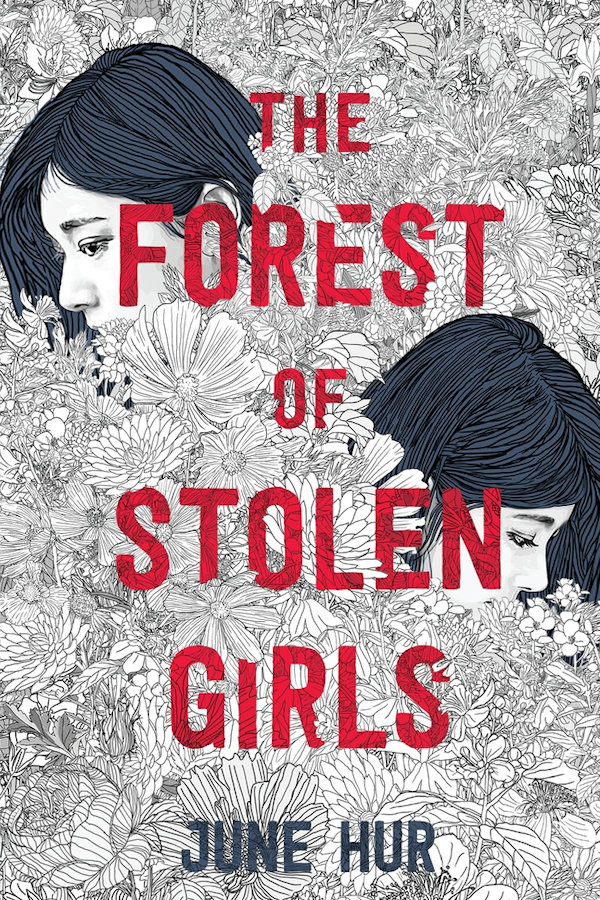 Title: The Forest of Stolen Girls
Author: June Hur
Publication Date: 2021 April 20
Official Blurb:
Hwani's family has never been the same since she and her younger sister went missing and were later found unconscious in the forest, near a gruesome crime scene. The only thing they remember: Their captor wore a painted-white mask.


To escape the haunting memories of this incident, the family flees their hometown. Years later, Detective Min—Hwani's father—learns that thirteen girls have recently disappeared under similar circumstances, and so he returns to their hometown to investigate… only to vanish as well.


Determined to find her father and solve the case that tore their family apart, Hwani returns home to pick up the trail. As she digs into the secrets of the small village—and reconnects with her now estranged sister—Hwani comes to realize that the answer lies within her own buried memories of what happened in the forest all those years ago.
Why I'm Excited:
This thriller sounds delicious and dark and will probably have some kind of "unreliable narrator" twist, but I'm here for it. -Stephanie
Title: What's Not to Love
Authors: Emily Wibberley and Austin Siegemund-Broka
Publication Date: 2021 April 20
Official Blurb:
An academic enemies-to-lovers YA with all the nerdy drama, high school antics, and heartpounding romance of the Netflix original series Never Have I Ever


Since high school began, Alison Sanger and Ethan Molloy have competed on almost everything. AP classes, the school paper, community service, it never ends. If Alison could avoid Ethan until graduation, she would. Except, naturally, for two over-achieving seniors with their sights on valedictorian and Harvard, they share all the same classes and extracurriculars. So when their school's principal assigns them the task of co-planning a previous class's ten-year reunion, with the promise of a recommendation for Harvard if they do, Ethan and Alison are willing to endure one more activity together if it means beating the other out of the lead.


But with all this extra time spent in each other's company, their rivalry begins to feel closer to friendship. And as tension between them builds, Alison fights the growing realization that the only thing she wants more than winning… is Ethan.
Why I'm Excited:
Y'all should know by now that we at FYA headquarters love good enemistry, and this husband-wife writing duo always bring it with the sarcastic lines and heartfelt side plots. -Stephanie
Title: Witches Steeped in Gold (Witches Steeped in Gold #1)
Author: Ciannon Smart
Publication Date: 2021 April 20
Series: Witches Steeped in Gold
Official Blurb:
Divided by their castes. United by their vengeance.


Iraya has spent her life in a cell, but every day brings her closer to freedom—and vengeance.


Jazmyne is the queen's daughter, but unlike her sister before her, she has no intention of dying to strengthen her mother's power.


Sworn enemies, these two witches enter a precarious alliance to take down a mutual threat. But revenge is a bloody pursuit, and nothing is certain—except the lengths they will go to win this game.


Deadly, fierce, magnetically addictive: this Jamaican-inspired fantasy debut is a thrilling journey where dangerous magic reigns supreme and betrayal lurks beneath every word.
Why I'm Excited:
Witches Steeped in Gold is Smart's debut novel, and the blurb alone—which talks about witches forming precarious alliances and the book's Jamaican influences—makes me think we'll see a lot more of her work in the future. -Mandy C.
Title: Blade of Secrets (Bladesmith #1)
Author: Tricia Levenseller
Publication Date: 2021 May 04
Series: Bladesmith
Official Blurb:
A teenage blacksmith with social anxiety accepts a commission from the wrong person and is forced to go on the run to protect the world from the most powerful magical sword she's ever made.


Eighteen-year-old Ziva prefers metal to people. She spends her days tucked away in her forge, safe from society and the anxiety it causes her, using her magical gift to craft unique weapons imbued with power.


Then Ziva receives a commission from a powerful warlord, and the result is a sword capable of stealing its victims' secrets. A sword that can cut far deeper than the length of its blade. A sword with the strength to topple kingdoms. When Ziva learns of the warlord's intentions to use the weapon to enslave all the world under her rule, she takes her sister and flees.


Joined by a distractingly handsome mercenary and a young scholar with extensive knowledge of the world's known magics, Ziva and her sister set out on a quest to keep the sword safe until they can find a worthy wielder or a way to destroy it entirely.
Why I'm Excited:
I've learned that Tricia Levenseller knows what I want: unusual and multi-layered female characters, interesting premises (a blacksmith who creates a sword that steals its victims secrets) and words like "distractingly handsome mercenary" which tell me I'm also in for some good romance. -Stephanie
(Seconded by Mandy C. and Sarah)
Title: Luck of the Titanic
Author: Stacey Lee
Publication Date: 2021 May 04
Official Blurb:
From the critically acclaimed author of The Downstairs Girl comes the richly imagined story of Valora and Jamie Luck, twin British – Chinese acrobats traveling aboard the Titanic on its ill fated maiden voyage.


Southampton, 1912: Seventeen-year-old British-Chinese Valora Luck has quit her job and smuggled herself aboard the Titanic with two goals in mind: to reunite with her twin brother Jamie–her only family now that both their parents are dead–and to convince a part-owner of the Ringling Brothers Circus to take the twins on as acrobats. Quick-thinking Val talks her way into opulent firstclass accommodations and finds Jamie with a group of fellow Chinese laborers in third class. But in the rigidly stratified world of the luxury liner, Val's ruse can only last so long, and after two long years apart, it's unclear if Jamie even wants the life Val proposes. Then, one moonless night in the North Atlantic, the unthinkable happens–the supposedly unsinkable ship is dealt a fatal blow–and Val and her companions suddenly find themselves in a race to survive.


Stacey Lee, master of historical fiction, brings a fresh perspective to an infamous tragedy, loosely inspired by the recently uncovered account of six Titanic survivors of Chinese descent.
Why I'm Excited:
Um, another (I'm sure will be amazing) historical offering from Ms. Stacey Lee, featuring an acrobatic protagonist traveling on the Titanic? Did she write this just for me? I am a sucker for a disaster story and Lee's fantastic writing, so I am HERE. FOR. THIS. -Stephanie
(Seconded by Jennie and Mandy W.)
Title: Lucy Clark Will Not Apologize
Author: Margo Rabb
Publication Date: 2021 May 11
Official Blurb:
Sixteen-year-old Lucy Clark has just been suspended from boarding school. Suddenly without a place to stay for the remaining three months of the semester, she's sent to live with a cousin in the West Village neighborhood of New York City. Her new job: to care for Edith Fox, an elderly millionaire, and help her tend a secret garden in the middle of the city. But Edith has another task for Lucy—Edith believes someone is trying to murder her, and she enlists her young assistant to help protect her.


Can Lucy prevent Edith's murder and save her life? Or is there no murderer at all, and Edith simply losing her mind?


Part coming-of-age story, part mystery, and part modern day Secret Garden, twists and turns abound in Lucy Clark Will Not Apologize as the heroine starts her life over, finds her voice, and attempts to unravel the puzzles of her new world and her own heart.
Why I'm Excited:
The description of the latest release from former Austinite Margo Rabb (a goddamn sweetheart) reads like a Mad Libs of my favorite YA ingredients: a girl gets kicked out of boarding school and moves to New York City to care for a rich, eccentric old lady who has a secret garden and believes herself to be a target for murder. I think y'all know what adjective goes next: Sarah is ____ excited to read the crap out of this book. -Sarah
Title: People We Meet on Vacation
Author: Emily Henry
Publication Date: 2021 May 11
Official Blurb:
With one week to win back the best friend she might just be in love with, a travel writer plans the trip of a lifetime in this sparkling new novel from the New York Times bestselling author of Beach Read.


Poppy and Alex. Alex and Poppy. They have nothing in common. She's a wild child; he wears khakis. She has insatiable wanderlust; he prefers to stay home with a book. And somehow, ever since a fateful car share home from college many years ago, they are the very best of friends. For most of the year they live far apart–she's in New York City, and he's in their small hometown–but every summer, for a decade, they have taken one glorious week of vacation together.


Until two years ago, when they ruined everything. They haven't spoken since.


Poppy has everything she should want, but she's stuck in a rut. When someone asks when she was last truly happy, she knows, without a doubt, it was on that ill-fated, final trip with Alex. And so, she decides to convince her best friend to take one more vacation together–lay everything on the table, make it all right. Miraculously, he agrees.


Now she has a week to fix everything. If only she can get around the one big truth that has always stood quietly in the middle of their seemingly perfect relationship. What could possibly go wrong?
Why I'm Excited:
Beach Read was an FYA HQ favorite this year, so I cannot wait for Emily Henry's next adult rom-com about a travel writer and her former best friend who may or may not be in lurve with each other. -Rosemary
(Seconded by Sarah)
Title: May the Best Man Win
Author: Z.R. Ellor
Publication Date: 2021 May 18
Official Blurb:
A trans boy enters a throw-down battle for the title of Homecoming King with the boy he dumped last summer in Z.R. Ellor's contemporary YA debut.


Jeremy Harkiss, cheer captain and student body president, won't let coming out as a transgender boy ruin his senior year. Instead of bowing to the bigots and outdate school administration, Jeremy decides to make some noise—and how better than by challenging his all-star ex-boyfriend, Lukas for the title of Homecoming King?


Lukas Rivers, football star and head of the Homecoming Committee, is just trying to find order in his life after his older brother's funeral and the loss long-term girlfriend—who turned out to be a boy. But when Jeremy threatens to break his heart and steal his crown, Lukas kick starts a plot to sabotage Jeremy's campaign.


When both boys take their rivalry too far, the dance is on the verge of being canceled. To save Homecoming, they'll have to face the hurt they're both hiding—and the lingering butterflies they can't deny.
Why I'm Excited:
Petty boy drama culminating in KISSES. I also love that it's boys vying for the crown. -Mandy W.
Title: Mister Impossible (The Dreamer Trilogy #2)
Author: Maggie Stiefvater
Publication Date: 2021 May 18
Series: The Dreamer Trilogy
Why I'm Excited:
Call Down the Hawk filled the Ronan Lynch-shaped hole in my heart in a post Raven Cycle-era. But it also did something I wholly did not expect: it made me fall in love with Declan Lynch. Now I'm hooked on the Lynch brothers and jonesing for my next Dreamer Trilogy fix. -Rosemary
(Seconded by Sarah)
Title: Tokyo Ever After (Tokyo Ever After #1)
Author: Emiko Jean
Publication Date: 2021 May 25
Series: Tokyo Ever After
Official Blurb:
Crazy Rich Asians meets The Princess Diaries in this irresistible story about Izumi, a Japanese-American girl who discovers her senior year of high school that she's really a princess of Japan.


Izumi Tanaka has never really felt like she fit in—it isn't easy being Japanese American in her small, mostly white, northern California town. Raised by a single mother, it's always been Izumi—or Izzy, because "It's easier this way"—and her mom against the world. But then Izzy discovers a clue to her previously unknown father's identity… and he's none other than the Crown Prince of Japan. Which means outspoken, irreverent Izzy is literally a princess.


In a whirlwind, Izzy travels to Japan to meet the father she never knew and discover the country she always dreamed of. But being a princess isn't all ball gowns and tiaras. There are conniving cousins, a hungry press, a scowling but handsome bodyguard who just might be her soulmate, and thousands of years of tradition and customs to learn practically overnight.


Izzy soon finds herself caught between worlds, and between versions of herself—back home, she was never "American" enough, and in Japan, she must prove she's "Japanese" enough. Will Izumi crumble under the weight of the crown, or will she live out her fairytale, happily ever after?
Why I'm Excited:
We're overdue for a good long-lost royalty story. Who among us hasn't had these delusions daydreams?!? -Mandy W.
(Seconded by Stephanie)
Title: Gamora & Nebula: Sisters in Arms
Author: Mackenzi Lee
Publication Date: 2021 June 01
What We Know:
The relationship between teenage adopted sisters Gamora and Nebula is as volatile as ever. When they end up on a deteriorating planet being mined for its valuable resources, the two sisters are faced with a series of events that force them to explore the source of their rivalry-and where their loyalty truly lies. This action-packed yet sincere story will tug on the heartstrings of anyone who has ever had to learn how deeply weird and changeable trust can be.
Why I'm Excited:
Regardless of Lee's, um, reputation with the lit community, I'm super stoked to read her take on these two intense sisters. Her Loki book is excellent, so I have a strong feeling she'll do these two justice as well. -Mandy C.
Title: Jay's Gay Agenda (Jay's Gay Agenda #1)
Author: Jason June
Publication Date: 2021 June 01
Series: Jay's Gay Agenda
Official Blurb:
There's one thing Jay Collier knows for sure—he's a statistical anomaly as the only out gay kid in his small rural Washington town. While all his friends can't stop talking about their heterosexual hookups and relationships, Jay can only dream of his own firsts, compiling a romance to-do list of all the things he hopes to one day experience—his Gay Agenda.


Then, against all odds, Jay's family moves to Seattle and he starts his senior year at a new high school with a thriving LGBTQIA+ community. For the first time ever, Jay feels like he's found where he truly belongs, where he can flirt with Very Sexy Boys and search for love. But as Jay begins crossing items off his list, he'll soon be torn between his heart and his hormones, his old friends and his new ones…because after all, life and love don't always go according to plan.


From debut novelist Jason June comes a moving and hilarious sex-positive story about the complexities of first loves, first hookups, and first heartbreaks—and how to stay true to yourself while embracing what you never saw coming.
Why I'm Excited:
First of all, that title. It's probably a good sign if a book can crack me up before I even open it. -Mandy W.
Title: One Last Stop
Author: Casey McQuiston
Publication Date: 2021 June 01
Official Blurb:
Cynical twenty-three-year old August doesn't believe in much. She doesn't believe in psychics, or easily forged friendships, or finding the kind of love they make movies about. And she certainly doesn't believe her ragtag band of new roommates, her night shifts at a 24-hour pancake diner, or her daily subway commute full of electrical outages are going to change that.


But then, there's Jane. Beautiful, impossible Jane.


All hard edges with a soft smile and swoopy hair and saving August's day when she needed it most. The person August looks forward to seeing on the train every day. The one who makes her forget about the cities she lived in that never seemed to fit, and her fear of what happens when she finally graduates, and even her cold-case obsessed mother who won't quite let her go. And when August realizes her subway crush is impossible in more ways than one—namely, displaced in time from the 1970s—she thinks maybe it's time to start believing.


Casey McQuiston's One Last Stop is a sexy, big-hearted romance where the impossible becomes possible as August does everything in her power to save the girl lost in time.
Why I'm Excited:
Red, White and Royal Blue has a place in my heart as one of the best books ever, so you know I'm champing at the bit to get my hands on McQuiston's follow-up novel. Plus, this one has time travel(?)! -Mandy C.
(Seconded by Sarah)
Title: The Marvelous
Author: Claire Kann
Publication Date: 2021 June 08
Official Blurb:
From the author of Let's Talk About Love and If It Makes You Happy, this exuberant YA Novel follows six teens locked together in a mansion, contending for a life-changing cash prize in a competition run by a reclusive heiress.


Everyone thinks they know Jewel Van Hanen. Heiress turned actress turned social media darling who created the massively popular video-sharing app, Golden Rule.


After mysteriously disappearing for a year, Jewel makes her dramatic return with an announcement: she has chosen a few lucky Golden Rule users to spend an unforgettable weekend at her private estate. But once they arrive, Jewel ingeniously flips the script: the guests are now players in an elaborate estate-wide game. And she's tailored every challenge and obstacle to test whether they have what it takes to win–at any cost.


Told from the perspective of three dazzling players–Nicole: the new queen of Golden Rule; Luna: Jewel's biggest fan; and Stella: a brilliant outsider–this novel will charm its way into your heart and keep you guessing how it all ends because money isn't the only thing at stake.
Why I'm Excited:
A competition to curry favour with an eccentric rich person — how The Westing Game-esque! -Mandy W.
Title: Blackout
Authors: Dhonielle Clayton, Tiffany D. Jackson, Nic Stone, Angie Thomas, Ashley Woodfolk, and Nicola Yoon
Publication Date: 2021 June 22
Official Blurb:
Six critically acclaimed, bestselling, and award-winning authors bring the glowing warmth and electricity of Black teen love to this interlinked novel of charming, hilarious, and heartwarming stories that shine a bright light through the dark.


A summer heatwave blankets New York City in darkness. But as the city is thrown into confusion, a different kind of electricity sparks…


A first meeting.


Long-time friends.


Bitter exes.


And maybe the beginning of something new.


When the lights go out, people reveal hidden truths. Love blossoms, friendship transforms, and new possibilities take flight.


Beloved authors—Dhonielle Clayton, Tiffany D. Jackson, Nic Stone, Angie Thomas, Ashley Woodfolk, and Nicola Yoon—celebrate the beauty of six couples and the unforgettable magic that can be found on a sweltering starry night in the city.
Why I'm Excited:
There are some excellent authors in this romance anthology, and while I'll likely never live there, I love a good NYC setting (plus the idea of all this happening in a blackout can lead to some very interesting setups!) -Stephanie
(Seconded by Mandy W.)
Title: Darling
Author: K. Ancrum
Publication Date: 2021 June 22
Official Blurb:
A teen girl finds herself lost on a dangerous adventure in this YA thriller by the acclaimed author of The Wicker King and The Weight of the Stars—reimagining Peter Pan for today's world.


On Wendy Darling's first night in Chicago, a boy called Peter appears at her window. He's dizzying, captivating, beautiful—so she agrees to join him for a night on the town.


Wendy thinks they're heading to a party, but instead they're soon running in the city's underground. She makes friends—a punk girl named Tinkerbelle and the lost boys Peter watches over. And she makes enemies—the terrifying Detective Hook, and maybe Peter himself, as his sinister secrets start coming to light. Can Wendy find the courage to survive this night—and make sure everyone else does, too?


Acclaimed author K. Ancrum has re-envisioned Peter Pan with a central twist that will send all your previous memories of J. M. Barrie's classic permanently off to Neverland.
Why I'm Excited:
I've only read one of Ancrum's books (so far), but I push The Weight of the Stars on pretty much everyone I meet, so I'm positive that Darling will become another fave. (And it's a Peter Pan reimagining!) -Mandy C.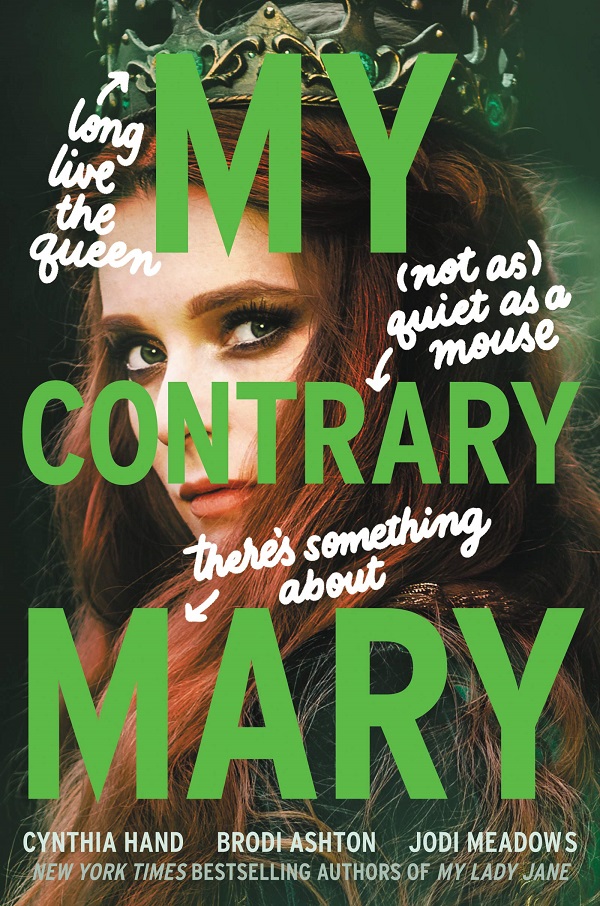 Title: My Contrary Mary (Mary #1)
Authors: Cynthia Hand, Brodi Ashton, and Jodi Meadows
Publication Date: 2021 June 22
Series: Mary
Official Blurb:
Welcome to Renaissance France, a place of poison and plots, of beauties and beasts, of mice and… queens?⠀
⠀
Mary is the queen of Scotland and the jewel of the French court. Except when she's a mouse. Yes, reader, Mary is an Eðian (shapeshifter) in a kingdom where Verities rule. It's a secret that could cost her a head—or a tail.⠀
⠀
Luckily, Mary has a confidant in her betrothed, Francis. But after the king meets a suspicious end, things at the gilded court take a treacherous turn. Thrust onto the throne, Mary and Francis are forced to navigate a viper's nest of conspiracies, traps, and treason. And if Mary's secret is revealed, heads are bound to roll.
Why I'm Excited:
I honestly had no idea this team of authors was going to write more books after the last Lady Janies title, but man was my day made when I heard about My Contrary Mary. Can't wait for another irreverent and fantastical take on "history." -Mandy C.
Title: The Heart Principle (The Kiss Quotient #3)
Author: Helen Hoang
Publication Date: 2021 August 17
Series: The Kiss Quotient
Why I'm Excited:
OMG, if they change the release date for this book again I may actually cry. Helen Hoang is an auto-buy, auto-read everything she writes, and finally getting Quan's story is going to be so, so satisfying. -Stephanie
Title: The Bones of Ruin (The Bones of Ruin #1)
Author: Sarah Raughley
Publication Date: 2021 September 07
Series: The Bones of Ruin
What We Know:
Set in Victorian England, the book follows Iris, an African tightrope walker with a secret: she cannot die. But when Iris gets involved with a mysterious society that's convinced the world is ending, she's drafted in the fight-to-the-death Tournament of Freaks where she learns the terrible truth of who and what she really is.
Why I'm Excited:
THAT HOOK ALONE. If my eyes grew any bigger while reading it, I would just be all eyeballs. -Mandy W.
Title: Code Name Badass: The True Story of Virginia Hall
Author: Heather Demetrios
Publication Date: 2021 September 07
Official Blurb:
When James Bond was still in diapers, Virginia Hall was behind enemy lines, playing a dangerous game of cat and mouse with Hitler's henchmen. Did this shero have second thoughts after a terrible accident left her needing a wooden leg? Please. Virginia Hall was the baddest broad in any room she walked into. When the State Department proved to be a sexist boy's club that wouldn't allow her in, she gave the finger to society's expectations of women and became a spy for the British. This boss lady helped arm and train the French Resistance and organized sabotage missions. There was just one problem: the Butcher of Lyon, a notorious Gestapo commander, was after her. But, hey, Virginia's classmates didn't call her "the Fighting Blade" for nothing.


So how does a girl who was a pirate in the school play, spent her childhood summers milking goats, and rocked it on the hockey field end up becoming the Gestapo's most wanted spy?


Audacious, irreverent, and fiercely feminist, Code Name Badass is for anyone who doesn't take no for an answer.
Why I'm Excited:
Um, was this lady IRL Peggy Carter?!??! I'd follow Heather Demetrios anywhere she went, so this is just amazing on top of amazing. -Mandy W.
(Seconded by Stephanie)
Title: Portrait of a Scotsman (A League of Extraordinary Women #3)
Author: Evie Dunmore
Publication Date: 2021 September 07
Series: A League of Extraordinary Women
Why I'm Excited:
Okay, who can I bribe for a copy of this? Give it to me noooooow. *grabby hands* I don't need to remind you how much I enjoyed Dunmore's first two books in this series, and I have high hopes Hattie's story will be no exception! -Stephanie
(Seconded by Rosemary and Sarah)
Title: The Forgotten Memories of Vera Glass
Author: Anna Priemaza
Publication Date: 2021 November 16
What We Know:
When people she loves—and all memory of them—start disappearing from teenager Vera's life, leaving behind only a haunting sorrow, she and her best friend set out to solve a mystery they can't remember.
Why I'm Excited:
I've been hearing about this book since its inception so I'm admittedly a little biased, but I love the idea that the reader knows what's happening but the characters don't! -Mandy W.
Title: Bloodmarked (The Legendborn Cycle #2)
Author: Tracy Deonn
Publication Date: 2021 2022 July 26
Series: The Legendborn Cycle
Why I'm Excited:
Always here for another Arthurian reimaging, and I can't wait to see where Deonn takes this series—and I need a resolution to the love triangle! -Mandy C.
---
Which novels are you looking forward to in 2021? Let us know in the comments!