Well, 2016 — it's been… a year. (One with some fantastic books, but still.) So there's no better time for new books from FYA favourites — and potential future faves — and 2017 is looking to DELIVER. Here are the standalones and series starters that we can't wait to get our grabby little hands on! (Our most anticipated sequels and follow-ups will be posted tomorrow.)
Note: This post contains affiliate links. Learn more about our affiliate policy here.
Title: By Your Side
Author: Kasie West
Publication Date: 2017 January 31
Official Blurb:
In this irresistible story, Kasie West explores the timeless question of what to do when you fall for the person you least expect. Witty and romantic, this paperback original from a fan favorite is perfect for fans of Stephanie Perkins and Morgan Matson.


When Autumn Collins finds herself accidentally locked in the library for an entire weekend, she doesn't think things could get any worse. But that's before she realizes that Dax Miller is locked in with her. Autumn doesn't know much about Dax except that he's trouble. Between the rumors about the fight he was in (and that brief stint in juvie that followed it) and his reputation as a loner, he's not exactly the ideal person to be stuck with. Still, she just keeps reminding herself that it is only a matter of time before Jeff, her almost-boyfriend, realizes he left her in the library and comes to rescue her.


Only he doesn't come. No one does.


Instead it becomes clear that Autumn is going to have to spend the next couple of days living off vending-machine food and making conversation with a boy who clearly wants nothing to do with her. Except there is more to Dax than meets the eye. As he and Autumn first grudgingly, and then not so grudgingly, open up to each other, Autumn is struck by their surprising connection. But can their feelings for each other survive once the weekend is over and Autumn's old life, and old love interest, threaten to pull her from Dax's side?
Why I'm Excited:
Locked in a library for the weekend with a hot-and-possibly-misunderstood bad boy – oh, you know me so well, Kasie West. I really loved her last book, P.S. I Like You, so I'm looking forward to what she does with this dream situation. -Stephanie
Title: Caraval (Caraval #1)
Author: Stephanie Garber
Publication Date: 2017 January 31
Series: Caraval
Official Blurb:
Welcome, welcome to Caraval―Stephanie Garber's sweeping tale of two sisters who escape their ruthless father when they enter the dangerous intrigue of a legendary game.


Scarlett has never left the tiny island where she and her beloved sister, Tella, live with their powerful, and cruel, father. Now Scarlett's father has arranged a marriage for her, and Scarlett thinks her dreams of seeing Caraval, the far-away, once-a-year performance where the audience participates in the show, are over.


But this year, Scarlett's long-dreamt of invitation finally arrives. With the help of a mysterious sailor, Tella whisks Scarlett away to the show. Only, as soon as they arrive, Tella is kidnapped by Caraval's mastermind organizer, Legend. It turns out that this season's Caraval revolves around Tella, and whoever finds her first is the winner.


Scarlett has been told that everything that happens during Caraval is only an elaborate performance. But she nevertheless becomes enmeshed in a game of love, heartbreak, and magic with the other players in the game. And whether Caraval is real or not, she must find Tella before the five nights of the game are over, a dangerous domino effect of consequences is set off, and her sister disappears forever.
Why I'm Excited:
It only took one glance at the description for this book, which speaks of sisterhood, magic, a mysterious sailor and the fantastical and enigmatic show known as Caraval, and my bags were packed for what promises to be a most amazing journey. -Sarah
(Seconded by Jennie, Mandy C., and Stephanie)
Title: Empress of a Thousand Skies (Empress of a Thousand Skies #1)
Author: Rhoda Belleza
Publication Date: 2017 February 07
Series: Empress of a Thousand Skies
Official Blurb:
For fans of Marissa Meyer and Pierce Brown comes an epic sci-fi fantasy that Kiersten White, author of And I Darken, calls "dazzling–an adventure as sweeping in scope as the galaxies it spans!"


Empress
Rhee, also known as Crown Princess Rhiannon Ta'an, is the sole surviving heir to a powerful dynasty. She'll stop at nothing to avenge her family and claim her throne.


Fugitive
Aly has risen above his war refugee origins to find fame as the dashing star of a DroneVision show. But when he's falsely accused of killing Rhee, he's forced to prove his innocence to save his reputation – and his life.


Madman
With planets on the brink of war, Rhee and Aly are thrown together to confront a ruthless evil that threatens the fate of the entire galaxy.


Rhoda Belleza crafts a powerful saga of vengeance, warfare, and the true meaning of legacy in this exhilarating debut, perfect for readers of Alexandra Bracken's Passenger series and Jay Kristoff and Amie Kaufman's Illuminae Files.
Why I'm Excited:
The synopsis name checks some heavyweights in space-fantasy YA — Marissa Meyer and Jay Kristoff/Amie Kaufman — as predecessors to this book. Sometimes it's just publishers' wishful thinking, but if it isn't… Let's just say that if there's some sci-fi and fantasy elements mixed in with enemies being forced to work together moments, I'm pretty much always going to give it a try. -Stephanie
Title: Wintersong (Wintersong #1)
Author: S. Jae-Jones
Publication Date: 2017 February 07
Series: Wintersong
Official Blurb:
Beware the goblin men and the wares they sell.


All her life, nineteen-year-old Liesl has heard tales of the beautiful, mysterious Goblin King. He is the Lord of Mischief, the Ruler Underground, and the muse around which her music is composed. Yet, as Liesl helps shoulder the burden of running her family's inn, her dreams of composition and childish fancies about the Goblin King must be set aside in favor of more practical concerns.


But when her sister Käthe is taken by the goblins, Liesl journeys to their realm to rescue her sister and return her to the world above. The Goblin King agrees to let Käthe go—for a price. The life of a maiden must be given to the land, in accordance with the old laws. A life for a life, he says. Without sacrifice, nothing good can grow. Without death, there can be no rebirth. In exchange for her sister's freedom, Liesl offers her hand in marriage to the Goblin King. He accepts.


Down in the Underground, Liesl discovers that the Goblin King still inspires her—musically, physically, emotionally. Yet even as her talent blossoms, Liesl's life is slowly fading away, the price she paid for becoming the Goblin King's bride. As the two of them grow closer, they must learn just what it is they are each willing to sacrifice: her life, her music, or the end of the world.
Why I'm Excited:
This looks to be a Labyrinth retelling, which is not something I thought I'd see (but I really shouldn't be surprised). I'll confess I'm not the biggest fan of the movie (pauses to duck while things are thrown) but this book sounds interesting, and I've heard it leans a little more towards the A in YA, à la Sarah J. Maas' A Court of Thorns and Roses series. -Stephanie
(Seconded by Mandy C.)
Title: The Hate U Give (The Hate U Give #1)
Author: Angie Thomas
Publication Date: 2017 February 28
Series: The Hate U Give
Official Blurb:
Sixteen-year-old Starr lives in two worlds: the poor neighbourhood where she was born and raised and her posh high school in the suburbs. The uneasy balance between them is shattered when Starr is the only witness to the fatal shooting of her unarmed best friend, Khalil, by a police officer. Now what Starr says could destroy her community. It could also get her killed. Inspired by the Black Lives Matter movement, this is a powerful and gripping YA novel about one girl's struggle for justice.
Why I'm Excited:
This book sounded incredible from the first time I read about it, and it's been racking up critical acclaim — and a movie adaptation in the works! — ever since. Thank goodness February 28th is just around the corner. -Mandy W.
(Seconded by Jennie)
Title: Goodbye Days
Author: Jeff Zentner
Publication Date: 2017 March 07
Official Blurb:
Can a text message destroy your life?


Carver Briggs never thought a simple text would cause a fatal crash, killing his three best friends, Mars, Eli, and Blake. Now Carver can't stop blaming himself for the accident and even worse, there could be a criminal investigation into the deaths.


Then Blake's grandmother asks Carver to remember her grandson with a 'goodbye day' together. Carver has his misgivings, but he starts to help the families of his lost friends grieve with their own memorial days, along with Eli's bereaved girlfriend Jesmyn. But not everyone is willing to forgive. Carver's own despair and guilt threatens to pull him under into panic and anxiety as he faces punishment for his terrible mistake. Can the goodbye days really help?
Why I'm Excited:
Y'all know how Jeff Zentner's debut novel, The Serpent King, broke me. I can't wait to see what this second novel—which is about a kid who sent a text that caused the deaths of his three best friends, then has to help their families grieve—has in store. I've got my Kleenex ready. -Mandy C.
Title: Hunted
Author: Meagan Spooner
Publication Date: 2017 March 14
Official Blurb:
Beauty knows the Beast's forest in her bones—and in her blood. Though she grew up with the city's highest aristocrats, far from her father's old lodge, she knows that the forest holds secrets and that her father is the only hunter who's ever come close to discovering them.


So when her father loses his fortune and moves Yeva and her sisters back to the outskirts of town, Yeva is secretly relieved. Out in the wilderness, there's no pressure to make idle chatter with vapid baronessas…or to submit to marrying a wealthy gentleman. But Yeva's father's misfortune may have cost him his mind, and when he goes missing in the woods, Yeva sets her sights on one prey: the creature he'd been obsessively tracking just before his disappearance.


Deaf to her sisters' protests, Yeva hunts this strange Beast back into his own territory—a cursed valley, a ruined castle, and a world of creatures that Yeva's only heard about in fairy tales. A world that can bring her ruin or salvation. Who will survive: the Beauty, or the Beast?
Why I'm Excited:
There are a million and one Beauty and the Beast retellings, and I'm pretty sure I've read at least half of them. This one sounds like it has a dark fairy tale vibe, with Beauty being more of a huntress than a girl who sings on library ladders. What can I do but give it a try? -Stephanie
Title: A Psalm for Lost Girls
Author: Katie Bayerl
Publication Date: 2017 March 14
Official Blurb:
I'll Give You the Sun meets True Detective in this brilliant YA debut about saints, sisters, and learning to let go.


Tess da Costa is a saint — a hand-to-god, miracle-producing saint. At least that's what the people in her hometown of New Avon, Massachusetts, seem to believe. And when Tess suddenly and tragically passes away, her small city begins feverishly petitioning the Pope to make Tess's sainthood official. Tess's mother is ecstatic over the fervor, while her sister Callie, the one who knew Tess best, is disgusted overcome with the feeling that her sister is being stolen from her all over again.


The fervor for Tess's sainthood only grows when Ana Langone, a local girl who s been missing for six months, is found alive at the foot of one of Tess's shrines. It's the final straw for Callie.


With the help of Tess's secret boyfriend Danny, Callie's determined to prove that Tess was something far more important than a saint; she was her sister, her best friend and a girl in love with a boy. But Callie's investigation uncovers much more than she bargained for: a hidden diary, old family secrets, and even the disturbing truth behind Ana's kidnapping.


Told in alternating perspectives, A Psalm for Lost Girls is at once funny, creepy and soulful; an impressive debut from a rising literary star.
Why I'm Excited:
Growing up with an actual saint for a sister doesn't sound like the most fun, especially not when your sister dies tragically young. Is Callie jealous of her dead sister, or are the people petitioning her sister for miracles stealing her memory from the family? -Jennie
Title: Strange the Dreamer (Strange the Dreamer #1)
Author: Laini Taylor
Publication Date: 2017 March 28
Series: Strange the Dreamer
Official Blurb:
A new epic fantasy by National Book Award finalist and New York Times bestselling author Laini Taylor of the Daughter of Smoke & Bone trilogy.


The dream chooses the dreamer, not the other way around–and Lazlo Strange, war orphan and junior librarian, has always feared that his dream chose poorly. Since he was five years old he's been obsessed with the mythic lost city of Weep, but it would take someone bolder than he to cross half the world in search of it. Then a stunning opportunity presents itself, in the person of a hero called the Godslayer and a band of legendary warriors, and he has to seize his chance to lose his dream forever.


What happened in Weep two hundred years ago to cut it off from the rest of the world? What exactly did the Godslayer slay that went by the name of god? And what is the mysterious problem he now seeks help in solving?


The answers await in Weep, but so do more mysteries–including the blue-skinned goddess who appears in Lazlo's dreams. How did he dream her before he knew she existed? and if all the gods are dead, why does she seem so real?


In this sweeping and breathtaking new novel by National Book Award finalist Laini Taylor, author of the New York Times bestselling Daughter of Smoke & Bone trilogy, the shadow of the past is as real as the ghosts who haunt the citadel of murdered gods. Fall into a mythical world of dread and wonder, moths and nightmares, love and carnage.


Welcome to Weep.
Why I'm Excited:
Based on the back cover blurb, I have no idea what this book is about–but it's Laini Taylor, so you know I'm in. Librarians, alchemy, pretty moths, and a place called Weep? Let's see what our pink-haired overlord has done to make us cry this time. -Jennie
(Seconded by Mandy C., Mandy W., Rosemary, Sarah, and Stephanie)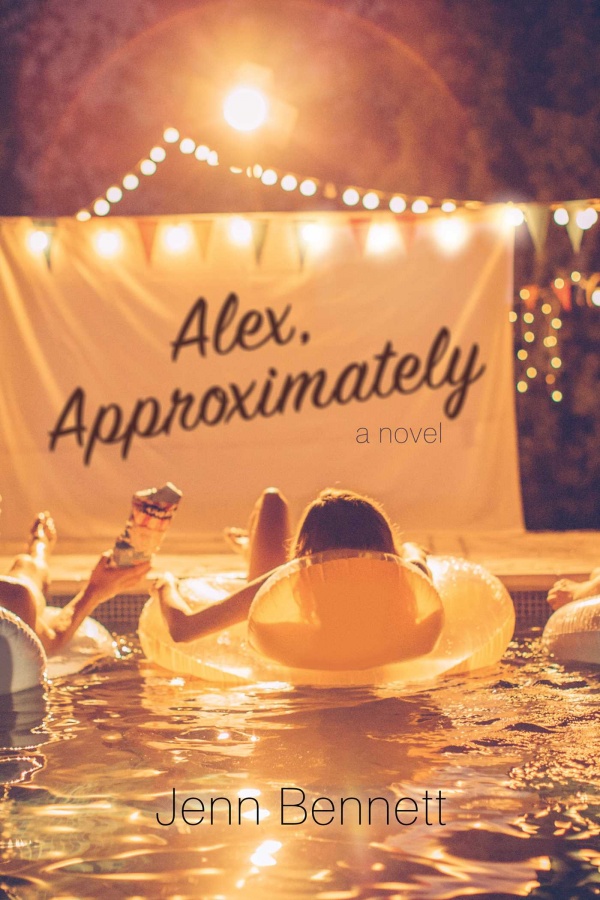 Title: Alex, Approximately
Author: Jenn Bennett
Publication Date: 2017 April 04
Official Blurb:
In this delightfully charming teen spin on You've Got Mail, the one guy Bailey Rydell can't stand is actually the boy of her dreams—she just doesn't know it yet.


Classic movie buff Bailey "Mink" Rydell has spent months crushing on a witty film geek she only knows online by "Alex." Two coasts separate the teens until Bailey moves in with her dad, who lives in the same California surfing town as her online crush.


Faced with doubts (what if he's a creep in real life—or worse?), Bailey doesn't tell Alex she's moved to his hometown. Or that she's landed a job at the local tourist-trap museum. Or that she's being heckled daily by the irritatingly hot museum security guard, Porter Roth—a.k.a. her new arch-nemesis. But life is whole lot messier than the movies, especially when Bailey discovers that tricky fine line between hate, love, and whatever-it-is she's starting to feel for Porter.


And as the summer months go by, Bailey must choose whether to cling to a dreamy online fantasy in Alex or take a risk on an imperfect reality with Porter. The choice is both simpler and more complicated than she realizes, because Porter Roth is hiding a secret of his own: Porter is Alex… Approximately.
Why I'm Excited:
I loved Jenn Bennett's first YA offering (this month's FYA Book Club pick, The Anatomical Shape of a Heart), so I'm expecting similar swoony romance (and enemistry!) in this You've Got Mail/The Shop Around the Corner retelling. -Jennie
(Seconded by Sarah and Stephanie)
Title: Defy the Stars (Constellation #1)
Author: Claudia Gray
Publication Date: 2017 April 04
Series: Constellation
Official Blurb:
Noemi Vidal is a teen soldier from the planet Genesis, once a colony of Earth that's now at war for its independence. The humans of Genesis have fought Earth's robotic "mech" armies for decades with no end in sight.


After a surprise attack, Noemi finds herself stranded in space on an abandoned ship where she meets Abel, the most sophisticated mech prototype ever made. One who should be her enemy. But Abel's programming forces him to obey Noemi as his commander, which means he has to help her save Genesis–even though her plan to win the war will kill him.


Together they embark on a daring voyage through the galaxy. Before long, Noemi begins to realize Abel may be more than a machine, and, for his part, Abel's devotion to Noemi is no longer just a matter of programming.
Why I'm Excited:
Claudia Gray, thanks to her Firebird series and the Star Wars novel Lost Stars, has become one of my "must read" authors. Even if she wasn't, I'd certainly be drawn in by the description of this new series, which promises space battles and some serious character growth. -Mandy C.
(Seconded by Stephanie)
Title: Gem & Dixie
Author: Sara Zarr
Publication Date: 2017 April 04
Official Blurb:
Gem & Dixie is the new novel from renowned young adult author and National Book Award finalist Sara Zarr—a deep, nuanced, and gorgeously written story about the complex relationship between two sisters from a broken home.


Gem has never known what it is to have security. She's never known an adult she can truly rely on. But the one constant in her life has been Dixie. Gem grew up taking care of her sister when no one else could: not their mother, whose issues make it hard for her to keep food on the table; and definitely not their father, whose intermittent presence is the only thing worse than his frequent absence. Even as Gem and Dixie have grown apart, they've always had each other.


When their dad returns for the first time in years and tries to insert himself back into their lives, Gem finds herself with an unexpected opportunity: three days with Dixie, on their own in Seattle and beyond. But this short trip soon becomes something more, as Gem discovers that to save herself, she may have to sever the one bond she's tried so hard to keep.


National Book Award finalist Sara Zarr has written her most personal and affecting book yet—an unforgettable story of breaking apart and of coming together again.
Why I'm Excited:
2017 brings new books from both of my favorite YA namesakes, and just like with Sarah Dessen, I don't even need a description to know that I'll love the latest Sara Zarr book. Her writing is always deeply honest and emotionally powerful, and this tale of two sisters will probably wreck me (and I'll love every second of it). -Sarah
Title: Literally
Author: Lucy Keating
Publication Date: 2017 April 11
Official Blurb:
A girl realizes her life is being written for her in this unique, smart love story that is Stranger Than Fiction for fans of Stephanie Perkins.


Annabelle's life has always been Perfect with a capital P. Then bestselling young adult author Lucy Keating announces that she's writing a new novel—and Annabelle is the heroine.


It turns out, Annabelle is a character that Lucy Keating created. And Lucy has a plan for her.


But Annabelle doesn't want to live a life where everything she does is already plotted out. Will she find a way to write her own story—or will Lucy Keating have the last word?


The real Lucy Keating's delightful contemporary romance blurs the line between reality and fiction, and is the perfect follow-up for readers who loved her debut Dreamology, which SLJ called, "a sweet, quirky romance with appealing characters."
Why I'm Excited:
Stories like this, where characters know they're being written as they're being written, can either be completely confusing or completely awesome. I'm really hoping for the latter! Billed as a Stranger Than Fiction-esque read, I am fully prepared for this to be quite the wild ride. -Stephanie
Title: The Upside of Unrequited (Simonverse #2)
Author: Becky Albertalli
Publication Date: 2017 April 11
Series: Simonverse
Official Blurb:
Seventeen-year-old Molly Peskin-Suso knows all about unrequited love. No matter how many times her twin sister, Cassie, tells her to woman up, Molly can't stomach the idea of rejection. So she's careful. Fat girls always have to be careful.


Then a cute new girl enters Cassie's orbit, and for the first time ever, Molly's cynical twin is a lovesick mess. Meanwhile, Molly's totally not dying of loneliness—except for the part where she is. Luckily, Cassie's new girlfriend comes with a cute hipster-boy sidekick. If Molly can win him over, she'll get her first kiss and she'll get her twin back.


There's only one problem: Molly's coworker, Reid. He's a chubby Tolkien superfan with a season pass to the Ren Faire, and there's absolutely no way Molly could fall for him.


Right?
Why I'm Excited:
Becky Albertalli became an instant fave after I first read her debut, and then a forever fave after we hung out Between Two Lockers. So OBVIOUSLY I am beyond stoked for her sophomore novel starring Abby's cousin, Molly! -Mandy W.
(Seconded by Jennie, Rosemary, and Stephanie)
Title: Deacon Locke Went to Prom
Author: Brian Katcher
Publication Date: 2017 May 09
Official Blurb:
Promposals are taking over Deacon Locke's high school and there is no place left to hide. But even with graduation looming, shy and unusually tall Deacon doesn't think he can get up the nerve to ask anyone to the dance. Especially given all the theatrics.


It isn't until Deacon confides in his witty and outgoing best friend Jean that he realizes should could be a great person to take. Only problem is Jean isn't your typical prom date. She's older. A lot older. And she's Deacon's grandmother.


But when Deacon meets Soraya—a girl unlike any other he's ever met—he fears he has totally squandered his chances of having a prom he'll never forget. Deacon couldn't be more wrong. About everything.
Why I'm Excited:
Speaking of expecting great things, our very own Brian's newest book looks adorable–a teenage boy wants to take his grandma to prom? Say no more! (What happens if you dump your grandma to get a prom date closer to your own age? I can't wait to find out.) -Jennie
Title: Ramona Blue
Author: Julie Murphy
Publication Date: 2017 May 09
Official Blurb:
For fans of Rainbow Rowell and Morgan Matson comes this sharp and thought-provoking novel about modern love, family, and the labels that we just can't seem to escape—from Julie Murphy, #1 New York Times bestselling author of Dumplin' and Side Effects May Vary.


Ramona was only five years old when Hurricane Katrina changed her life forever. Since then, it's been Ramona and her family against the world. One of only two out lesbians in her small town and standing over six feet tall with unmistakable blue hair, Ramona knows she's destined for something bigger than the trailer she calls home in Eulogy, Mississippi. But juggling multiple jobs, her flaky mom, and her well-meaning but ineffectual dad forces her to be the responsible adult of the family. Now, with her sister, Hattie, pregnant, her responsibilities weigh more heavily than ever.


The return of her childhood friend Freddie brings a welcome distraction. Ramona's friendship with the former competitive swimmer picks up exactly where it left off, and soon he's talked her into joining him for laps at the pool.


As Ramona falls more in love with swimming, her feelings for Freddie begin to shift as well, and she must decide if knowing who she is is more important than figuring out who she might become.
Why I'm Excited:
Dumplin' was one of my favorite books of 2015, and Julie Murphy's next heroine, a blue-haired, six foot tall teenage lesbian, is destined to join the ranks of Willowdean Dickson as one of my literary besties. -Sarah
Title: The Names They Gave Us
Author: Emery Lord
Publication Date: 2017 May 16
Official Blurb:
Lucy Hansson was ready for a perfect summer with her boyfriend, working at her childhood Bible camp on the lake. But when her mom's cancer reappears, Lucy falters—in faith, in love, and in her ability to cope. When her boyfriend "pauses" their relationship and her summer job switches to a different camp—one for troubled kids—Lucy isn't sure how much more she can handle. Attempting to accept a new normal, Lucy slowly regains footing among her vibrant, diverse coworkers, Sundays with her mom, and a crush on a fellow counselor. But when long-hidden family secrets emerge, can Lucy set aside her problems and discover what grace really means?
Why I'm Excited:
In a recent tweet, Emery described this book as "Saved! meets Jellicoe Road" – which needs no more explanation. But if you're curious, a Bible camp counselor begins to question everything when her mother's cancer reappears. There Will Be Ugly Crying. -Rosemary
Title: I Believe in a Thing Called Love
Author: Maurene Goo
Publication Date: 2017 May 30
Official Blurb:
Desi Lee knows how carburetors work. She learned CPR at the age of five. As a high school senior, she has never missed a day of school and has never had a B in her entire life. She's for sure going to Stanford. But—she's never had a boyfriend. In fact, she's a disaster in romance, a clumsy, stammering humiliation-magnet whose botched attempts at flirting have become legendary with her friends. So when the hottest human specimen to have ever lived walks into her life one day, Desi decides to tackle her flirting failures with the same zest she's applied to everything else in her life. She finds her answer in the Korean dramas her father has been obsessively watching for years—where the hapless heroine always seems to end up in the arms of her true love by episode ten. It's a simple formula, and Desi is a quick study. Armed with her "K Drama Rules for True Love," Desi goes after the moody, elusive artist Luca Drakos—and boat rescues, love triangles, and fake car crashes ensue. But when the fun and games turn to true feels, Desi finds out that real love is about way more than just drama.
Why I'm Excited:
Um, YES — a YA heroine looking to K-Dramas for relationship advice sounds like a story rife with cute hijinks. -Mandy W.
Title: When Dimple Met Rishi (Dimple and Rishi #1)
Author: Sandhya Menon
Publication Date: 2017 May 30
Series: Dimple and Rishi
Official Blurb:
A laugh-out-loud, heartfelt YA romantic comedy, told in alternating perspectives, about two Indian-American teens whose parents have arranged for them to be married.


Dimple Shah has it all figured out. With graduation behind her, she's more than ready for a break from her family, from Mamma's inexplicable obsession with her finding the "Ideal Indian Husband." Ugh. Dimple knows they must respect her principles on some level, though. If they truly believed she needed a husband right now, they wouldn't have paid for her to attend a summer program for aspiring web developers…right?


Rishi Patel is a hopeless romantic. So when his parents tell him that his future wife will be attending the same summer program as him—wherein he'll have to woo her—he's totally on board. Because as silly as it sounds to most people in his life, Rishi wants to be arranged, believes in the power of tradition, stability, and being a part of something much bigger than himself.


The Shahs and Patels didn't mean to start turning the wheels on this "suggested arrangement" so early in their children's lives, but when they noticed them both gravitate toward the same summer program, they figured, Why not?


Dimple and Rishi may think they have each other figured out. But when opposites clash, love works hard to prove itself in the most unexpected ways.
Why I'm Excited:
Speaking of adorbs, this arranged marriage opposites-attract rom-com has me all heart-eyes emoji at first sight. -Mandy W.
Title: The Evaporation of Sofi Snow (The Evaporation of Sofi Snow #1)
Author: Mary Weber
Publication Date: 2017 June 06
Series: The Evaporation of Sofi Snow
Official Blurb:
For fans of Ender's Game and Blade Runner comes a story of video gaming, blood, and power.


Ever since the Delonese ice-planet arrived eleven years ago, Sofi s dreams have been vivid. Alien. In a system where Earth s corporations rule in place of governments and the humanoid race orbiting the moon are allies, her only constant has been her younger brother, Shilo. As an online gamer, Sofi battles behind the scenes of Earth s Fantasy Fighting arena where Shilo is forced to compete in a mix of real and virtual blood sport. But when a bomb takes out a quarter of the arena, Sofi s the only one who believes Shilo survived. She has dreams of him. And she s convinced he s been taken to the ice-planet.


Except no one but ambassadors are allowed there.


For Miguel Earth s charming young playboy the games are of a different sort. As Ambassador to the Delonese, his career has been built on trading secrets and seduction. Until the Fantasy Fight s bomb goes off. Now the tables have turned and he s a target for blackmail. The game is simple: Help the blackmailers, or lose more than anyone can fathom, or Earth can afford.


From the award-winning author of the Storm Siren Trilogy, step into a diverse cast of characters spanning from the electric metropolises of earth to the chilling alien planet above, in a story of re-finding yourself in the midst of losing the one thing you love. Before it all evaporates.
Why I'm Excited:
I'm a huge fan of Weber's worldbuilding and intriguing characters, and I'm excited to see how she takes her skills from fantasy to science fiction. And who doesn't love the promise of a charming playboy who's more than meets the eye? -Mandy C.
(Seconded by Jennie)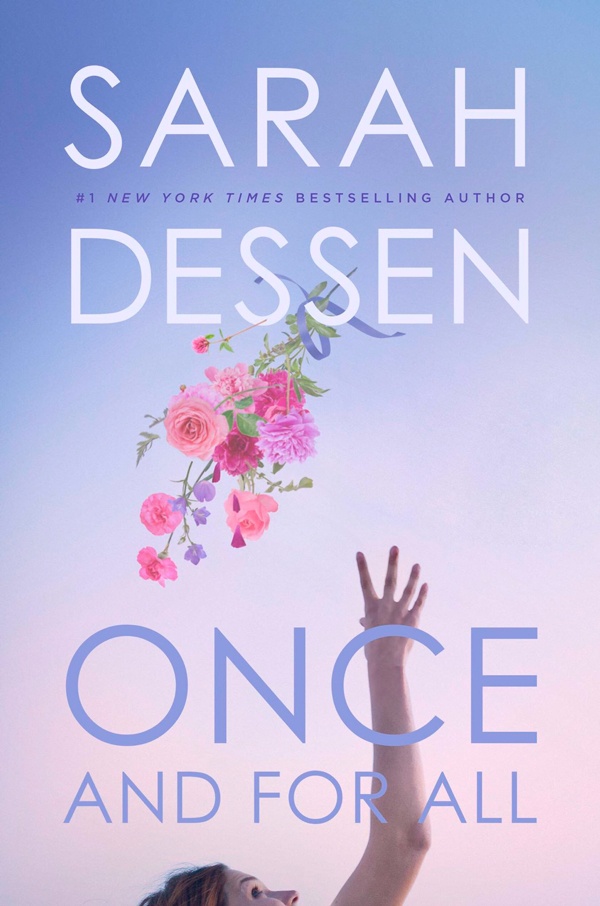 Title: Once and For All
Author: Sarah Dessen
Publication Date: 2017 June 06
Official Blurb:
As bubbly as champagne and delectable as wedding cake, Once and for All, Sarah Dessen's thirteenth novel, is set in the world of wedding planning, where crises are routine.


Louna, daughter of famed wedding planner Natalie Barrett, has seen every sort of wedding: on the beach, at historic mansions, in fancy hotels and clubs. Perhaps that's why she's cynical about happily-ever-after endings, especially since her own first love ended tragically. When Louna meets charming, happy-go-lucky serial dater Ambrose, she holds him at arm's length. But Ambrose isn't about to be discouraged, now that he's met the one girl he really wants.


Sarah Dessen's many, many fans will adore her latest, a richly satisfying, enormously entertaining story that has everything—humor, romance, and an ending both happy and imperfect, just like life itself.
Why I'm Excited:
GUYS SARAH DESSEN HAS A NEW BOOK. I REPEAT. SARAH DESSEN HAS A NEW BOOK. THIS IS NOT A DRILL. And it features something rare for her world–a cynical protagonist, a la Remy from This Lullaby (my all-time favorite Dessen heroine). Of course there's also a cute boy, who is described as "charming" and "happy-go-lucky," and GAH I'm in love already. -Sarah
(Seconded by Rosemary and Stephanie)
Title: Bad Romance
Author: Heather Demetrios
Publication Date: 2017 June 13
Official Blurb:
Grace wants out. Out of her house, where her stepfather wields fear like a weapon and her mother makes her scrub imaginary dirt off the floors. Out of her California town, too small to contain her big city dreams. Out of her life, and into the role of Parisian artist, New York director—anything but scared and alone.


Enter Gavin: charming, talented, adored. Controlling. Dangerous. When Grace and Gavin fall in love, Grace is sure it's too good to be true. She has no idea their relationship will become a prison she's unable to escape.


Deeply affecting and unflinchingly honest, this is a story about spiraling into darkness—and emerging into the light again.
Why I'm Excited:
YAAAAS, Heather Demetrios has a new book! And WHOA, does it sound intense. But there are few authors I trust more than Heather to navigate such emotionally raw territory. -Mandy W.
(Seconded by Jennie and Stephanie)
Title: The Gentleman's Guide to Vice and Virtue (Montague Siblings #1)
Author: Mackenzi Lee
Publication Date: 2017 June 20
Series: Montague Siblings
Official Blurb:
An unforgettable tale of two friends on their Grand Tour of 18th-century Europe who stumble upon a magical artifact that leads them from Paris to Venice in a dangerous manhunt, fighting pirates, highwaymen, and their feelings for each other along the way.


Henry "Monty" Montague was born and bred to be a gentleman, but he was never one to be tamed. The finest boarding schools in England and the constant disapproval of his father haven't been able to curb any of his roguish passions—not for gambling halls, late nights spent with a bottle of spirits, or waking up in the arms of women or men.


But as Monty embarks on his grand tour of Europe, his quest for a life filled with pleasure and vice is in danger of coming to an end. Not only does his father expect him to take over the family's estate upon his return, but Monty is also nursing an impossible crush on his best friend and traveling companion, Percy.


Still it isn't in Monty's nature to give up. Even with his younger sister, Felicity, in tow, he vows to make this yearlong escapade one last hedonistic hurrah and flirt with Percy from Paris to Rome. But when one of Monty's reckless decisions turns their trip abroad into a harrowing manhunt that spans across Europe, it calls into question everything he knows, including his relationship with the boy he adores.


Witty, romantic, and intriguing at every turn, The Gentleman's Guide to Vice and Virtue is a sumptuous romp that explores the undeniably fine lines between friendship and love.
Why I'm Excited:
Historical fiction is not normally my cup of tea, but this premise of a scoundrel rollicking through Europe is way too juicy to pass up. (Plus, I get to use words like 'scoundrel' and 'rollicking'.) -Mandy W.
Title: All the Ways the World Can End
Author: Abby Sher
Publication Date: 2017 July 11
Official Blurb:
Lenny (short for Eleanor) feels like the world is about to end. Her best friend is moving to New York City to attend Julliard and her dad has terminal cancer. To cope with her stress Lenny is making a list of all the ways the world can end—designer pathogens, blood moon prophecies, alien invasion—and stockpiling supplies in a bunker in the backyard. Then she starts to develop feelings for her dad's very nice young doctor—and she thinks he may have feelings for her too. Spoiler alert: he doesn't. But a more age-appropriate love interest might. In a time of complete uncertainty, one thing's for sure: Lenny's about to see how everything is ending and beginning. All at the same time.
Why I'm Excited:
This book sounds like it might be similar to the Vivian Apple books, which blew me away in their ability to take everything I feared about the world and turn them into YA novels with an awesome heroine that DIDN'T give me terrible nightmares. Fingers crossed this one can do the same. -Rosemary
Title: Lucky in Love
Author: Kasie West
Publication Date: 2017 July 25
Official Blurb:
In this new contemporary from YA star Kasie West, a girl who wins the lottery learns that money can cause more problems than it solves, especially when love comes into the picture.


Maddie doesn't believe in luck. She's all about hard work and planning ahead. But one night, on a whim, she buys a lottery ticket. And then, to her astonishment —


She wins!


In a flash, Maddie's life is unrecognizable. No more stressing about college scholarships. Suddenly, she's talking about renting a yacht. And being in the spotlight at school is fun… until rumors start flying, and random people ask her for loans. Now, Maddie isn't sure who she can trust.


Except for Seth Nguyen, her funny, charming coworker at the local zoo. Seth doesn't seem aware of Maddie's big news. And, for some reason, she doesn't want to tell him. But what will happen if he learns her secret?


With tons of humor and heart, Kasie West delivers a million-dollar tale of winning, losing, and falling in love.
Why I'm Excited:
Two Kasie West books in a year (and on this list)! Who doesn't dream of winning the lottery? I've got my whole strategy all picked out: don't tell anyone and don't quit my job right away, just to throw off the scent, and, first, pay off all outstanding debts. I'm interested to see how it turns out for Maddie (something tells me she's not going to follow my advice). -Stephanie
Title: Wonder Woman: Warbringer (DC Icons #1)
Author: Leigh Bardugo
Publication Date: 2017 August 29
Series: DC Icons
Official Blurb:
The highly anticipated coming-of-age story for the world's greatest super hero: WONDER WOMAN by the # 1 New York Times bestselling author LEIGH BARDUGO.


She will become one of the world's greatest heroes: WONDER WOMAN. But first she is Diana, Princess of the Amazons. And her fight is just beginning. . . .


Diana longs to prove herself to her legendary warrior sisters. But when the opportunity finally comes, she throws away her chance at glory and breaks Amazon law—risking exile—to save a mere mortal. Even worse, Alia Keralis is no ordinary girl and with this single brave act, Diana may have doomed the world.


Alia just wanted to escape her overprotective brother with a semester at sea. She doesn't know she is being hunted. When a bomb detonates aboard her ship, Alia is rescued by a mysterious girl of extraordinary strength and forced to confront a horrible truth: Alia is a Warbringer—a direct descendant of the infamous Helen of Troy, fated to bring about an age of bloodshed and misery.


Together, Diana and Alia will face an army of enemies—mortal and divine—determined to either destroy or possess the Warbringer. If they have any hope of saving both their worlds, they will have to stand side by side against the tide of war.
Why I'm Excited:
WONDER WOMAN. WRITTEN BY LEIGH BARDUGO. I mean… -Mandy C.
Title: Wild Beauty
Author: Anna-Marie McLemore
Publication Date: 2017 September 26
Official Blurb:
Love grows such strange things.


Anna-Marie McLemore's debut novel The Weight of Feathers garnered fabulous reviews and was a finalist for the prestigious YALSA Morris Award, and her second novel, When the Moon was Ours, was longlisted for the 2016 National Book Award for Young People's Literature. Now, in Wild Beauty, McLemore introduces a spellbinding setting and two characters who are drawn together by fate—and pulled apart by reality.


For nearly a century, the Nomeolvides women have tended the grounds of La Pradera, the lush estate gardens that enchant guests from around the world. They've also hidden a tragic legacy: if they fall in love too deeply, their lovers vanish. But then, after generations of vanishings, a strange boy appears in the gardens.


The boy is a mystery to Estrella, the Nomeolvides girl who finds him, and to her family, but he's even more a mystery to himself; he knows nothing more about who he is or where he came from than his first name. As Estrella tries to help Fel piece together his unknown past, La Pradera leads them to secrets as dangerous as they are magical in this stunning exploration of love, loss, and family.
Why I'm Excited:
Multiple generations of women, magical gardens, a love-related curse, and a boy who just happens to appear in the gardens–you might as well just have called this book Jennie Bait, because it is right up my alley. -Jennie
(Seconded by Mandy C.)
Title: Warcross (Warcross #1)
Author: Marie Lu
Publication Date: 2017
Series: Warcross
What We Know:
Two teenage bounty hunters are "hired by a young billionaire to catch a hacker in the world's most phenomenally popular virtual reality video game."
Why I'm Excited:
It was a real Sophie's choice between this and her Batman novel, but I ultimately went with Warcross because OMG NEW MARIE LU SERIES WHY DOESN'T IT HAVE A RELEASE DATE YET. -Mandy W.
(Seconded by Stephanie)
---
Which standalones and series starters are you looking forward to in 2017? Let us know in the comments! And stay tuned for our most anticipated sequels and follow-ups!